Festival Fiesta Month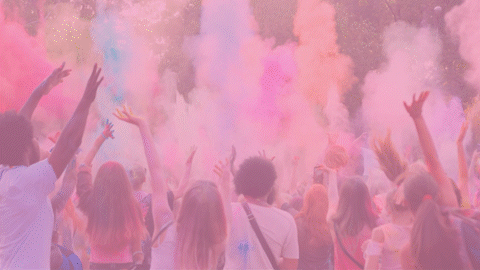 It's time to celebrate! This August is all about festivals so we hope you have your tents packed and you're ready for the show.
Throughout the month we'll be sharing stories from all the incredible fiestas happening across Creative Support services which you definitely won't want to miss. From creative themes to showstopping performances, this will be a festival fiesta you soon won't forget!
If you are throwing your own festival this month, with or without one of our grants, then you can find a whole host of handy planning tools in our Festival Pack! From setting up your planning committee, making your own posters or wristbands, and putting together a music line-up to rival the greats, this pack can help you with all of this and more! Download the pack via the link here.
If you're looking for some relaxing, mindful activities for your festival, then check out the We Care_Activity Pack – including colouring sheets, word search, make-your-own card, and more.
We'd also love to hear about your festival experiences, whether at a Creative Support Fiesta or one in the wider community. Have you been to a festival recently or in the past and would like to share your story? Please send us your pictures, stories, and quotes from your festival experiences by emailing Communications via communications@creativesupport.co.uk.
Keep up to date with the service user journal and fill out the activities for our theme. Make sure to look at your Festival Fiesta Poster to see all the events happening near you! You can find the poster and journal here: https://www.creativesupport.co.uk/community-connections-2023/
At the end of August we'll also be attending Manchester Pride on a vintage double decker bus! If you would like to come along and join us on the bus as we drive through Manchester city centre, please get in touch with Marketing via marketing@creativesupport.co.uk to register your interest.
Without further ado, let the festivals begin!
---
Read about some of the Festival Fiestas happening in the Creative Support community!