The BE YOU NOT THEM Music Festival at Creative Together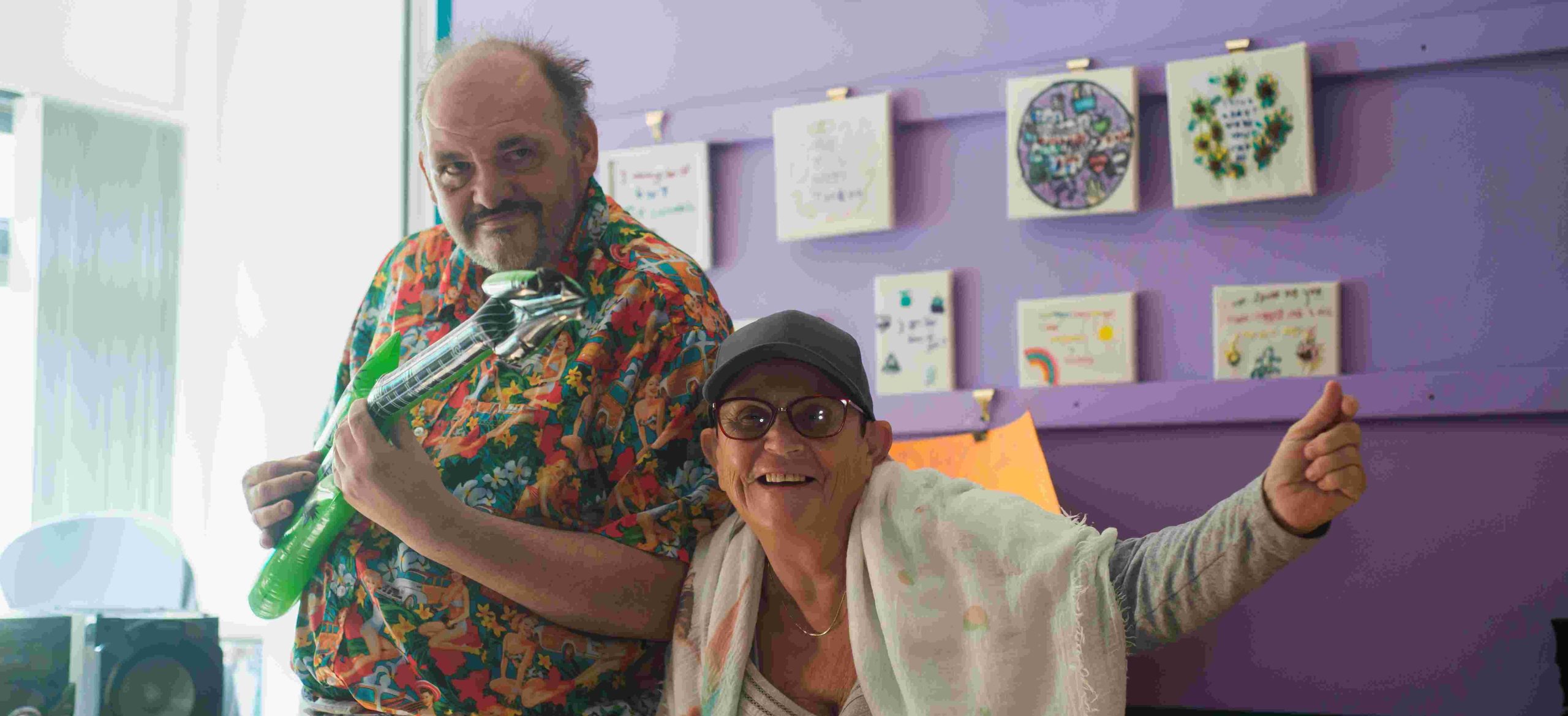 Fun, laughter and a time for celebration at our national co-production centre.
The weather forecast may have been mixed, but it didn't dampen the spirits of over 100 service users and staff who came to the BE YOU NOT THEM Music Festival at the Creative Together Centre in Manchester. Anna Hill, Coproduction Centre Development Worker at Creative Together told us how the day went!
Our resident DJ kicked things off with classic tunes from the 80s, 90s and 00s. This was followed by the Creative Support 'Jam Band' who got the party started with a series of covers and self-penned songs.
Electronic beats filled the air as people made their way to the food and drink zone, where they enjoyed homemade vegetable curry, beef chilli and tomato pasta, all made collectively with service users.
Singalongs, solos and performances from our Eurovision winners followed, with service users and staff all getting the chance to show off their singing and dancing talents.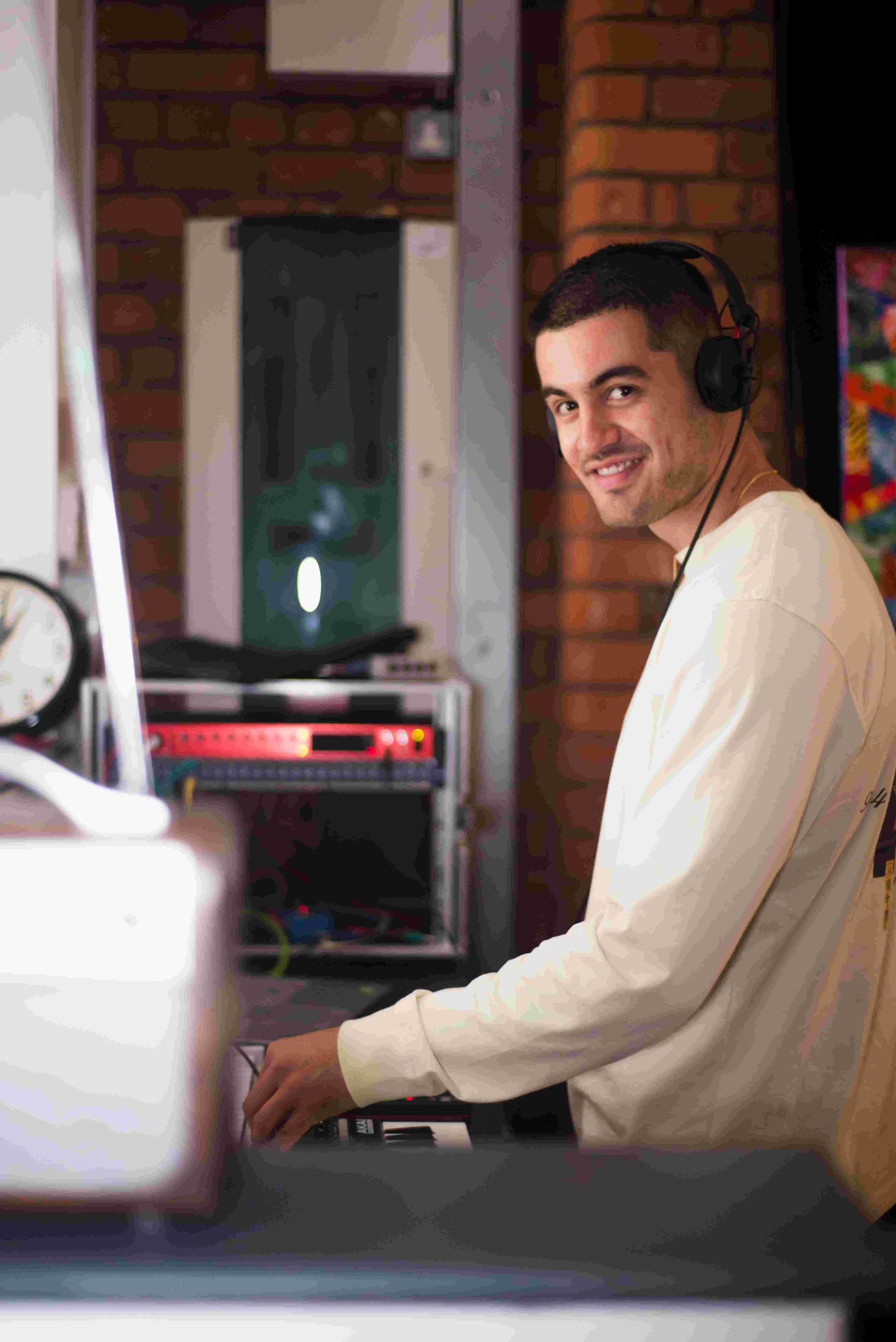 The energy levels remained high throughout Saturday and well into Sunday, when the weather held off for a BBQ hosted in the Creative Together Courtyard Garden.
As the event drew to a close, the merch stand became a popular hangout with people purchasing unique cushions and t-shirts all made collaboratively from service users own designs. We sold out of all of our t-shirts, and had so many orders for our handmade cushions. Thank you so much to everyone who made a purchase from us, and watch this space for more information about when these items will be available to buy online!
Helen who we support in Stockport attended on Saturday, and it was her first ever music festival! "It was great, we had a nice lady called Katrina from New York who played a lovely song! We saw Gary and Anne-Marie singing their songs."
"We did the hokey cokey and I got a medal!" said Helen. "There was food and music inside, and I went with my friend Sarah. It was a nice surprise for her as she hadn't been to Creative Together before. It was my first ever festival and it was nice, hopefully next year it will be bigger and have we'll have better weather."
Deputy Marketing Manager Lydia Jones attended the event on Saturday, and said it was a day "filled with a wonderful variety of music acts, who created a vibrant and fun atmosphere for the whole day. The space was filled with colourful art and handmade banners which got people into the festival spirit."
"You could really see how much effort went into the preparation," she said. "The dancing was a real highlight of mine, and I cannot wait to see what Creative Together do next year!"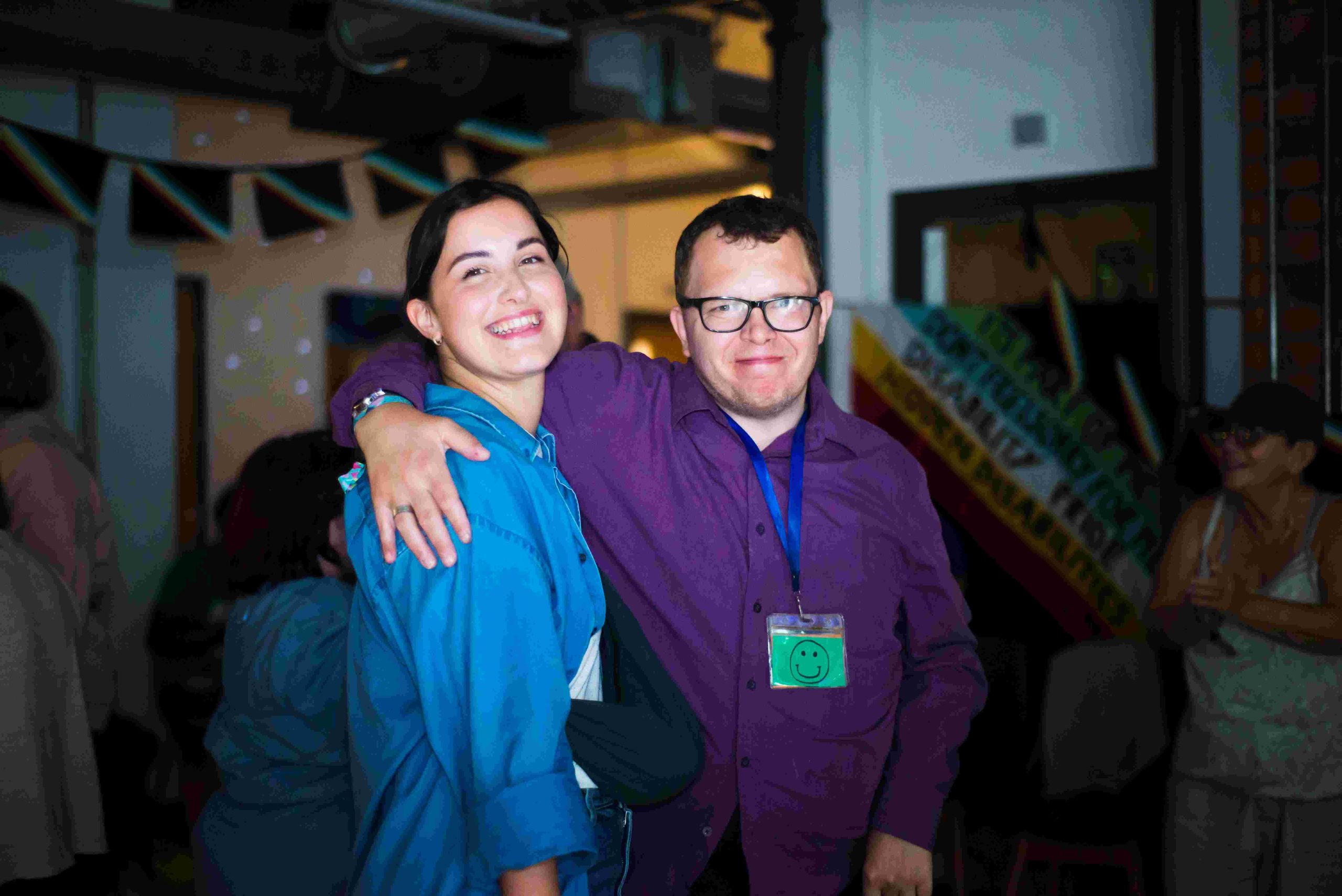 Summing it up, our service users said:
"I feel proud that I've contributed to something important."
"My confidence grew as I met new people."
"Seeing my designs on a t-shirt made me feel famous!"
"Everyone was in the moment, being themselves."
We're already looking ahead to next year, so let us know if you have any ideas for how we can make our next big event your best event. Check out the photo gallery below: