'We Care 2 Party' Festival Fiesta in Leeds!

Festival Fiesta season is in full swing, and Leeds used their 'Get Together' funding to hold their "We Care 2 Party" themed celebration – we absolutely love the name!
---
The service held their celebration in their spacious garden area, with gazebos, handmade bunting, arts and crafts table, barbecue food and homemade soft drinks bar, along with a DJ to keep everyone on their feet. They had a seating area complete with benches which were kindly donated by a local business, for those who needed rest after partying for too long!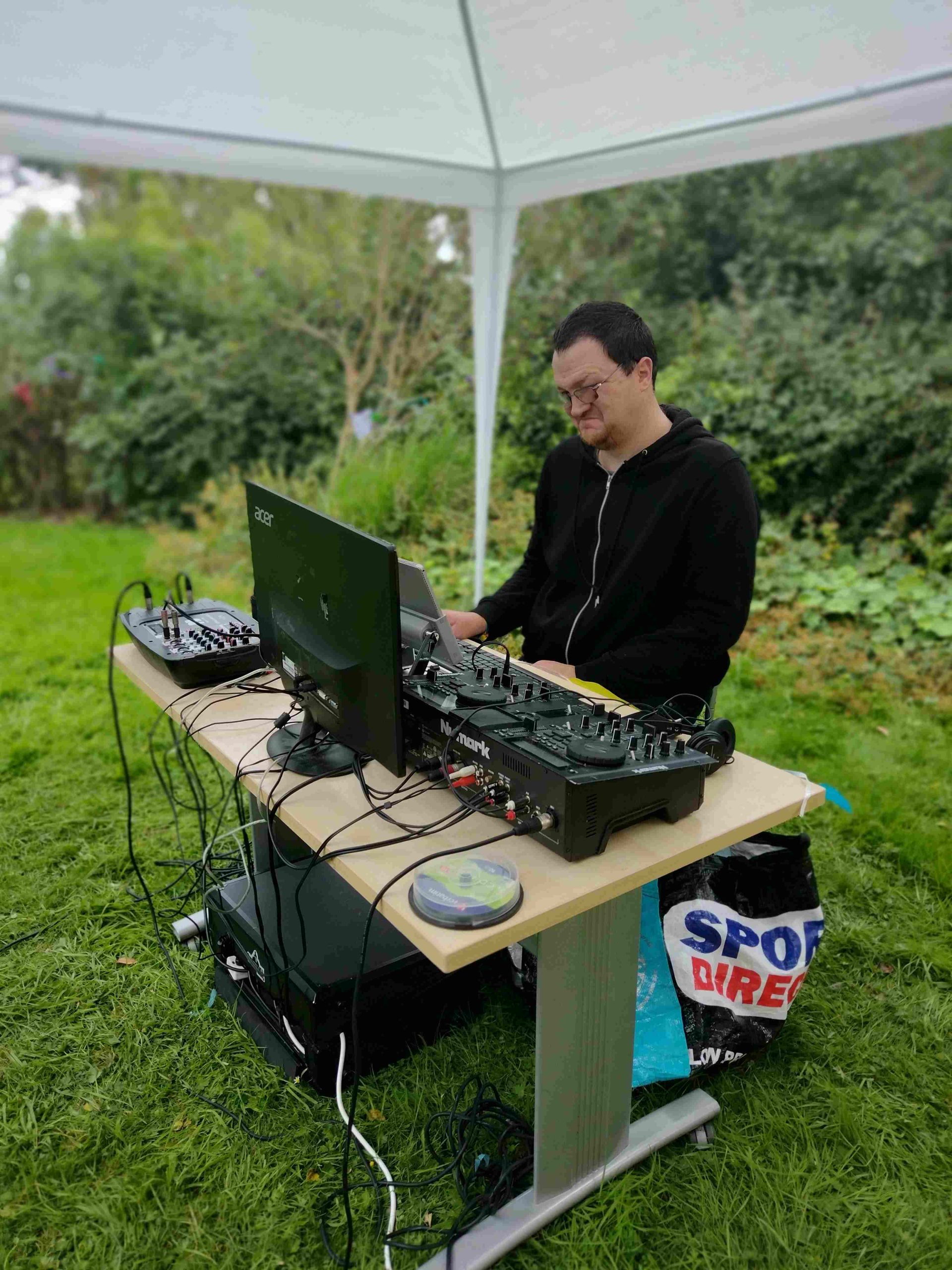 They were joined by friends from nearby services, including the Creativities Café day service. With the help of DJ Chris, everyone enjoyed a round of karaoke, with Tracey entertaining everyone with a number of hits.
Luke, one of the tenants, is a collector of pub merchandise and was able to set up a soft drinks bar complete with beer mats, an ice bucket, cocktail umbrellas and fizzy drinks. He even made his own bar signs and bunting using cut out photos from shopping bags- how creative! "I had lots of colourful bunting and balloons left over from our Pride celebration, so we put those up here," said Luke.
It isn't a festival without colour and glitter, and staff got out the glitter glue and added sparkles to their faces. Everyone looked amazing and had a fabulous time singing together in the sunshine. Everyone enjoyed a performance from Debra from 'Musical Moments' and Val. You can check out the work of Musical Moments here!
Check out the rest of the photos below!