Festival Fiesta in the North East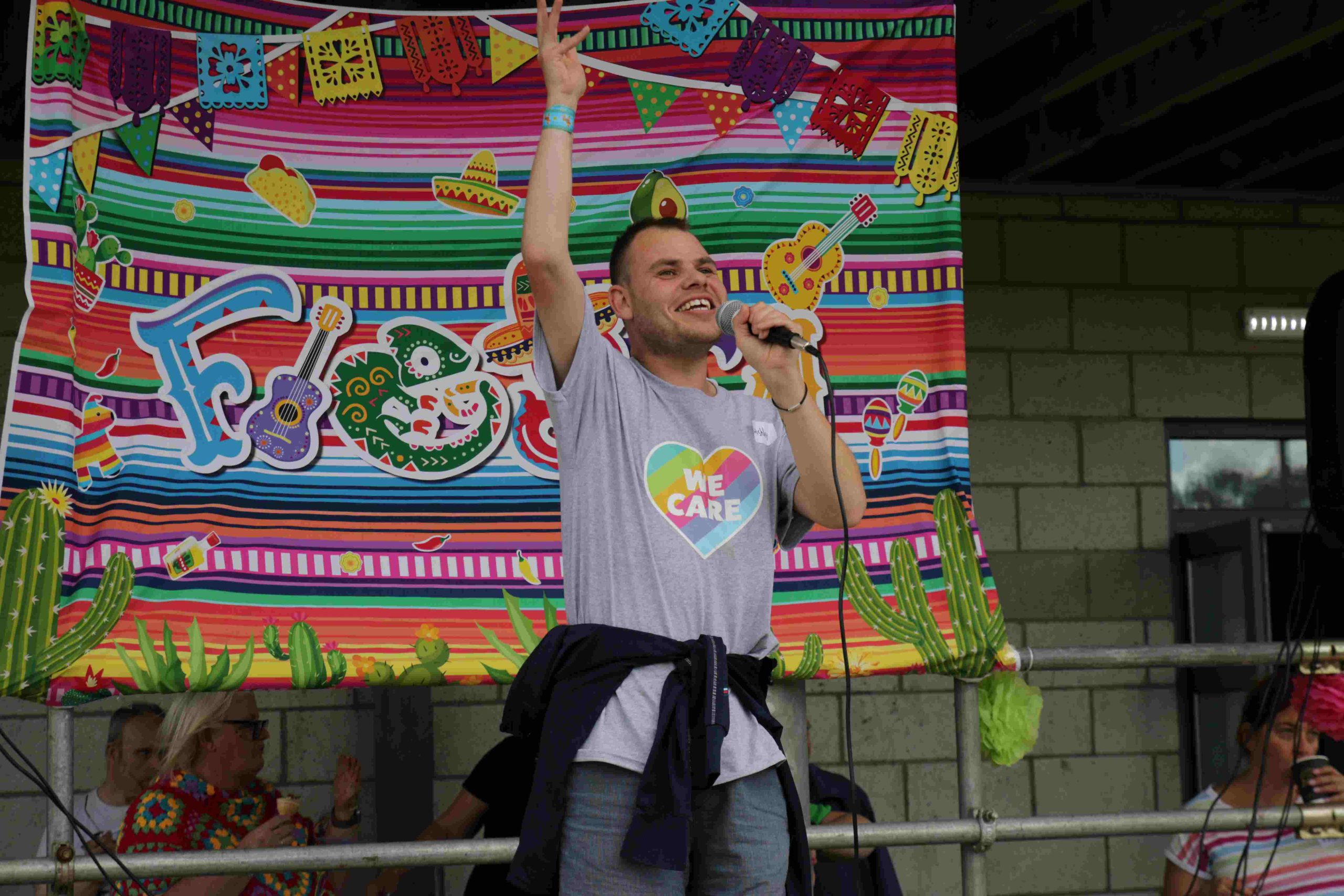 Festival Fiesta season is officially in full swing! We gave out grants of up to £1000 for services all across the country to hold their own Fiestas, get together and celebrate. While Festival Fiesta month isn't until August, the North East kicked things off early by having their celebration yesterday so they could make full use of the venue's outdoor tent and stage.
---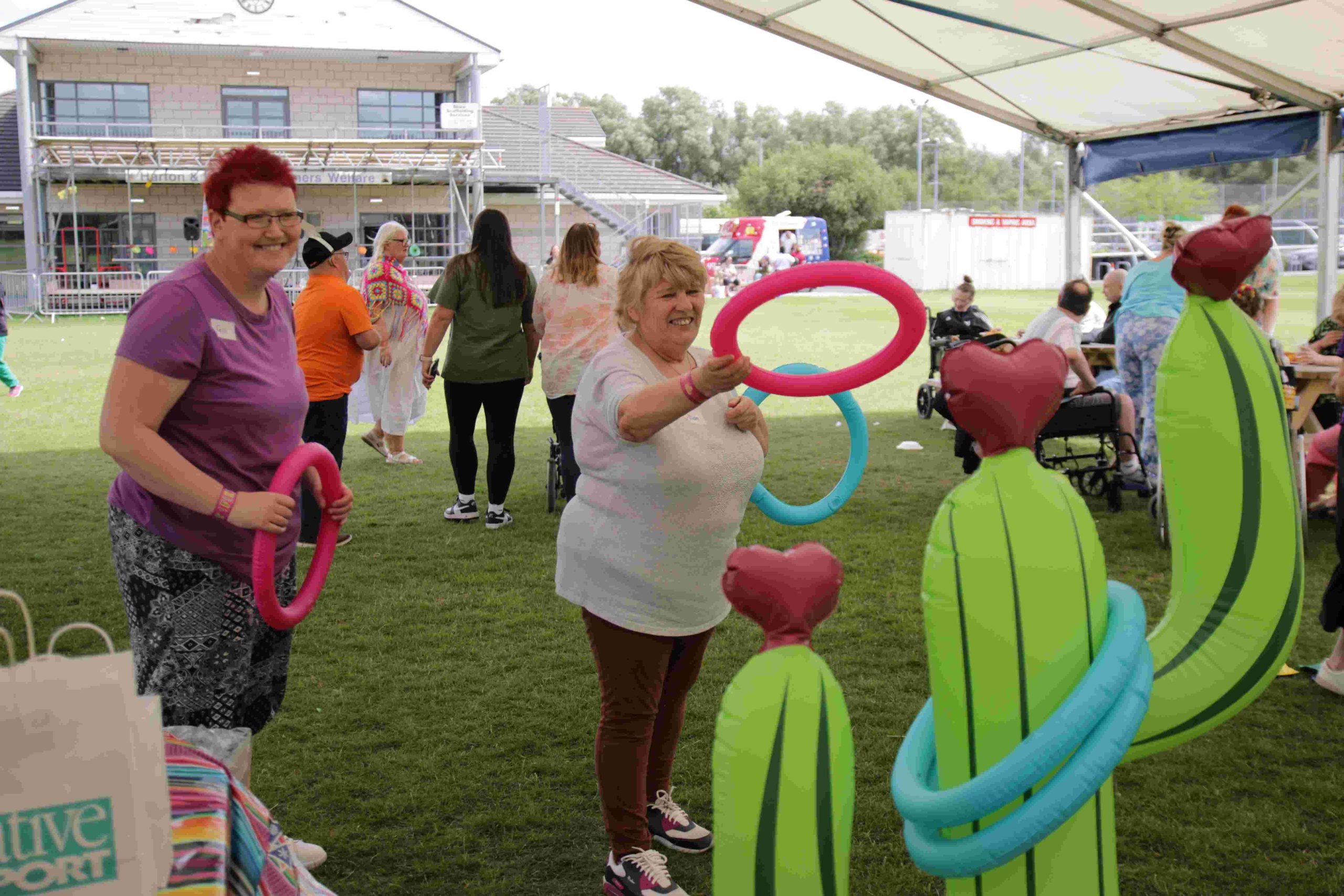 Inside the tent you could play games of ring toss, hook a duck and tin can toss, all with beautiful handmade signs by service users across the North East. On the grounds you could have a go at javelin throw, and even try and get some sweets out of a piñata! The sun was shining, and although there was a little bit of wind, things stayed mostly clear and dry for everyone to enjoy the outdoor space.
Inside the venue you could play pin the tail on the donkey, 'outrageous bingo', guess how many sweets are in the jar, make your own maracas, glitter tattoos and colouring sheets to keep everyone busy all afternoon. There was a spread of delicious nachos, hot dogs and burgers, plus an ice cream van to give it that true festival feel!
Throughout the afternoon we were treated to performances from familiar faces- all the fantastic entrants for Creative Together's Eurovision Song Contest! First up we had the winners, Gary with Bohemian Rhapsody, and Anne-Marie with Let it Go. This will be their final performance before they travel down to the Be You Not Them Festival in Manchester to sing for everyone there- good luck guys!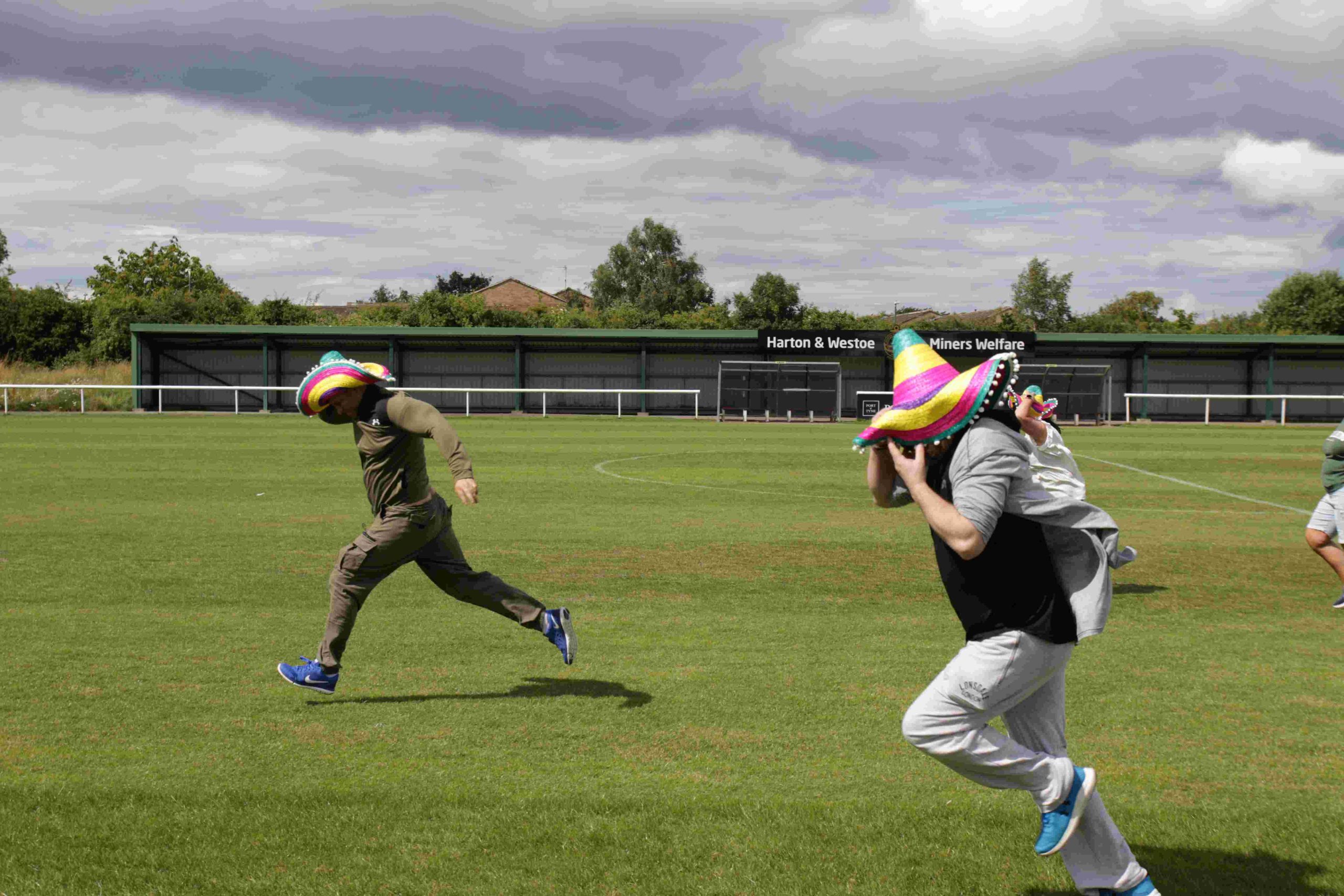 After a bit of drizzle, everyone headed to the field to watch the Sombrero Relay Race, with both tenants and staff from across the North East services. It was certainly a spectacle watching everyone try and run in high winds wearing a sombrero- half the task was keeping it on your head!
After a wonderful afternoon of games, performances, dancing and laughter, it was time to end the day with a good old-fashioned disco as everyone said goodbye.
Huge congrats to Lucy Dearlove, Senior Development Officer for organising such an incredible festival. Everyone had an amazing time and it certainly got us excited for all the festival fiestas to come!
Are you excited for your fiesta? Get in touch at communications@creativesupport.co.uk and let us know how you're planning for your festival and we can share your stories and photos on our social media.
Check out the gallery below- click on any image to enlarge.