30th Birthday Celebrations!
In 2022 we celebrated our 30th birthday, and we made it a milestone to remember! We wanted as many of our staff and the people we support to join us in our celebrations, and so we held six very special events all across the country. Here you can read our blogs about each event, look through our photo galleries, and watch our videos that highlight what a fantastic time we had.
Click here to watch our '30 Years 30 Voices' video, featuring our staff and the people we support telling us their favourite thing about Creative Support.
Click here to watch our Creative Support Timeline video, showing you our story from 1992 to now!

MANCHESTER
21st July 2022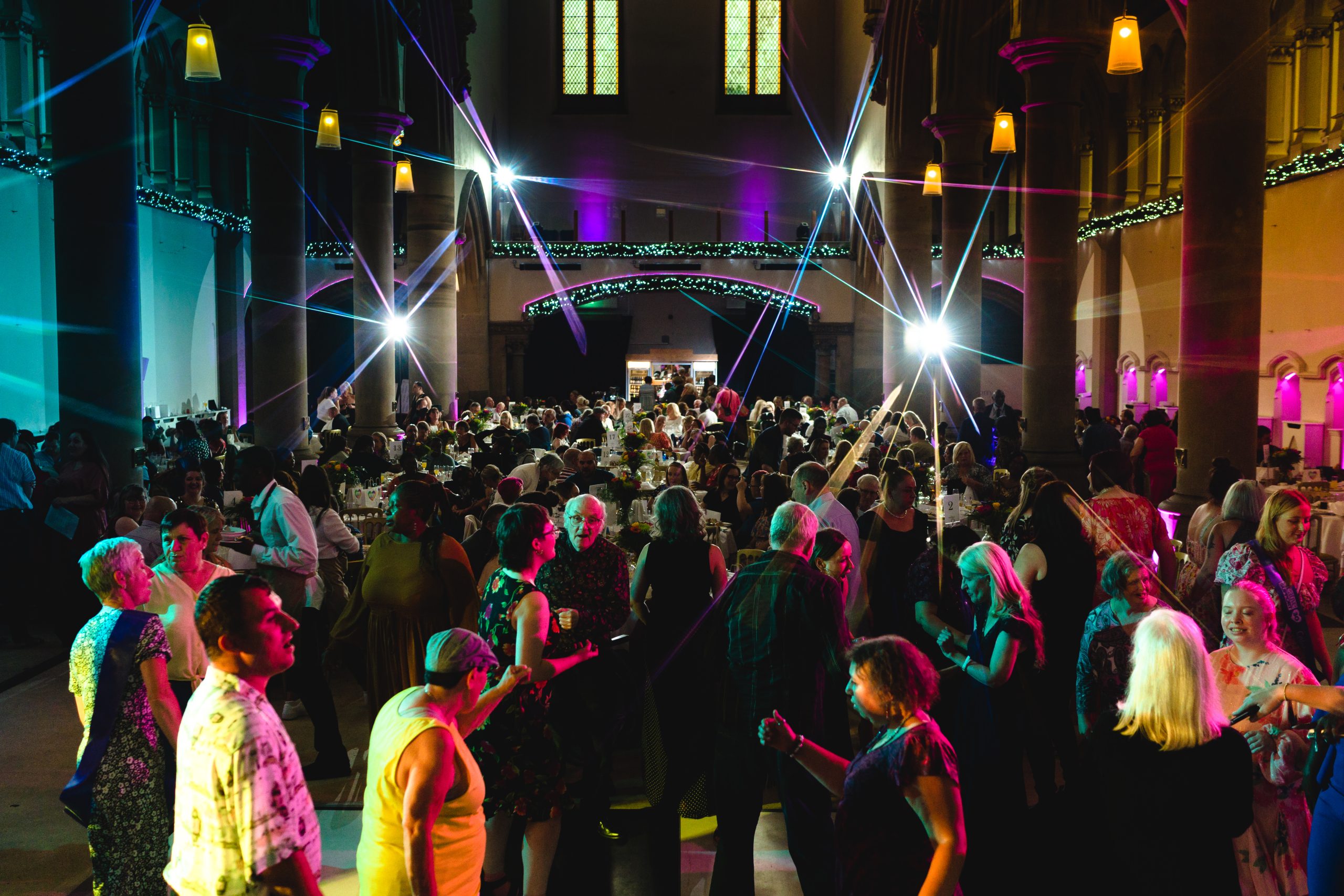 We ended our celebrations with a bang, returning to Creative Support's origin city of Manchester. We welcomed almost 400 people to the stunning Manchester Monastery on Thursday 21st July. It was certainly a night to remember, as we welcomed back some of our talented entertainers from across the country to showcase their skills once again. We celebrated our staff, service users, service teams, and longstanding staff, as we couldn't be here without you. Can we do it all again?!
---
BLACKPOOL
7th July 2022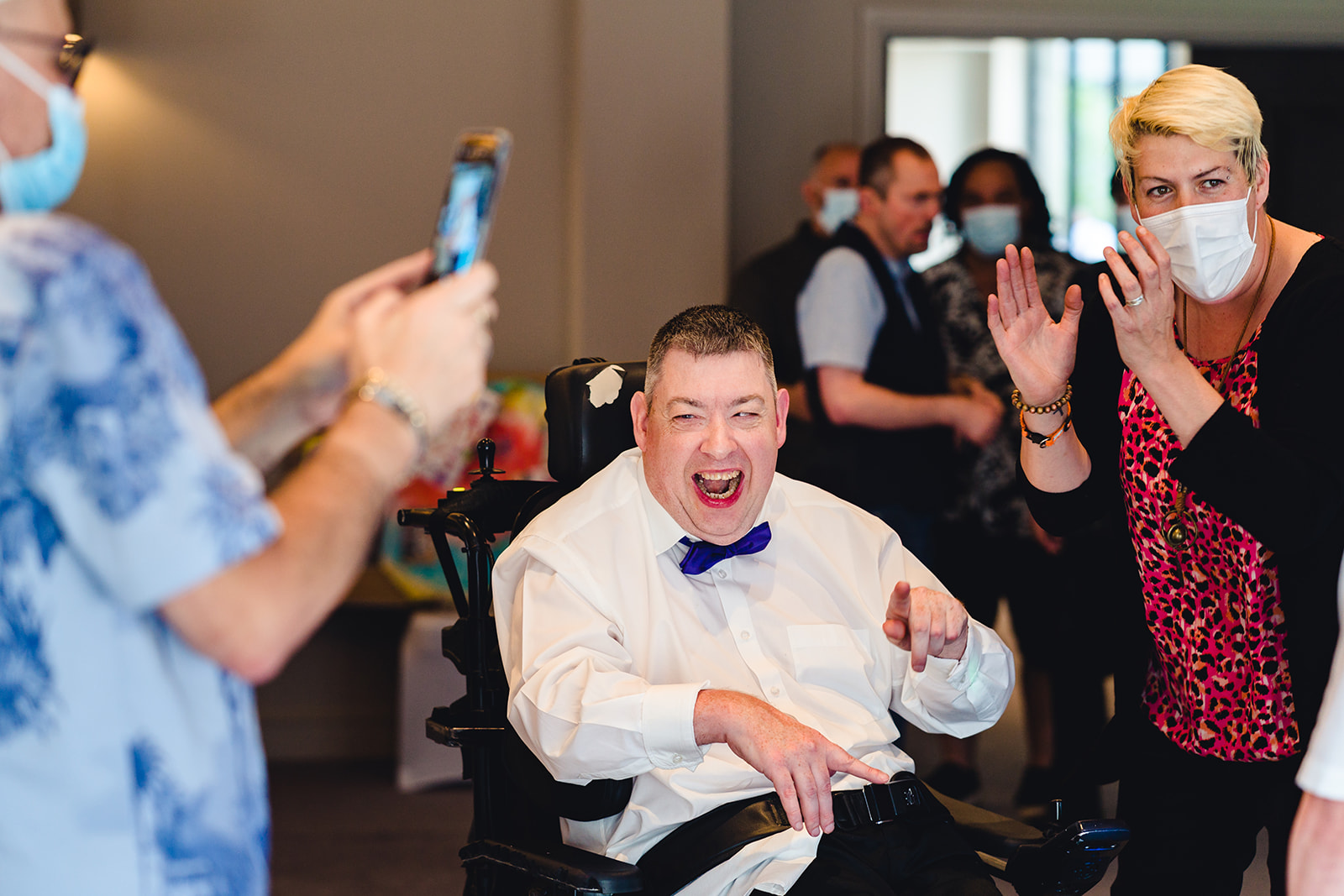 Event number five was in the 'Vegas of the North', at the luxurious Blackpool Boulevard Hotel on Thursday 7th July. It was a jam-packed day, with award ceremonies, a raffle, and special video featuring our wonderful staff and the people we support across Blackpool. We ended the night with some fabulous entertainment, including singing and dancing to get everyone up for one last boogie.
---
BIRMINGHAM
30th June 2022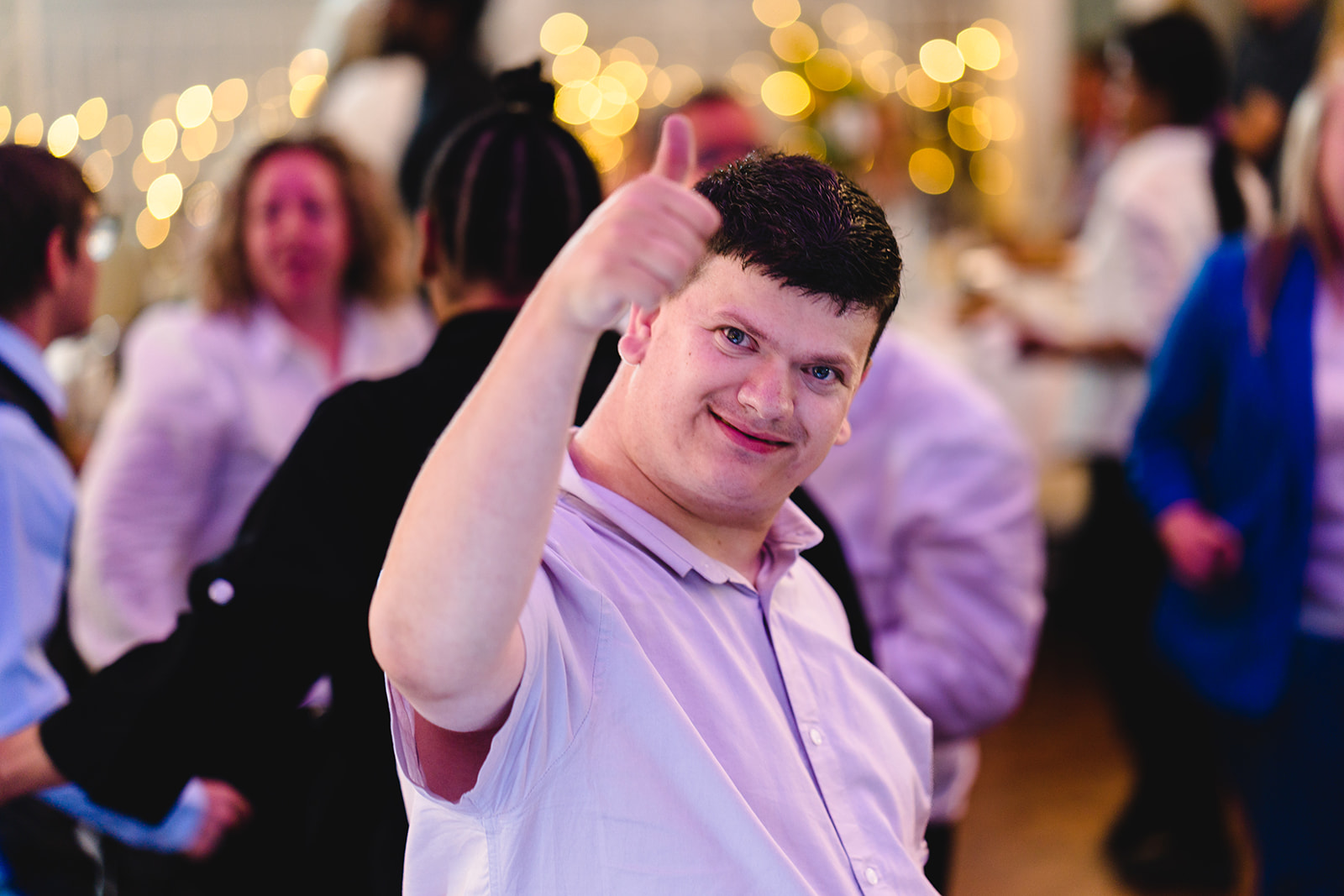 Our fourth event was in Birmingham in the beautiful Botanical Gardens on Thursday 30th June. Lexi came all the way down from Leeds to welcome everyone to the venue with her stunning operatic singing, and we were entertained later in the evening with more singing, dancing, poetry and DJing.
---
LONDON
16th June 2022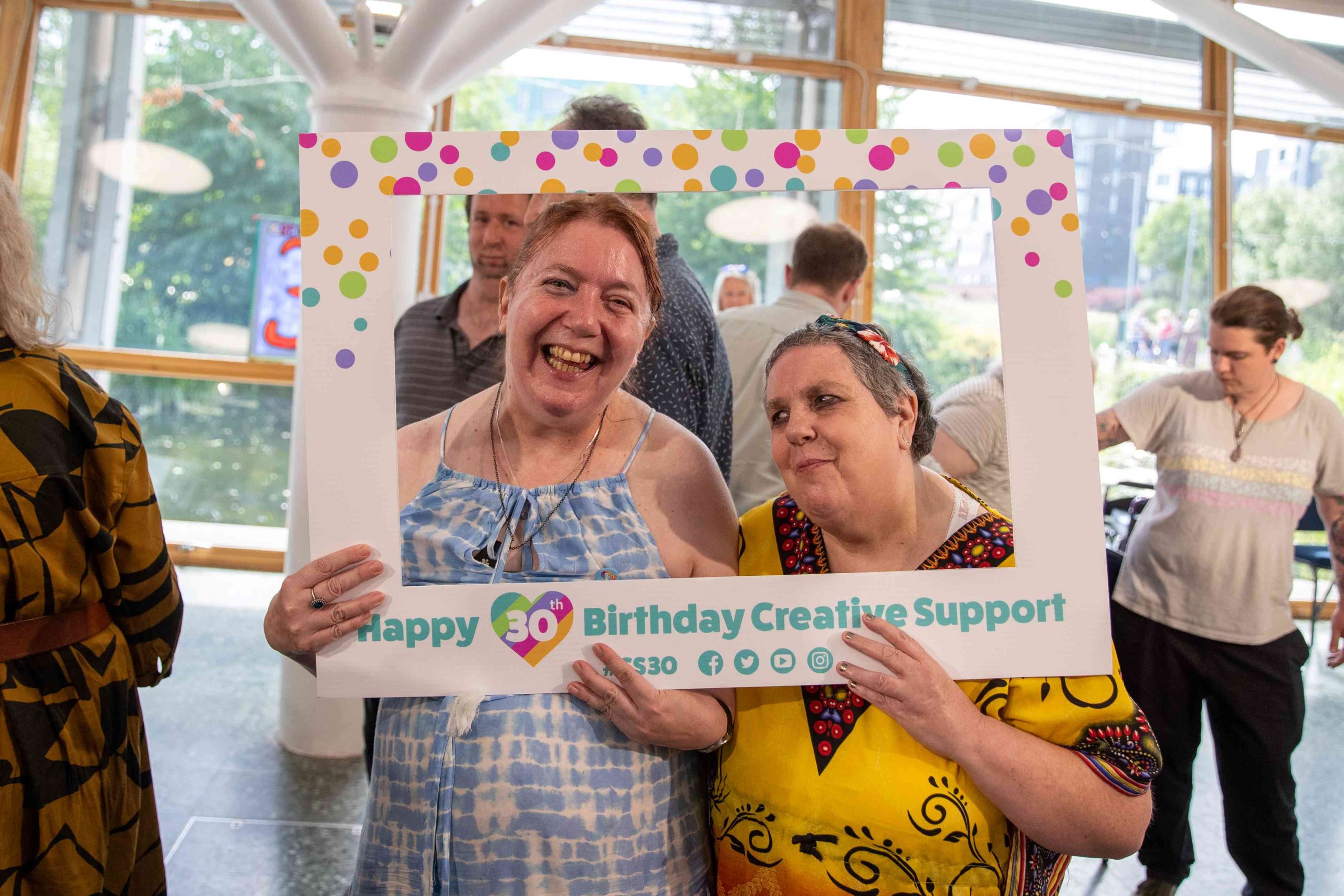 Our third event was in the nation's capital London, at the Arts Pavilion in Tower Hamlets on Thursday 16th June. It was a day for the ages, filled with the sound of laughter and chatter, smiles, Elvis dance moves, delectable food, and the feelings of gratitude expressed by so many for being part of the Creative Support family.
---
DONCASTER
26th May 2022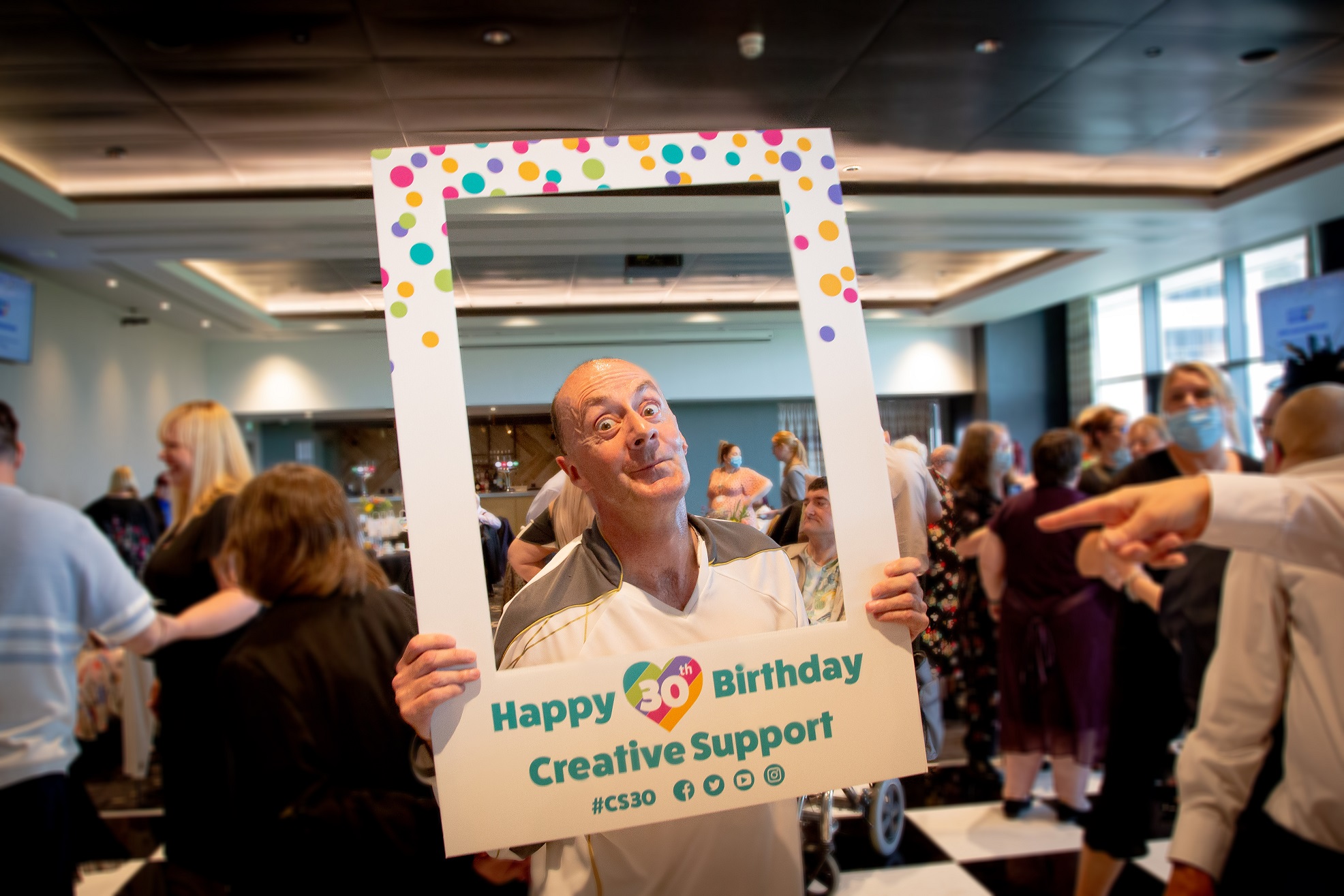 Our second event was in Doncaster, held at the Hilton Garden Inn on Thursday 26th May. Our Creative Life cover star Holly brought the house down with her beautiful singing, which soon got everyone up on the dancefloor. The atmosphere from beginning to end was just electric, and it was lovely to see everyone making new friends and having a wonderful time.
---
DURHAM
12th May 2022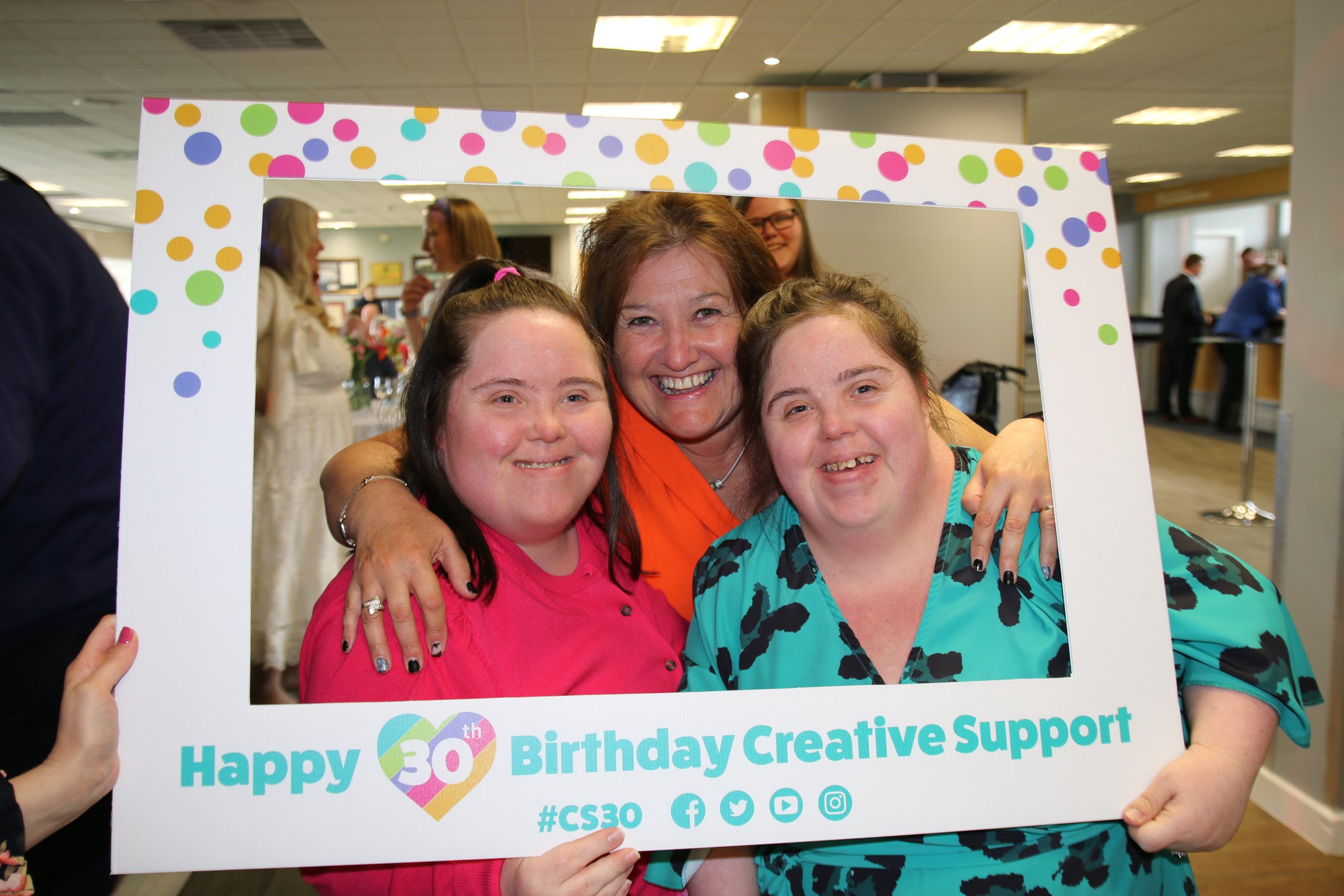 Kicking off the programme, we had our Durham event, which was held at Durham Cricket Club on Thursday 12th May. It was an incredible start to our summer of celebration, and Durham really knew how to put on a show! From dancing, hoola-hooping and karate performances, to speeches and poetry readings, we had some real show-stoppers.

We can't say thank you enough to everyone who made our 30th birthday celebrations so special. Every attendee, host, entertainer, and special guest did such an incredible job, you really blew us all away and made each event so memorable. To the teams behind the events in each area, we thank you all for your time and dedication to making each event run smoothly, and know it couldn't have been done without you. We're so sad to have come to a close of our 30th celebrations, but here's to the next 30 years of Creative Support!