30th Birthday Party in Durham + Gallery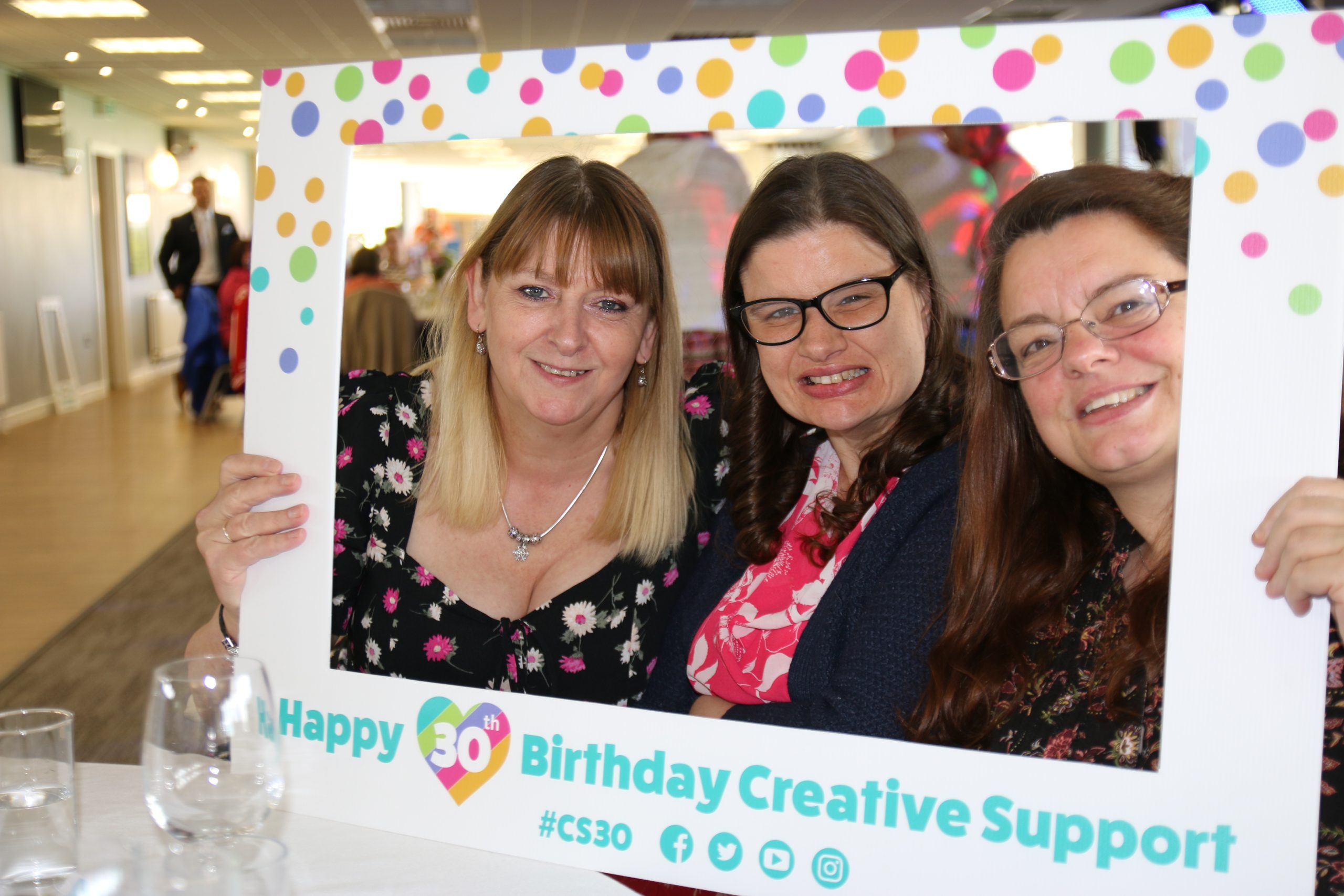 Yesterday we had the absolute pleasure of hosting over 150 people in Durham for our first 30th birthday event! It meant the world to see so many of the incredible members of staff and people we support gathered together again to mark 30 years of Creative Support.
There was a jam-packed schedule of festivities to mark the occasion, with refreshments on arrival, a video of highlights in Creative Support's journey, entertainment from some of the truly talented folks we support, and a disco to round it all off.
Ben, one of the event organisers in our Marketing team, said: "We kicked off our 30th celebrations with a bang at Durham Cricket club in the North East! The event was a huge success, and it was fantastic to see people getting together and having fun again.
"Our North East services really know how to put on a show as the entertainment was fantastic. From dancing, hoola-hooping, karate performances, speeches and poetry readings, we had some real show-stoppers!
"A huge thank you and special shout out also to the Creative Coffee team in Northallerton for their beautiful 30th celebration cake!"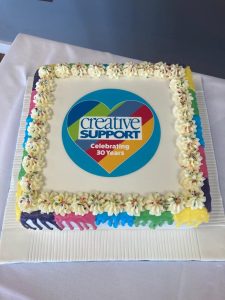 Jenni, the Area Manager, said: "It was so lovely to see everyone partying, catching up with one another, and seeing their friends who they haven't seen in years due to the pandemic. To see both Teesside and Tyneside come together again once more was so special.
"Sally and the Marketing team who helped organise the event had thought of everything. Absolutely everything was spot on and well thought out, and nothing was too much trouble for them."
"Area Manager Heather was a fantastic host and we had a great time from start to end with the jam packed schedule. The entertainment from the people we support was fantastic, their talents were so impressive. I know everyone who attended would have kept the party going if they could! It was honestly one of the best work days I've had in a while.
Cristina, a Personal Assistant, said: "Everyone had such an amazing day and I felt very privileged to be there and be a part of it, especially after the pandemic.
"I'd like to personally thank the Marketing team for being so helpful and for putting the event together. Lizzie, Ben, Sally, and the team were amazing and made time to check in on everyone too.
"Everyone enjoyed the entertainment so much and got into the spirit of it. We had many people asking if they could go up next! Afterwards when the disco and music started, there was a flurry to the dancefloor as people flocked to it to dance! Everyone got so dressed up and looked lovely too, it was such a special day."
"When the people we support were leaving and picking up their slices of the delicious cake, everyone said how 'wonderful, 'amazing', and 'fun' it was."
We would like to say a huge thank you to the North East working group who helped the team to organise the event, and to all of our attendees for making the day so special. Here's to another 30 years!
Click any of the images below to launch the gallery