30th Birthday Party in Doncaster!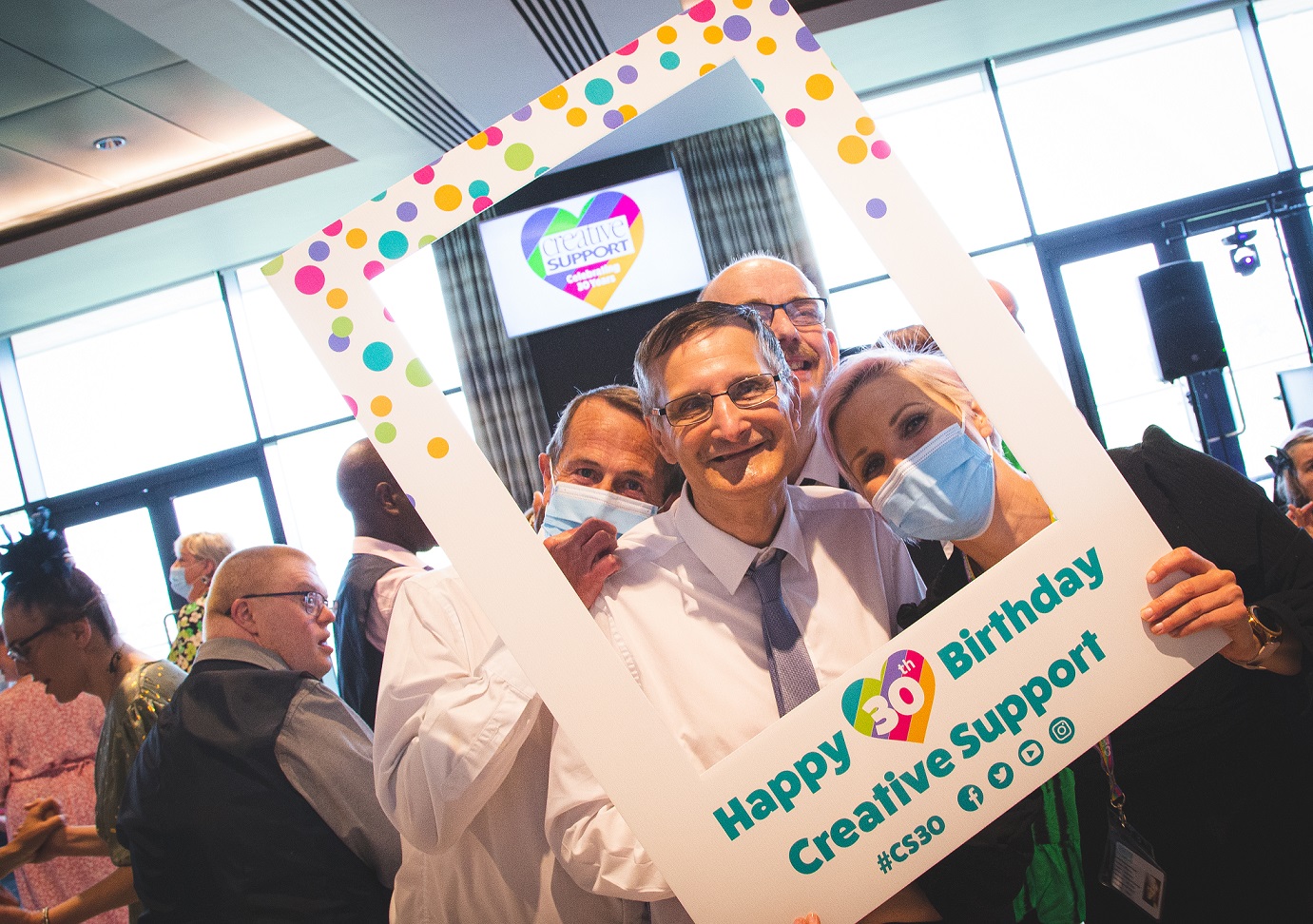 Our second 30th birthday event was a huge hit, and we can't thank everybody enough for making it so special!
Yesterday, we had 160 of our fabulous staff and the people we support fill the beautiful Garden Suite at the Hilton Racecourse in Doncaster. Everyone was greeted with a bubbly alcohol-free Buck's Fizz on arrival, and watched a special show reel of highlights from the last 30 years of Creative Support. We had the pleasure of having two fabulous hosts: Service Director Lyndsey and Senior Operations Manager Leanne. "It was one of the best days at work I've ever had," said Lyndsey. "The atmosphere from beginning to end was just electric, and you could see everyone was having the best day of their life. We really needed it after a long time of not being able to all get together."
"It's been absolutely amazing to see all the regions joined together," said Leanne. "It was even better than I expected, with phenomenal delivery and support. Everyone had an exceptional time. It was such a privilege to be at an event celebrating 30 years of Creative Support!"
We had an incredible round of entertainment, with plenty of singing, dancing, and even a fitness class! Holly, a person we support from Grimsby, treated us to three songs, which got plenty of people up on the dancefloor for a boogie. "Thank you for the best day ever- everyone was fantastic!" said Holly.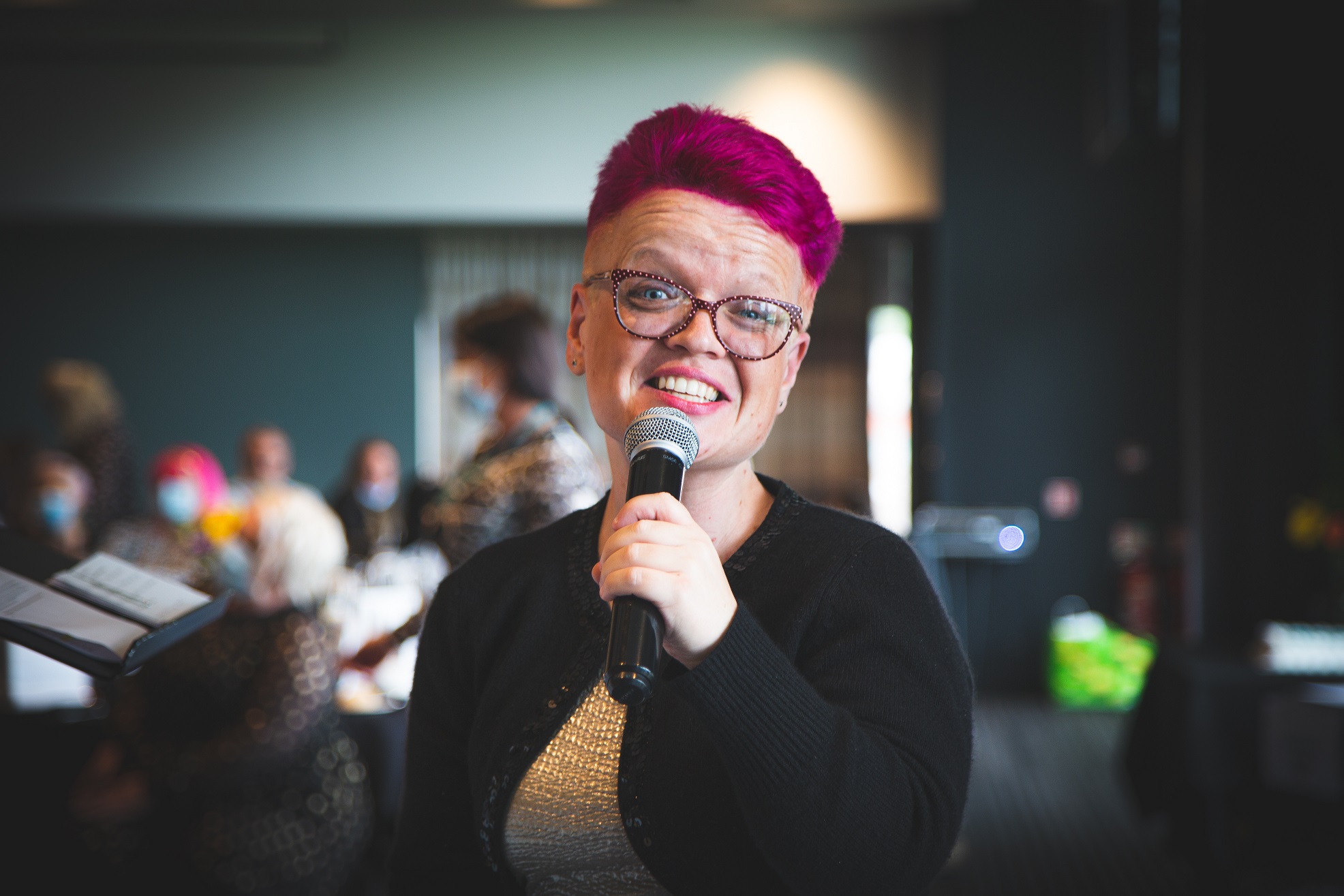 "After we had people singing the songs, everyone wanted to get up and have a turn!" said Lyndsey. "All the way through the meal people were queuing up to sing, and everyone got on the dancefloor so it was a real community atmosphere."
We also want to thank our wonderful working group in Doncaster for helping us to put the event together, we really appreciate all your hard work and couldn't have done it without you. "What an absolutely amazing event it was," said Abi, Area Manager. "It was so nice to see everyone enjoying themselves, and nothing but smiles and laughter!"
Becky, registered service manager of one of our Doncaster teams, said "This has got to be one of the best events I have ever been to! I'm still smiling now at how amazing everyone was, and what a fantastic day it's been."
Roxanne, Senior Administrator, said "Scunthorpe, Grimsby, Doncaster and Sheffield haven't really met before today- it's so nice! It's lovely to see everyone having such a good time and living their best lives."
It wasn't just our staff who helped us with the day, as so many of the lovely people we support pitched in. Robert, a person we support in Doncaster, helped us with the flower arranging, as pictured below. "I thoroughly enjoyed the whole day, from helping out with all the flower arranging and meeting so many new people there!" said Robert. "The atmosphere was amazing, it was great to see everybody have such an incredible time. I am privileged and very honoured to be a part of Creative Support as a service user, to help and support me to fulfill my full potential and dreams in life!"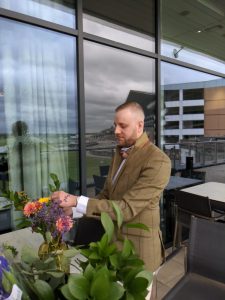 "Happy 30th anniversary from all of us at Burncross Road, Sheffield! It has been a fantastic event, all the staff and service users are amazing."
Jenny, Senior Support Worker in Grimsby, said "Can't thank everyone involved in organising this event enough! It was so obvious how much effort had gone into making sure the event was a success. It really exceeded all expectations, the whole room was full of fun and excitement. It was so lovely to see everyone mixing together as part of the larger creative community. I can't stop looking at the photos and videos. Best day ever, bring on the next one!"
We couldn't agree more Jenny, two down, four to go! Party season has only just begun here at Creative Support. Check out our gallery below, and click on any of the images to enlarge them.
---