Our Mental Health Month Resource Pack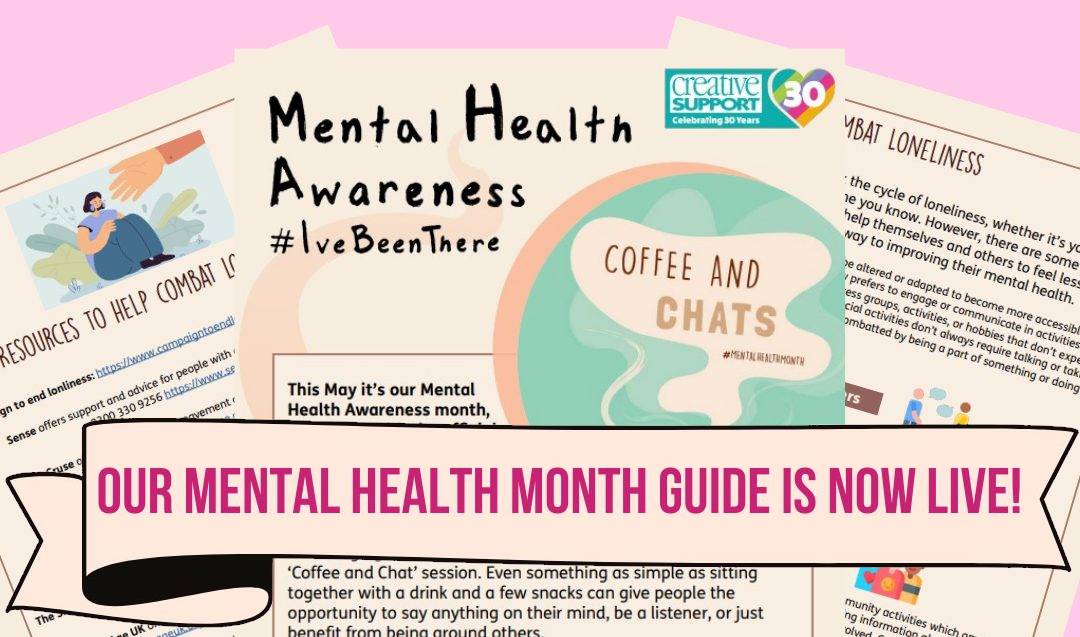 This May we're talking about Mental Health Awareness, to coincide with the national Mental Health Awareness Week from the 9th to the 15th.
We've created a handy guide to help you organise coffee and chat sessions in your service, including everything you need for the session, some conversation prompts, and alternative ways to connect with others.
Everyone experiences loneliness at one time or another in their lives, so we want to help as much as possible to tackle this feeling and let people know #IveBeenThere, and that we don't have to be alone.
You can also read our articles, co-produced by our members of staff:
Eating Disorders and Being LGBTQ+
Loneliness and Physical Health