Financial Pressures and Loneliness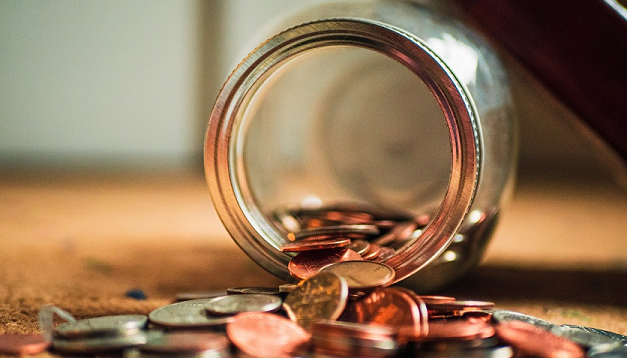 More and more of us are feeling the pressure under the cost of living crisis. Fuel poverty and utility bill increases are leaving many of us struggling to make ends meet, which can put an overwhelming amount of strain on our mental health. Alongside feelings of anxiety and stress, money troubles can leave us feeling isolated and alone. Research by the Money Advice Service found that half of people in debt preferred not to discuss their troubles with friends and family to not worry them. The most important thing to remember is that you are not alone. In this climate there are so many of us experiencing some level of struggle. Of course, a lot of elements will be out of your control, but this doesn't mean there's nothing you can do to alleviate this feeling of isolation.
It can be hard to maintain relationships with the people close to you when social gatherings often involve some kind of spending. It can feel embarrassing to admit that you can't go out for a meal, attend a show, or go out for drinks. You may feel like you're missing out if your friends do these activities without you, and it can make you feel excluded from the group. This is especially common during the colder months when it's more difficult to meet in a park or go for a walk. Some of us may find that our social groups expect us all to contribute money equally, such as the uncomfortable conversation around splitting the bill when you deliberately ordered the cheapest thing on the menu. Will they think I'm stingy for wanting to save a few pounds? Do they know that it makes the difference about whether I can get the bus home, or afford food for tomorrow? Feelings of guilt and shame often surround our attitudes around spending- guilt for spending money, feeling ashamed to open up about needing support, and feeling stressed and alone in these feelings. The main thing to remember is that you are not alone, there are many places you can turn to for help, and that people are more understanding than you might think.
If you feel comfortable being honest with your social circles, you can come up with activities together that are a little easier on everyone's pockets. Websites such as Tripadvisor have many ideas for free or low budget ideas in your local area, and websites such as Vouchercodes have hundreds of offers on restaurants and takeaways. If you're a health and social care worker, you're eligible to use Charity Worker Discounts for weekly deals on a number of services, and similarly you can pay £5 for a Blue Light Card for discounts on the high street, supermarkets, and much more. Martin Lewis' Money Saving Expert also has lots of discounts, vouchers, and financial advice for everyone.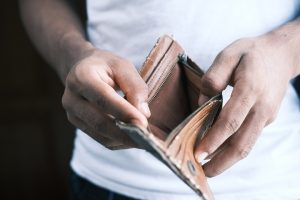 Opening up is such a huge step in the right direction. Even if you don't think the people in your life are going through the same issues as you, it doesn't mean to say they've never been through financial hardship and can understand some of what you're going through. Often it can be difficult to find the right person to open up to- if you don't feel like you can talk to any of your family or friends, online forums and groups are a great place where you can post anonymously if you wish to, and hear from people in similar situations who can provide support and advice. We have listed a few popular finance forums in the resources below. Also if fell comfortable speaking with your line manager, you can have a confidential conversation with them. You don't have to tell people everything, and they may not have the answers- but even saying it out loud can be a huge relief.
Financial pressure and your mental health can seem like a cycle- worrying about money has an effect negatively impacts your mental health, and as a result it can be more difficult to manage money. This is an extremely hard time that affects many of us, and we want to use our Mental Health Month to alleviate some of this pressure and support you. If you are Creative Support staff, you can access our Help Pack filled with information on grants, money advice, and mental health and wellbeing support.
---
Further Resources: