Ash's Super Superhero Session!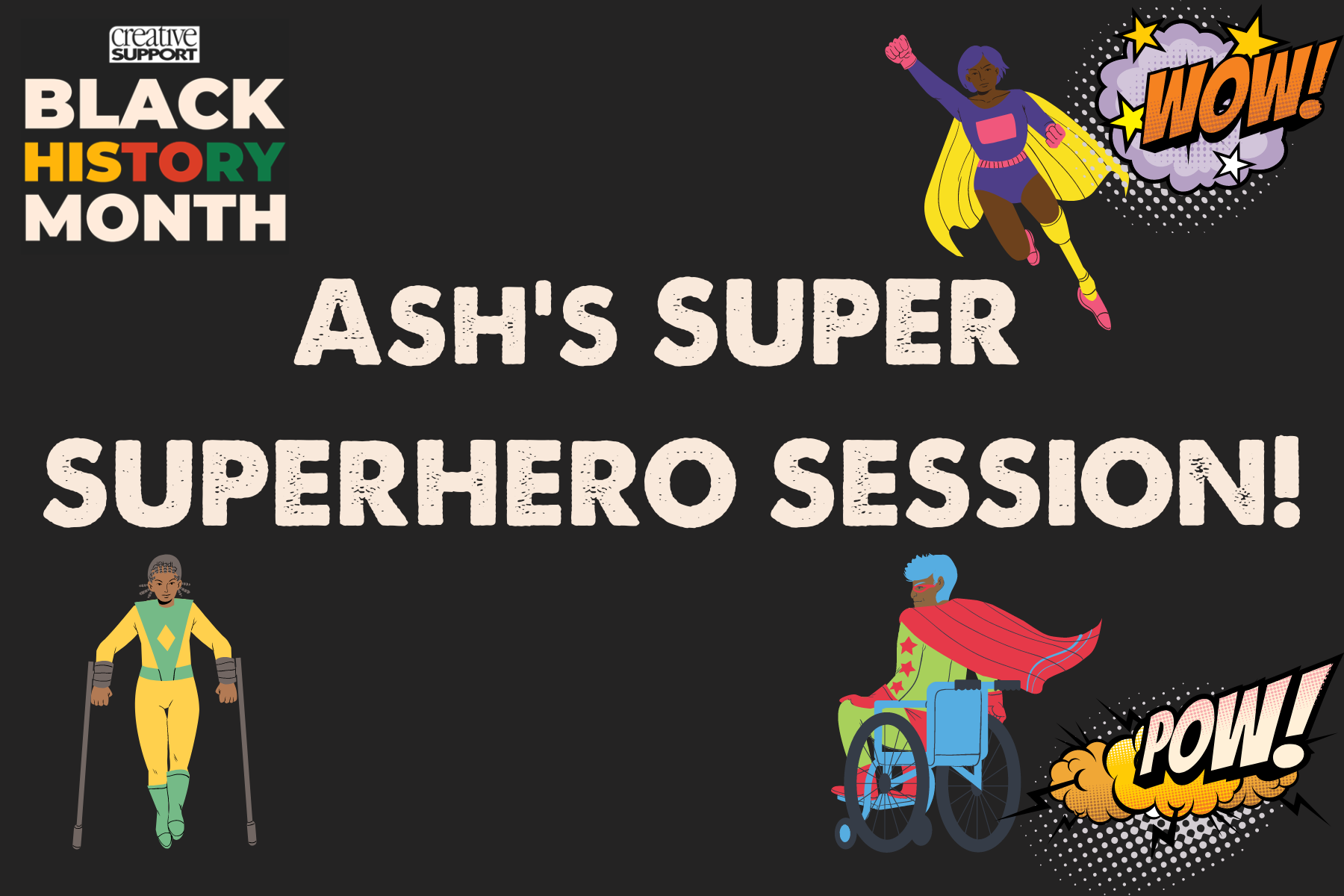 Today the incredible artist Ash, a person we support London, held a super superhero session to help people design their own Black superhero!
The event was kicked off by an ice breaker and introduction from Ash. "I am an aspiring character artist and would like to one day own my own studio, but currently I'm a freelancer. I'm raising awareness for people with autism, especially girls and women, and you can find my work here: https://ashjeftay91.wixsite.com/akmdportfolio"
Then everyone shared their favourite superheroes, with Superman being the overwhelming favourite with three votes, and Spiderman in a close second with two. Other honourable mentions included Batman, Batgirl, Wonder Woman and Storm.
The discussion then moved into real life superheroes including Nelson Mandela and Martin Luther King JR. Ash added that X-Men classics Magneto and Professor X were actually based on Black activists who work to end division and racism.
Everyone then thought about their superhero's skills, their name, their alter ego, and where they lived. With lots of creativity flowing, we then moved into the design stage where people pulled all their info together to create their vision of a Black superhero.
Nelson Mandela was given a Marvel makeover, and so was Martin Luther King JR! MLK was given the power of speech as in real life his incredible speeches helped change the world- amazing choices gents!
Ash rounded off the session by sharing a character she is currently working on called Leopard, AKA Kendrick Long. He lives in South London, spending his days as a Social Worker helping disadvantaged people. Just like a leopard, he can also climb really well and speak to animals.
A huge thank you to Ash for running the session and getting everyone super creative! There's still time to submit your Black superhero designs into our Design
Ash's Super Tips
If you would like to get more into drawing superheroes or people in general and you're invested, you can buy character art and how to draw humans books, including ones on how to draw people of different races. You can also use Pinterest for this too which is free and has lots of different guides.
If you want to learn how to draw characters in a certain style which you like, then watch cartoons or animated movies in that style and copy them. Try drawing people them in different poses, which you can copy down if you pause or freeze frame your favourite character while they're doing that motion.
Check out the gallery of amazing superheroes from the Zoom session here: