Nature and Mental Health Week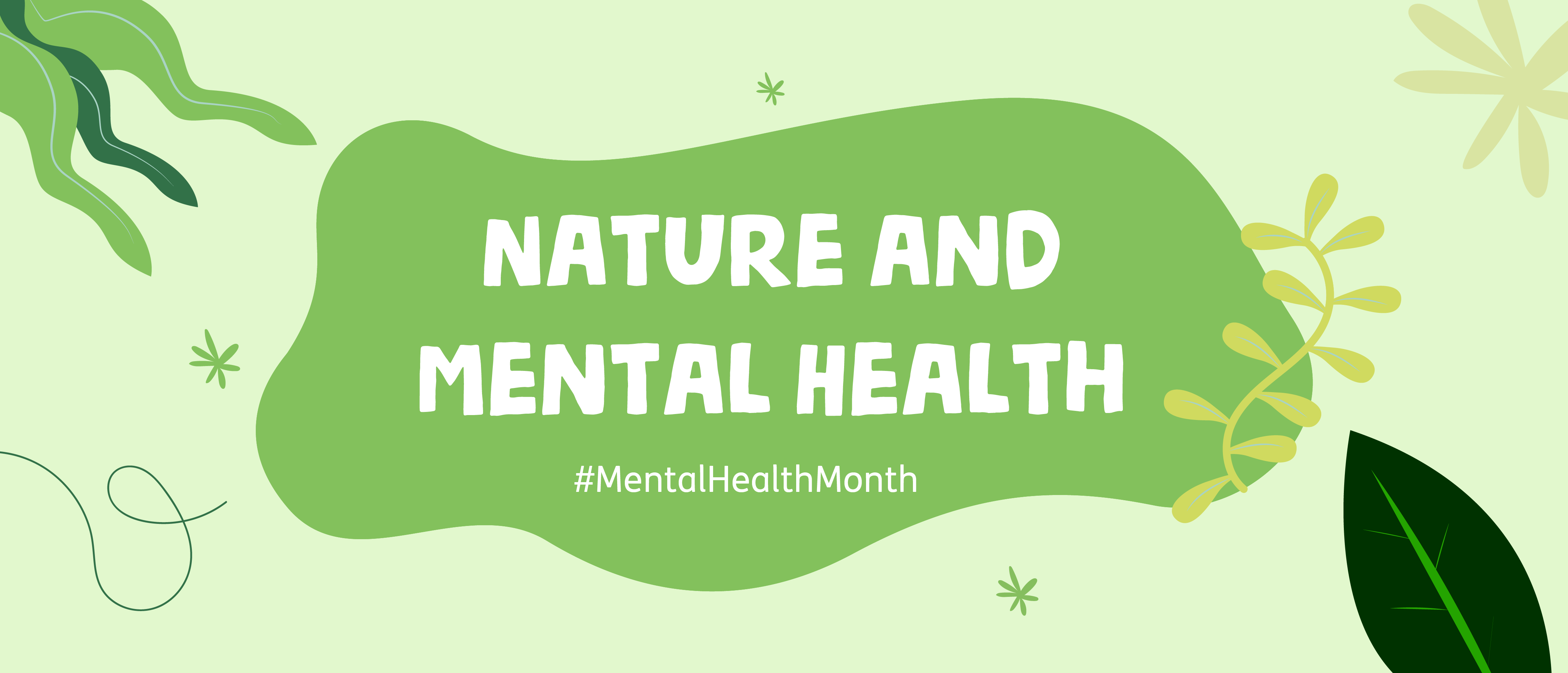 As part of national 'Mental Health Awareness Week', this week we'll be focusing on the theme of nature. We will also be launching our 'Green Grants', with more information on this below.
Nature has so many proven benefits to our mental wellbeing, and over the past year people have developed a new found appreciation of getting out in nature. Many people turned to gardening or going for long walks in the great outdoors to help cope with lockdown. Returning to nature has provided a much needed boost to our mental health during such a tough time.
Mental Health.org, who run the Mental Health Awareness Week campaign, have said that they chose the theme of nature because of this blossoming love of the outdoors grown out of lockdown. Their research on "the mental health impacts of the pandemic showed going for walks outside was one of our top coping strategies and 45% of us reported being in green spaces had been vital for our mental health." They then said "it was as if we were re-discovering at our most fragile point our fundamental need to connect to nature."
Throughout this week we hope to share stories from staff and service users across the country to show how nature and being outdoors has helped them, and how important it is to them. We'll also be talking to the incredible people at Creative Football to hear more about how keeping active outdoors has huge mental health benefits, so keep your eyes peeled for this.
If you live in a built-up area and have found it difficult to get outside, then we'll be sharing helpful tips and tricks from mental health organization Headplace on how to bring the outdoors inside!
If you'd like to get involved in Nature week in any way then we'd love to hear from you! Please send us an email with your idea or to let us know you'd like to contribute to marketing.department@creativesupport.co.uk.
Green Grants
Nature is a marvellous thing, and we hope to inspire you to get outdoors and see for yourself how it can benefit you and your mental health. To help do this, we're running Green Grants! We have two types of green grants on offer which are aimed at bringing more nature into your life.
The first grant is 'Green Your Life' and we're offering 15 grants of up to £100 to help you get into nature however suits you best. You could use the money to buy bird feeders, new plants, a bike to help you get into nature, or you can even use the money for a train ticket or accommodation in or near nature such as the gorgeous Lake District! To apply for the 'Green Your Life' grant, fill in the application form and tell us what you'd like to use the money for, how much it would cost to do, and how it will help you into the great outdoors. Once you've finished your form, send it to us at internal.grants@creativesupport.co.uk.
The second grant is 'Green Your Service' and we're offering five grants of up to £1000 each to help get your outdoor space looking and feeling beautiful for everyone to enjoy! This could be for accessible gardening beds, wheelchair safe access, disabled swings, starting your own gardening club, setting up an allotment, or anything else you can think of! To apply for the 'Green Your Service' grant, fill in the application form and tell us in 500 words or less what you'd spend the money on and how it will help you and your service get more green into your life. Please feel free to include drawings or pictures!
The deadline for both grants is Friday 21st at 5pm so make sure you submit your grant ideas before then! We'll announce the outcomes by the end of May.