We have an Instagram!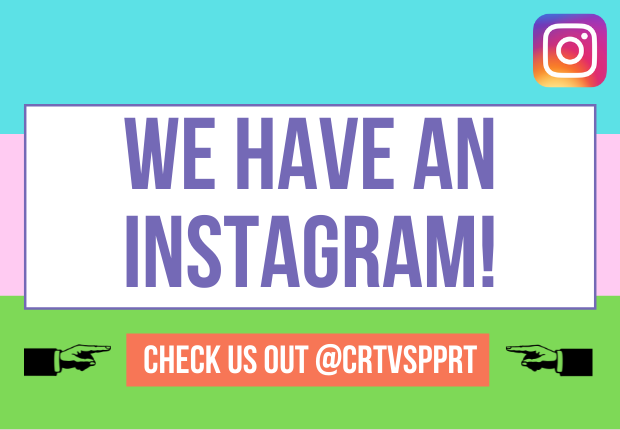 Finally, after years of 'will they, won't they?', we are so excited to announce we have officially launched the Creative Support Instagram!
Check us out @crtvspprt for all of your gram updates, and give us a follow to see what we have planned. Get an extra sneak peek into the upcoming 30th Birthday plans, hear about some cool competitions, read some incredible stories, and even more on top which you definitely don't want to miss.
We're super excited to launch on this platform as we know many of you have wanted to see us on Instagram, and can't wait to see you there. Expect plenty of grammable moments (of course!).
We'd really appreciate if you could give @crtvspprt a follow, so please share far and wide to help us grow our audience.
Social media can be used as a tool for good; it allows us to connect with the friends and families of our wonderful staff and the people we support, share stories which won't make it to the front of newspapers, and showcase all of your incredible work to help Creative Support continue to grow as an organisation.
With all this being said, if you or someone in your service would ever like to see an Insta post featuring your picture and what you've been up to recently, we would absolutely love to see it! All you have to do is simply email your picture and a bit of background to the Communications Team via communications@creativesupport.co.uk, then sit back and keep your eyes peeled!
See you on the gram!