Paris, Milan, Stockport! | Fashion Show + Gallery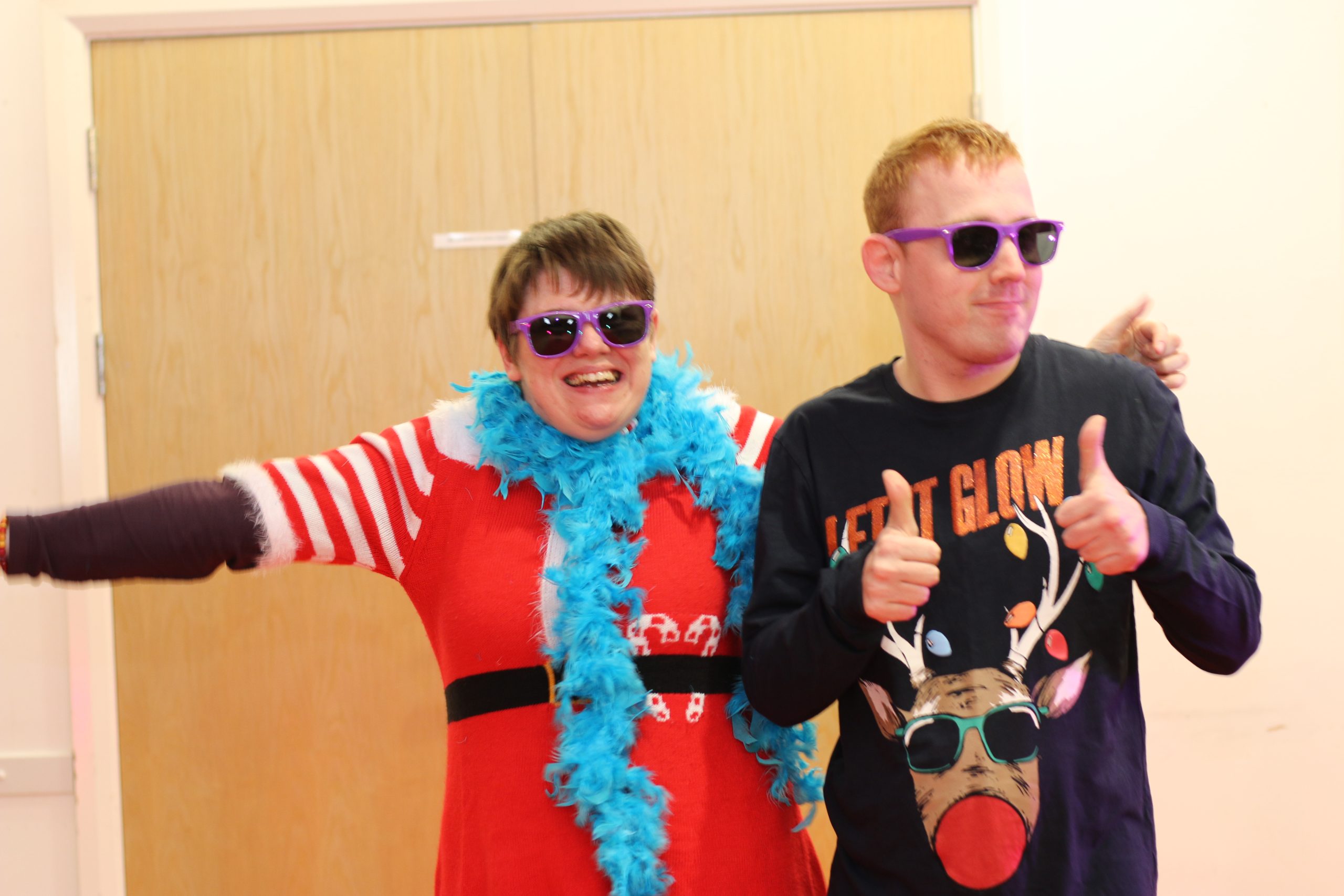 The wonderful folks in Stockport recently organised a Fashion Show and Disco for people to strut their stuff and have a boogie! The theme was smart casual, Christmas fancy dress, or create your own outfit, and everyone looked amazing.
The fashion show itself was the brainchild of Robert, a person we support in a service in Greater Manchester. One of his goals was to create a fashion show for people with disabilities to help give them a platform and try and help people get modelling contracts.  "It went very well," said Robert. "I'm really looking forward to setting the next one. My favourite part was seeing all the people there, we had over 40 people come along. Organising it was difficult, but Charlotte was a great help and she helped to organise it as well. We'll hopefully be putting on the fashion show again as soon as I can."
Natasha, a Senior Practitioner, who also helped organise the event, said: "At the moment, myself, the Quality Team, and Director Leanne are piloting the 'Living your Best Life' campaign to help people achieve their goals. Robert had previously spoken about his dream to make the fashion show happen, so we transformed the usual weekly disco into a fashion show and invited lots of people to take part."
With over 40 attendees and nearly everyone getting on stage to strut their stuff, the success of this event has rolled into plans for another fashion show at an even bigger space so even more people can attend.
One of the runway stars Helen said: "I really enjoyed the fashion show and doing something a bit different at the disco. I'm looking forward to doing another fashion show next year and go on the red carpet!"
Photographer Pete from our Marketing Department took lots of professional photos, and the plan is to use the images to create portfolios for people who would like them, and then share them with various talent agencies to help create better and more diverse representation of people with disabilities in the media.
Check out the gallery from the night below