Our Great Outdoors Grants are now open!

The Great Outdoors Grant is now open!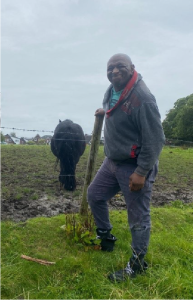 We are providing over 100 individual grants of £30 to buy or put towards clothing or equipment for outdoor activities.
Spending time outside can positively effect your wellbeing, from improving your mood and reducing stress to increasing your confidence and self-esteem to be more healthy and active.
Download our poster to display in your service.
---
How to apply
You can apply online or download an application form and email it to internal.grants@creativesupport.co.uk
Our application form contains a suggested list of items for service users to choose from including walking boots, waterproof jacket warm gloves and much more!
You can apply for a grant to put towards/buy your own items. For example you may need a mobility item to help you go for a longer walk, or perhaps you've seen a particular pair of shoes which you really like!
The deadline for applications is 5pm Friday 11th March 2022
Click here to download an application form 
---
Application Tips!
To write the best application follow these tips:
Explain how the items will help the person to get outdoors for exercise or time in nature
Explain how this will impact their wellbeing as a whole
Co-produce your application with the service user, or better still, support them to write their own!
Get your application in before 5pm Friday 11th March – it sounds obvious but we always receive applications after our deadlines, so double check before you write it down!
---
Who can apply for this grant?
This grant is for those people who struggle to get outside and will benefit from some practical clothing or other items which would help them to get outdoors throughout the year. All applicants must declare that the person they support would struggle to get outdoors without the items requested.
Service users can write their own applications or staff/family members can apply on their behalf. Priority will be given to service users who demonstrate they could not otherwise afford the item. We will also prioritise those who haven't received an internal grant previously.
We will require a signature from a Senior Support Worker or Manager to verify the service user's application. Please do not make an application until you have received your line manager's support.
Good luck!