Creative Stars Winners – June

Congratulations to our latest round of Creative Stars winners!
Our service user awards celebrate the people who shine brightly and do wonderful things for each other. We have four exciting category winners, who will receive a badge, £30 Love2Shop voucher and a certificate.
Congratulations to this month's round of winners:
---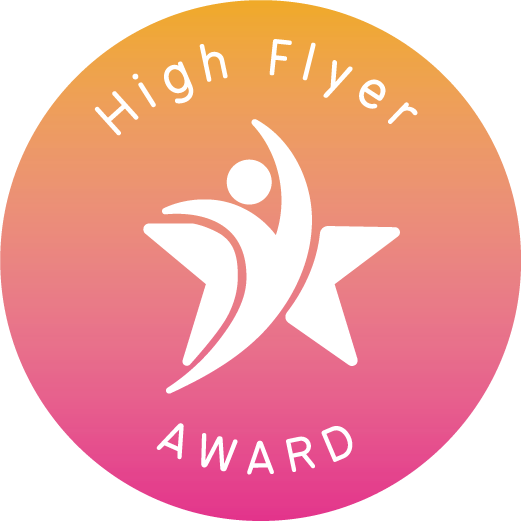 High Flyer Award
Jane Masson & Jimmy Grant, Grimsby
Jane and Jimmy are this month's joint winners of the High Flyer award! The pair have been friends for many years and help one another to achieve their goals and keep healthy.
Every week they attend alocal 'Bikes n Trikes' session, and afterwards they treat themselves by going to their favourite café. Recently, Jane joined in with the dancing group during the session, and she really enjoyed trying something new.
Jane and Jimmy have done a wonderful job of buddying up to achieve their goals, setting a regular activity plan and turning healthy exercise into fun.
Well done Jane and Jimmy!
"Jimmy and Jane really enjoy each other's company"
---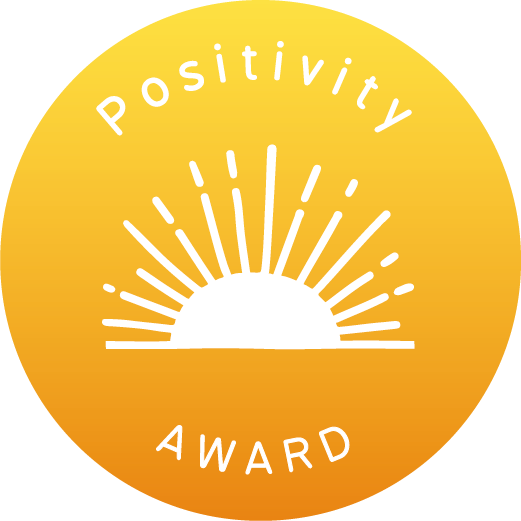 Positivity Award
Andrew Turner, Yorkshire and Humberside
Andrew has overcome a number of challenges over the past few months, and has done so with positivity and a smile on his face. Taking everything in his stride, he brings joy not only to the people he lives with, but to everyone he meets.
During a fire evacuation at his service, Andrew was able to lighten the mood of his fellow tenants with his lighthearted humour and sunny outlook on life, helping everyone to feel a bit more at ease.
His happy disposition has rubbed off on his housemates and his staff team, who say that the last few months would've been more difficult without his positive attitude.
No matter what comes his way, Andrew is always a "glass half full type of man", bringing joy, laughter and smiles to any room. Andrew, you're a true positivity champion, and your award is very well-deserved!
"He is a ray of sunshine and this reflects in everything he does and everyone he meets"
---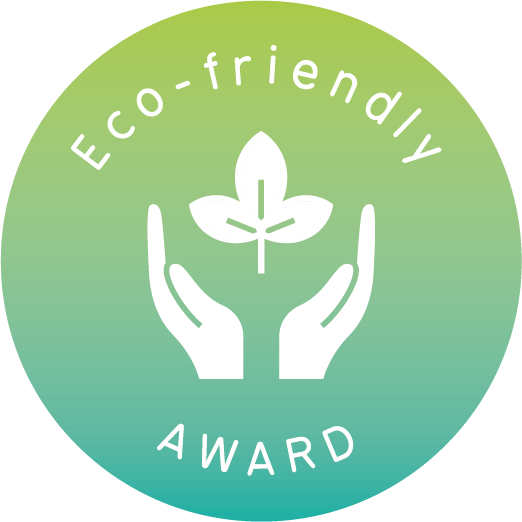 Eco-friendly Award
Trudi Atkinson, Tyne and Wear
Trudi never hesitates to dedicate her time and effort every single week to organising the recycling. She helps her fellow tenants by making sure their wheelie bins are taken out on the correct day and time, and checks that the items are sorted correctly.
After the collection, Trudi takes everyone's bins back to the correct house- what a star! Rain or shine, the tenants can count on Trudi to help make their service a greener place, and make sure everyone's waste is recycled correctly.
Well done Trudi, everyone at your service appreciates your hard work and dedication!
"Trudi is the green eco-champion of her service"
---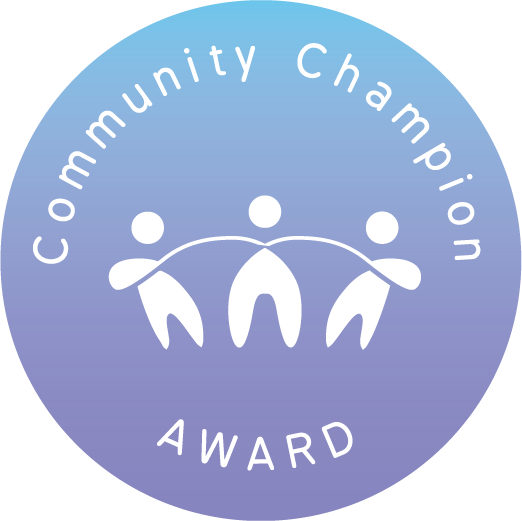 Community Champion Award
Brian Parr, Lancashire
For many years Brian has volunteered in his community. He helps out twice a week at a charity shop, goes litter picking in a local park, and also volunteers in another charity shop. Not only is he valued by his managers at these jobs, but also by members of the public, who thank him for the great work he is doing.
Brian is doing a fantastic job in his different roles. He recently received a certificate of thanks from his manager at one of the charity shops, which is just one example of the appreciation he receives from his local community.
Brian is a great example that everyone can get involved in the community and help others. Well done!
"Brian is an example to everyone"
---
Here are all of our amazing Creative Stars this month: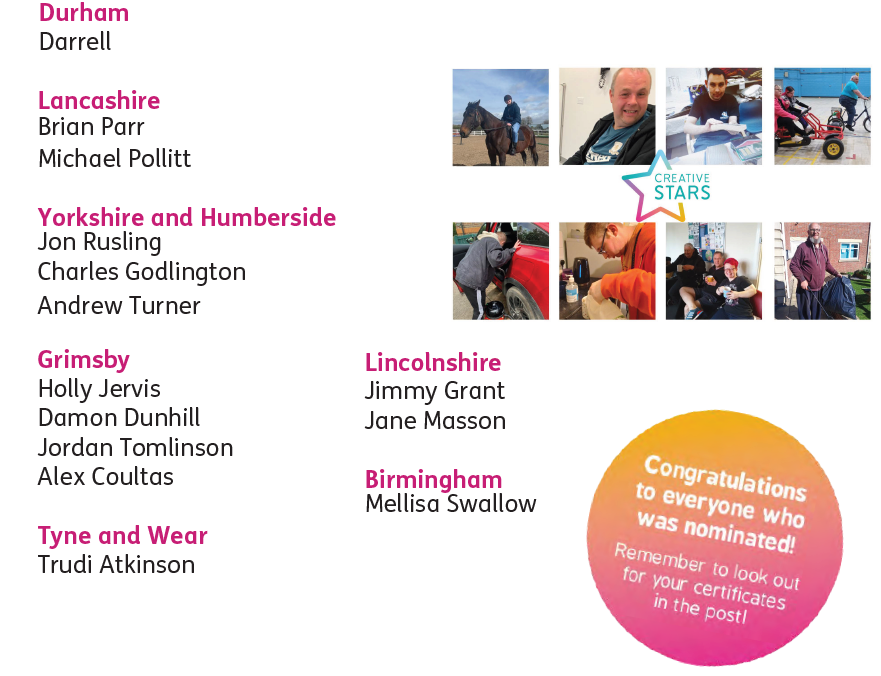 ---
Thanks to our Judging Panel 
Special thank you to Neil, Fraser, Latour, Pam, Devyani and Geoff from Tameside for hosting our Creative Stars Panel.
Geoff – "It's been a really good day."
At the end, the panel was very pleased to receive their badges and personalised
certificates- well done guys, and thanks so much for your help!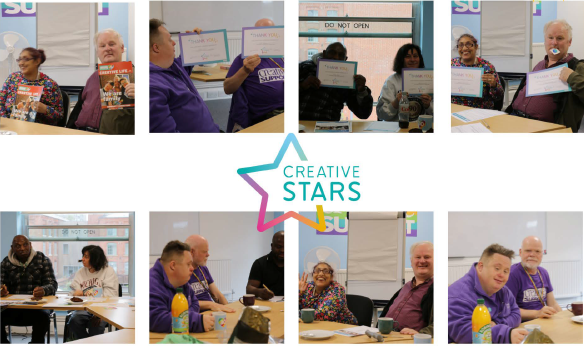 If you're interested in hosting a judging panel, get in touch by emailing creative.stars@creativesupport.co.uk or by giving us a ring on 0161 236 0829.
---
Nominate
Nominations can be submitted by staff, volunteers, people we support and family members.
Our next round will close on the 31st July, so please submit before this date.
We can't wait to read your nominations, and we wish everyone who is nominated the best of luck!
You can find the nomination form on the staff area.