Black, Asian, and Minority Ethnic Month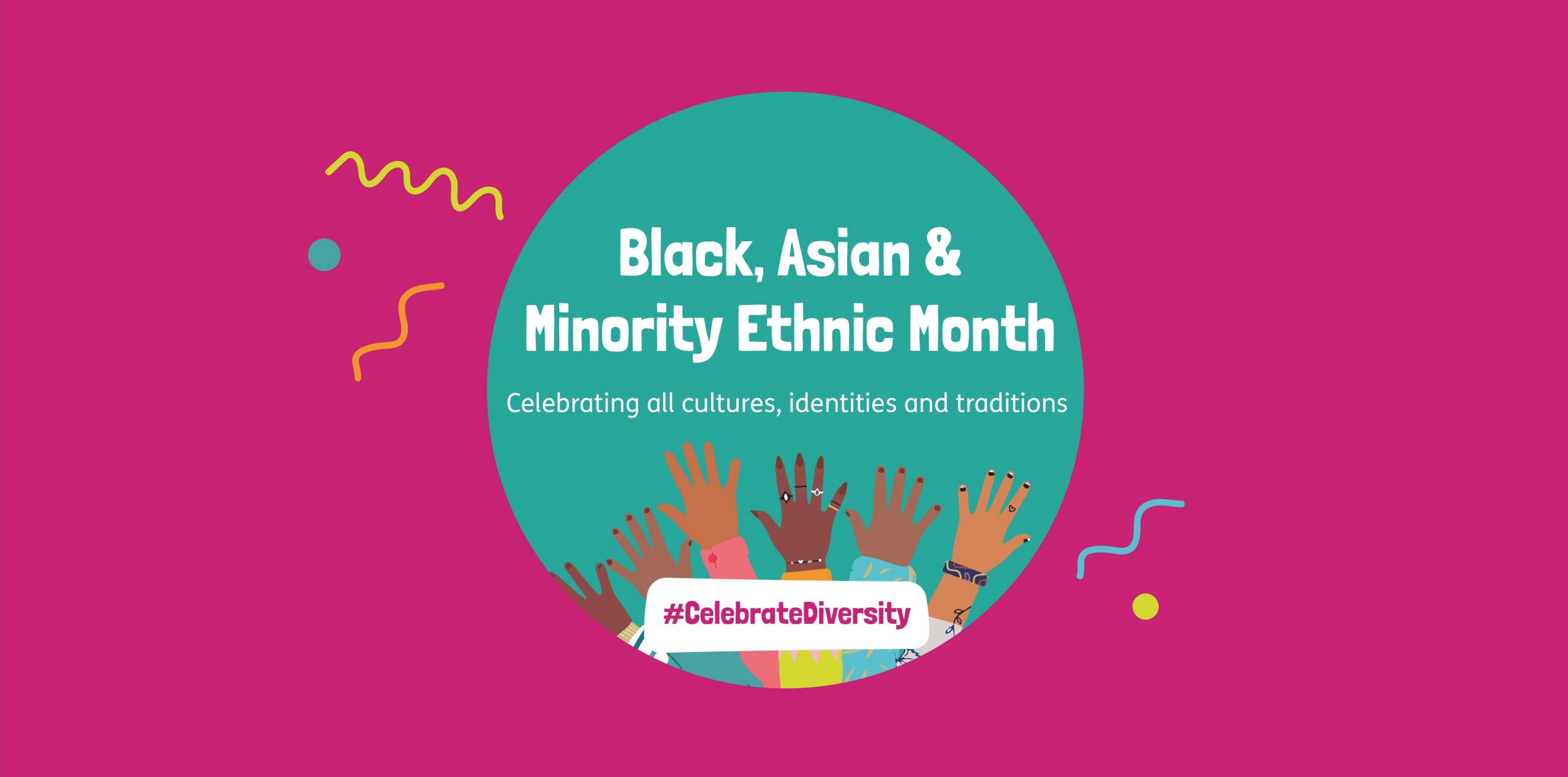 This March, we are celebrating diversity with our Black, Asian, and Minority Ethnic Month! This month will celebrate, appreciate and support our Black, Asian, and minority ethnic staff and service users. We aim to use this month to share joy, celebrate excellence and highlight the diverse backgrounds, cultures, and faiths within our organisation.
We also want to raise awareness and highlight issues that will encourage personal reflection and empathy. This will include an introduction to microaggressions, how we can recognise them, challenge them and be an ally to Black, Asian and minority ethic people all year round.
Throughout March, we want to provide a platform for people to gain a greater appreciation of each other in our Creative Support community. Only by listening to others, and valuing people for who they are as individuals, can we continue to take action against inequality and be truly inclusive at work and in our personal lives.
We want to invite you to get involved! We're asking for people to share stories and contribute in a variety of ways, including:
Sharing your personal stories and experiences
Sharing recipes & important dishes
Educating people on holy days from any religion, including the history behind them and how you celebrate them
Sharing facts and interesting information about different cultures, heritage, religions, countries, etc.
Sharing book/TV/film/podcast/music/art recommendations from Black, Ethnic and minority ethnic creators
If you have any other suggestions of things to highlight or share that you would like to see, then please let us know via email to EDI@creativesupport.co.uk as we'd love to hear from you! We will share as many as we can on our Creative Support website, and on our social media, so keep your eyes peeled for more posts!
We would also like to take the opportunity to highlight our staff Anti-Racism and Affinity group, who have co-developed the activities and topics for this month! The group is a space for people to share ideas, give feedback based on personal experiences, and drive organisational change. If you would like to get involved, please email EDI@creativesupport.co.uk
---
---