Big Idea, Volunteer!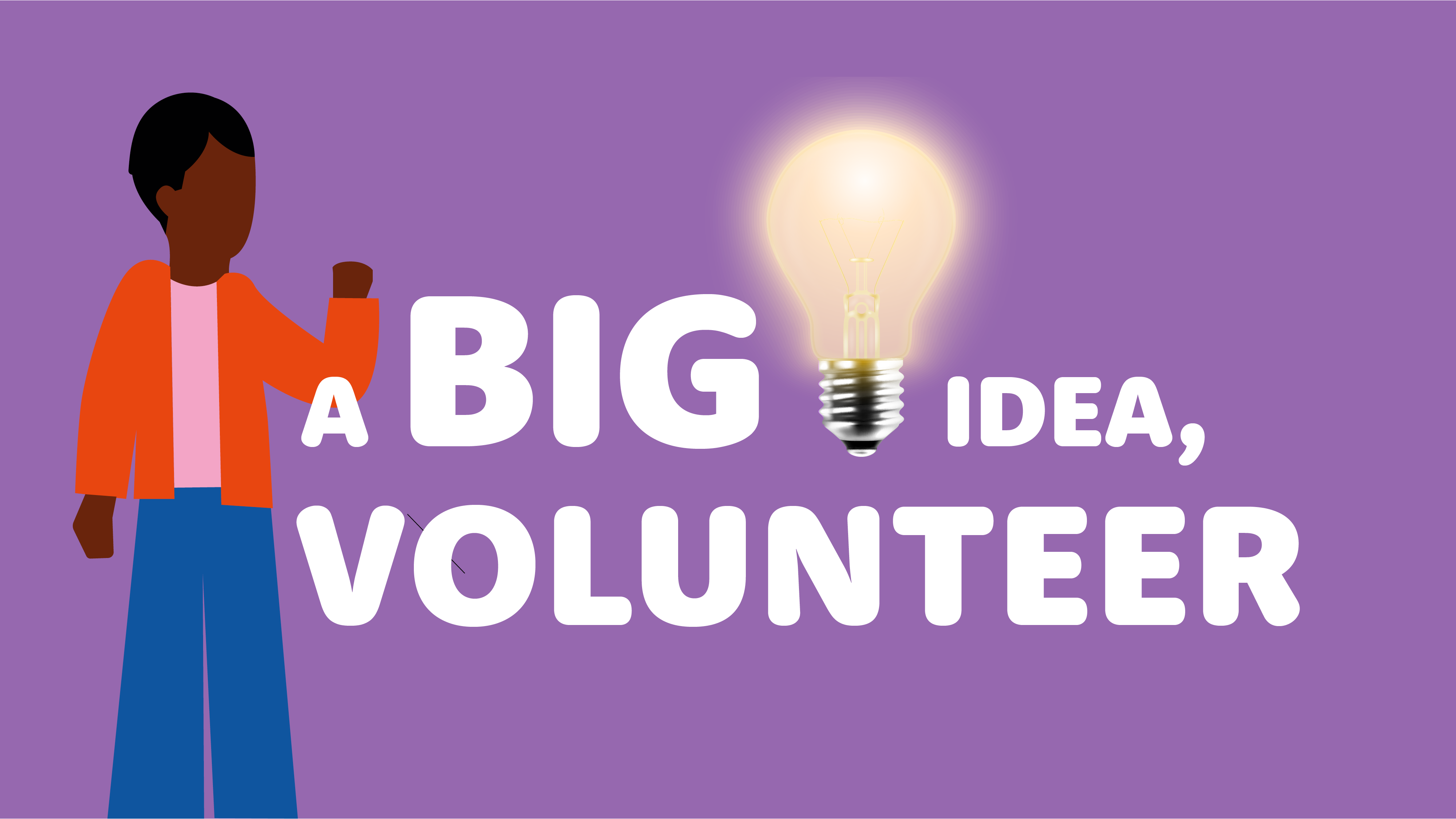 Big Idea, volunteer! Tying in to National Volunteers' Week, this month we'll be focusing on all things volunteering. Learn new skills, make new friends, and discover new places in your local area!
---
Check out your Journal for some fun activities and information to help you get started. Download it here or request physical copies from marketing@creativesupport.co.uk. Use your journal to get some useful tips and advice and document your journey. Make sure to send us your completed pages!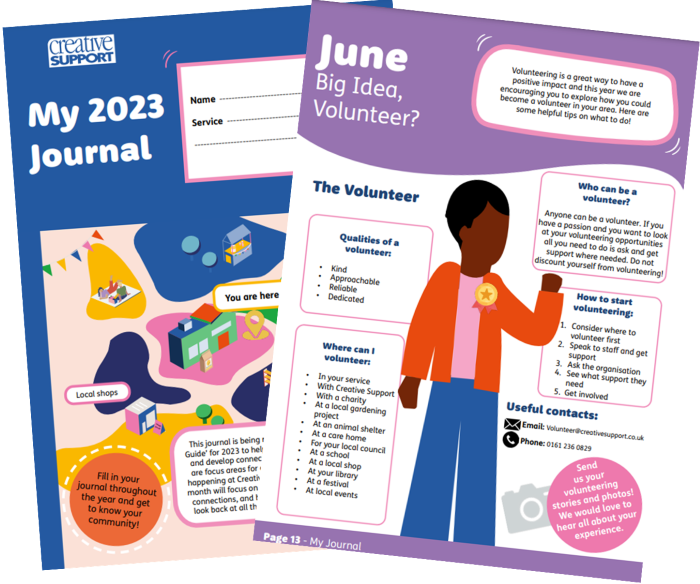 First off we'll be celebrating National Volunteers' Week, from the 1st-8th June. Look out for social media takeovers, blog posts, and results of our Volunteer Appreciation Award.

Do you volunteer somewhere? Send us your stories and photos to communications@creativesupport.co.uk and we would love to hear all about it.
---
Don't forget, our Festival Fiesta grants are still open until Monday 5th June. More info here.