Anna's Blog; Sue's Story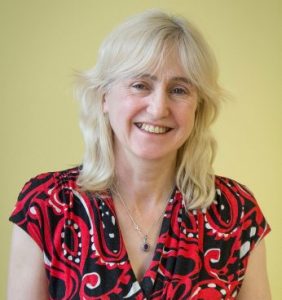 For those who read my previous blog I had highlighted how many people in the UK were keen to offer their help to Ukrainians fleeing the war and Russian invasion which began in early 2022. This help was offered in many forms – from donating food or clothes all the way to offering space in their home to Ukrainian refugees.
One such person is Sue, a Manager in Sheffield. Sue's kind heart and dedication to offering her support to Ukrainians resulted in her connecting with two families, and led to their passage into safety. Here is the beginning of Sue's story, and that of Svetlana:
"The war in Ukraine began on 14th February 2022, and people across the world were shocked and horrified at the news. It soon became apparent that people were desperate and struggling to leave the most populated cities in Ukraine. Russia was bombing Kharkev in the early days, and this was reported a lot in the news. A couple of weeks later, people began to ask for help, and the idea of offering to host people started to become more and more of a reality. I had previously offered to host an Afghan family, and am always keen to help people, so I was confident that I would be able to help people now."
"Initially people in Ukraine didn't have access to Facebook as they have their own social media sites. This made it tough to get in touch with people and offer any form of help. There were several social media pages dedicated to linking potential host families with people trying to find safety. I posted that I would love to help and have two spare bedrooms, then received a few private messages from people.
"One person who messaged me was Svetlana, who was stuck in a cellar in Kharkev with her young daughter. They were being bombed and didn't know how to get out. Between us using translation apps, we began to speak more, and I told her that she had to leave right then because if she stayed she wouldn't be able to get out. While we were speaking, I could hear the bombs and planes going over. They didn't have a cellar, so they had to go into a corridor and wedge themselves in with mattresses so they didn't get impaled on glass. It made my skin crawl. In the UK we hear about it and feel sympathy, but when you're actually a part of it, it makes you fully realise the weight of the situation.
"Svetlana had only one bag with her when she managed to get out of her home. I told her to get on a train and leave, which she thankfully did, and kept in contact with me throughout her journey. We spent days and nights on the phone together, thanks to the time difference and the quickly changing nature of things. She had told me that this was the first time she had ever left her town, let alone Ukraine, so I quickly had to figure out how to get her to safety.
"I managed to help her get to the border of Poland so she would at least be safe. That way we could go from there about deciding what to do next. It was chaos when she got to the border. The queues were days long, they had no food, and everyone was on foot. All I could think of was that Svetlana is going to have to get across Europe to get into the UK, so I made sure we used the meantime to get her documents and visa sorted out. There wasn't any UK Government support at the time so we had to figure it out ourselves. She sent me pictures of her documents, which I then went to get translated, which helped her get into Germany. All the trains were free there so she could thankfully get around okay, but she was understandably terrified while in Berlin as it was close to midnight and it was just her and her young daughter. I was beside myself with worry too and though 'I need to get someone to help who is closer to her.'
I found a Belgian Facebook group, full of people who supported Ukrainian refugees. I posted on the group's wall, and spoke about Svetlana and how I wanted to help her get to safety. An entrepreneur named Robin replied, and she arranged for Svetlana to get to Antwerp, and then drove her to an Italian family who lived in a farmhouse on the edge of the city.
"Throughout Svetlana's journey to Antwerp, I had two laptops open and was on the phone with interpreters trying to translate all of her documents and sort out her visas. It took weeks upon weeks to get the visas approved, but they finally came through. In the end, after spending weeks with her host family and getting to know them, Svetlana said she was going to stay with them in Antwerp. Her daughter had been enrolled in school, and they were happy, so it all worked out in the end!
"I still keep in touch with Robin and Svetlana, and we've become great friends. We call ourselves the 'Little United Nations'! I promised them both that when I have time I will go over and meet them, and we can go on Robin's yacht and have Belgian champagne!"
This is not the end of Sue's hosting journey however, as with two rooms still spare she knew she could help someone in Ukraine and give them a welcoming home. So keep an eye out for the second half of Sue's story, coming soon in the upcoming issue of Creative People.