Anna's Blog – Helping People with Disabilities in Ukraine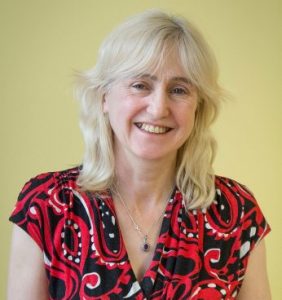 When the Russian invasion and war against Ukraine began in February 2022, many people in the UK wanted to do something to help in any way they could. As more news came out of the country, it was apparent that people with support needs were struggling. Creative Support wanted to aid the Ukrainian's efforts, and offer our help for people with disabilities who found difficulty getting to safe spaces.
As the International Disability Alliance stated, "War undermines the lives, health and safety of all human beings, but for approximately three million persons with disabilities and their families living in Ukraine, the situation is much worse." The European Disability Foundation heard from contacts in Ukraine, who confirmed that "the situation for persons with disabilities is appalling. For example, shelters in Kiev are inaccessible, so people with disabilities are forced to stay at home, not knowing where they can go to be safe." The Independent reported in March 2022 that "Millions of people with disabilities were feared to be 'abandoned' in Ukraine […]. Aid workers have said there is a 'lack of transportation' for those with disabilities, and that major organisations were not able to address their needs."
The lack of support for people with disabilities in Ukraine really struck a chord, so when Dan from our Customer Care team mentioned that we had a minibus not used since before the pandemic, we immediately thought it could go to Ukraine and help. It has a wheelchair lift at the rear, meaning that it could help those with accessibility needs get to safety.
Dan spoke with the UK Voluntary Organisations Disability Group (VODG) which has organisational partners working in Ukraine. One of these charities was the Christian Aid Centre of Anna-Maria who required the van, and another was the Good Faith Partnership, who have since been instrumental in obtaining the minibus and arranging for it to arrive in good hands.
T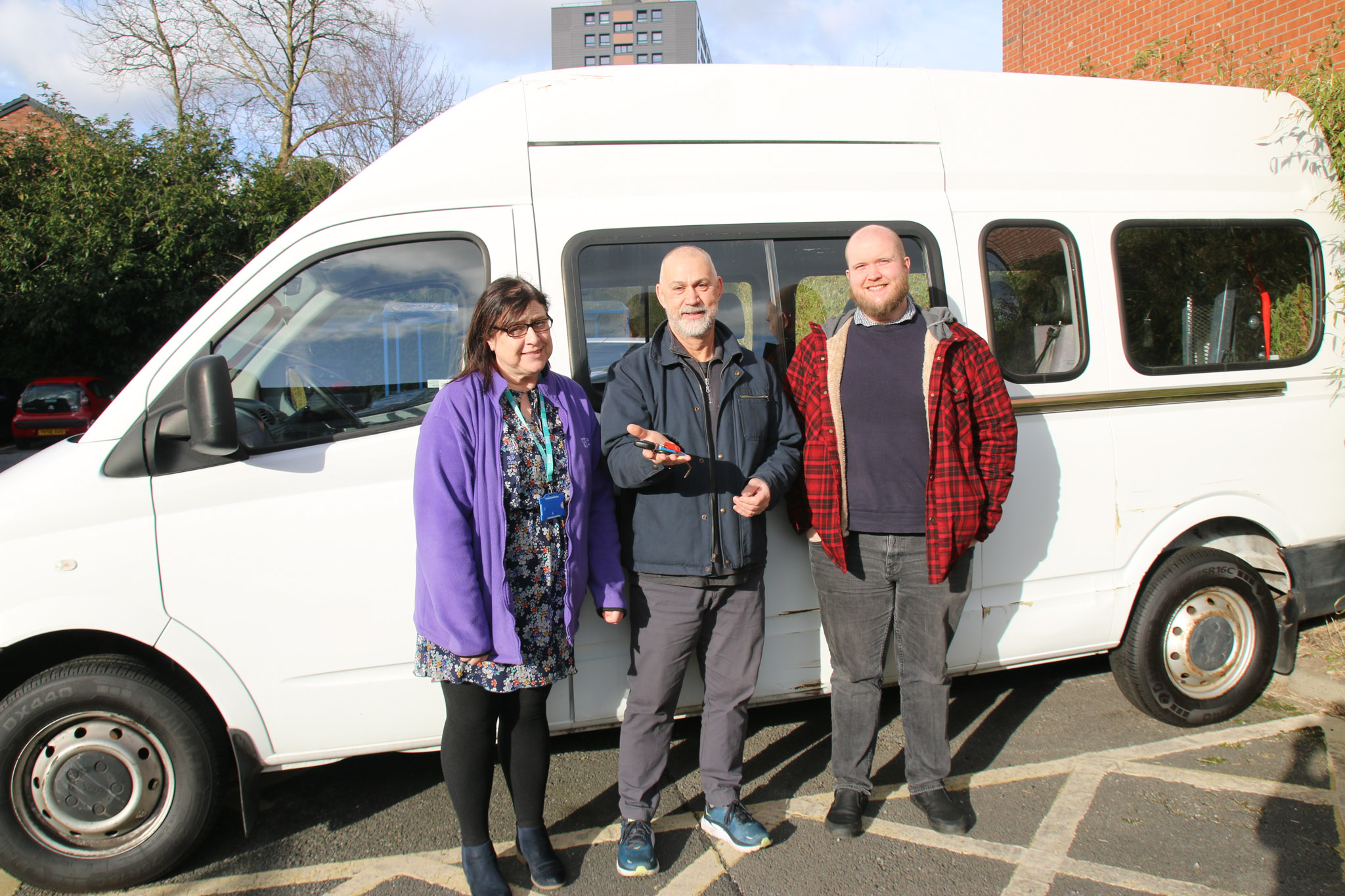 he ball then officially started rolling. Between Dan and Christina from our Vehicles team, they organised getting the van road-ready to be driven all the way to Ukraine. We had the van refurbished  by a local car dealer in Manchester, who valeted it, added new tyres and a new battery, along with sorting out the MOT and tax too. Alex from our Health and Safety team kindly went to collect new chairs for the car too, which were added to create more capacity.
Initially we were hopeful that the van would be sent in December 2022, and it would be part of a pair of vehicles, the other donated by charity Dimensions. Unfortunately ours couldn't be taken at that time due to difficulty sourcing an insured driver, but the team knew it would only be a matter of time before it would get to Ukraine. To help move this process forward a bit quicker however, Dan and Christina discussed insuring the car ourselves and getting it ratified legally so it was ready to go as soon as possible.
Thankfully, the van has since been driven to Poland in early February 2023, where the driver met the team from the Christian Aid Centre of Anna-Maria who took it into Ukraine. That's not all however, as before it was driven into the country, it was fully stockpiled with everything from toiletries, clothes, a generator, and more, which will be taken to people across Lviv, the biggest city in Western Ukraine, before then being used to transport people with disabilities to safety.
The community effort to help support people in Ukraine has been nothing short of inspirational. There are many people at Creative Support who passionately supported this journey, and I hope they know that their efforts will truly make a difference to people across the country.
---
If you would like to learn more about how you can help and donate to organisations on the ground in Ukraine, please click the links below:
EDF: https://www.edf-feph.org/donations-for-ukraine/
Enabling Devices: https://enablingdevices.com/blog/seven-ways-to-support-individuals-with-disabilities-in-ukraine/
The Christian Aid Centre of Anna-Maria: https://anna-maria.org.ua/en/zvit/
Disability Rights Fund: https://disabilityrightsfund.org/emergency-support-for-ukraine/