Anna's Blog – Death by Indifference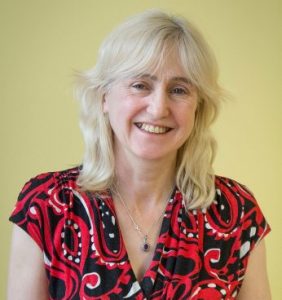 On 7th March 2021, 22 year old Billy Longshaw died just hours after discharging himself from a hospital in Swindon. Billy had a rare brain condition affecting his speech, vision and memory. He visited the hospital after experiencing sudden abdominal pain, but was told nothing was wrong after being assessed by a junior doctor. Billy discharged himself from the hospital, and later died from a twisted intestine.
In an investigative report, it was said that Billy should not have been allowed to leave the hospital and that junior doctors needed adequate training on the Mental Capacity Act. This is not the first time that inadequate medical treatment for someone with a learning disability has led to their death. In 2007, Mencap published their 'Death by Indifference' report, investigating the premature deaths of six individuals with learning disabilities. In these cases, there were multiple discriminatory failings within the NHS that caused these people to be misdiagnosed and their carers' concerns ignored. On average, people with a learning disability die 16 years younger. In 2018, it was estimated that 1,200 people with a learning disability die prematurely in the NHS each year. This is totally unacceptable – one avoidable death is already too many.
Since this report, many more people have since come forward to share their experience of failure to receive adequate care within the NHS. There are a number of failings that can occur when assessing and treating someone with a learning disability. Signs of distress are often ignored and misunderstood as being 'behaviours' associated to their condition. Issues surrounding consent and capacity mean that patients are denied treatment as it is thought that they may not co-operate with it. For example, someone may pull out wires due to being frightened or in pain, but this should not be taken to mean they would rather die than be treated. A lack of co-operation should never be assumed to be a lack of consent.
A 2022 study for the International Journal for Equity in Health found that people with learning disabilities are "at an increased risk of preventable harm, avoidable death and reduced life expectancy when compared to the general population." They highlighted the need for coordinated care, a malleable system for individual care, and mandatory training for all staff. In March 2022, the House of Lords passed an amendment to the Health and Care Bill, finally putting the Oliver McGowan Mandatory Training in place for all healthcare staff on learning disabilities and autism.
The amendment came into force following the tragic death of 18 year old Oliver McGowan in 2016, who had mild autism and learning difficulties. Doctors and nurses repeatedly showed a lack of understanding around autistic behaviours, prescribing medication that worsened Oliver's condition. Despite having no mental health diagnosis, he was administered antidepressants and antipsychotics, both of which had damaging effects on his mood and seizures. It was noted that Oliver was intolerant to all antipsychotics, having been prescribed them twice by professionals. Following another hospital admission, doctors were given supporting evidence against the prescription of these drugs. Oliver had verbally stated to doctors that he did not want antipsychotics, and his parents did not give their permission once asked. Despite all of this, Oliver was yet again administered antipsychotics. This caused a serious side effect of swelling to the brain that would lead to his death a few days later.
Oliver's story highlights a grave misunderstanding around autism, and the importance of listening to patients and caregivers. This training will use separate frameworks for learning disability and autism, educating staff on the skills and knowledge needed to best support people in their care. It uses a tiered system that targets different levels of involvement, from those who require a general awareness, to staff who are required to lead support services. An important part of the course is that it will be co-delivered by carers, experts, and people with learning disabilities and autism. It is incredibly important that people with lived experience are engaged in the conversation to campaign for change.
Despite the initial 'Death by Indifference' report being published 15 years ago, cases like Billy's are still occurring due to the inadequate understanding of learning disabilities and autism by healthcare professionals. These problems within healthcare are not caused by people or their disabilities, but rather that they are being supported by a system that is not designed to meet their needs. We hope that the implementation of the Oliver McGowan Mandatory Training will create much fairer and more flexible treatment for those who express their needs differently, so that vulnerable adults, like all other citizens, can receive the healthcare they need.
---
If you have a story to share about your colleagues, the service you work for or the service users you support we would love to hear from you. Please contact our Communications Team via communications@creativesupport.co.uk