Well, what can we say? – By Carolyn McLean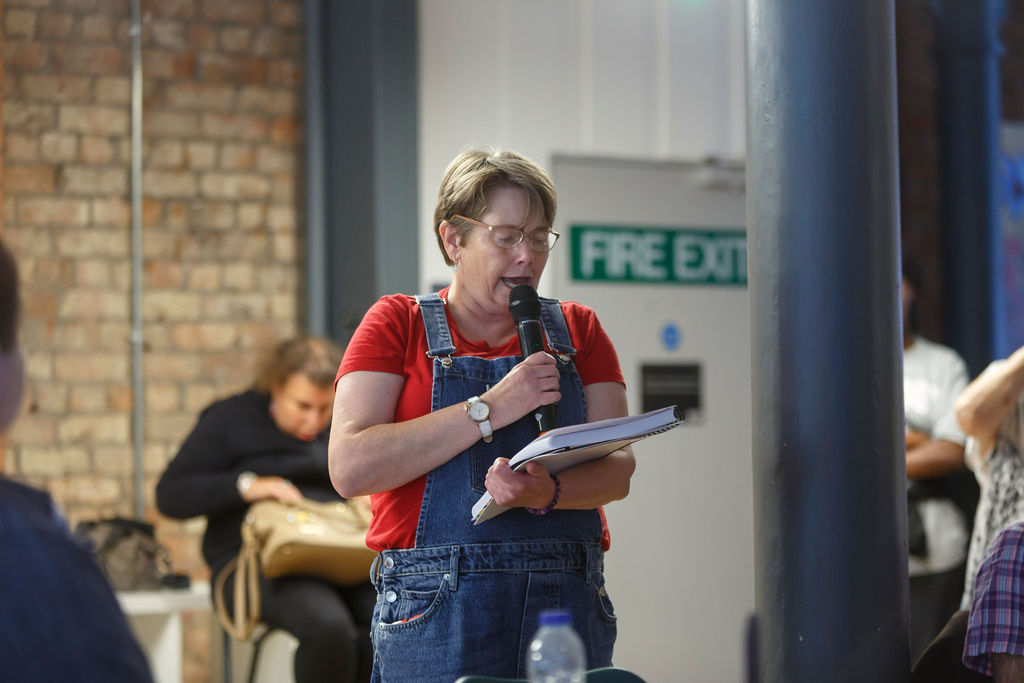 Creative Together member Carolyn McLean shared with us her writing piece, following the sad passing of Her Majesty Queen Elizabeth II. Although she hadn't originally prepared to peform, she was encouraged by her friends at the centre to share her words at The Big Event on the 10th September. We were all truly touched by Carolyn's piece, and it felt right to be able to honour our Queen at the event, which took place soon after the news. Carolyn is a very talented writer and regular member of Creative Together, and we thank her for sharing her talent with us.
---
Well, what can we say?
A woman as well as a Queen. So warm, graceful, dry humour, extremely caring to all the nations as well as her nearest and dearest.  What a true lady to all throughout the world, honest and passionate for everyone. Gave without any regrets, worked hard, spoke graciously and never gave up. Kept on until the end. Never complained, kept herself private in her 70 years reign. Gave and gave, thoughtful in all her duties, as well as her family. Strong hold of the family and nations. Respected everyone no matter the background. Well-respected by family and people. Queen had tears of joy as well as tears of sadness.
Such a powerful lady in all ways. The world will be a different place without Queen Elizabeth the II as she was influential and a fantastic role model to all. Dark days will be ahead without her presence on Earth.
May her spirit remain alive through her family as well as the people throughout the world. May angels surround her in heaven and surround all family of hers as well as her people throughout. There are many tears of sadness from family as well as nations. The nations are grieving but the Queen will remain in our hearts and minds of everyone who respected the Queen. May Queen Elizabeth the II rest in peace forever in our hearts and minds.
What can I say?
There are many words to describe the Queen. But there are no words to match Queen Elizabeth II.
HOW SPECIAL, SUCH A TRUE QUEEN AND PERSON SHE WAS. 
Queen Elizabeth II was magical to all children she met and her own children when they were young. Just as she was to her grandchildren and great-grandchildren and so on. Was against discrimination. Was for all family and people. A Queen as well as a person which we all forget sometimes. The Queen also was a human being and felt for family, late husband Prince Phillip. The country and all nations. A true saint has gone as well as being a Queen. The nations are mourning with her family.
Well what can I say? 
Peace upon the Earth, and the Heavens. Just what a peaceful Queen she was and gave everything.
PEACE UPON EARTH
MAY PEACE BE WITH HER
GOD REST QUEEN ELIZABETH II'S SOUL.
WHAT CAN I SAY?