Welcome to Black History Month!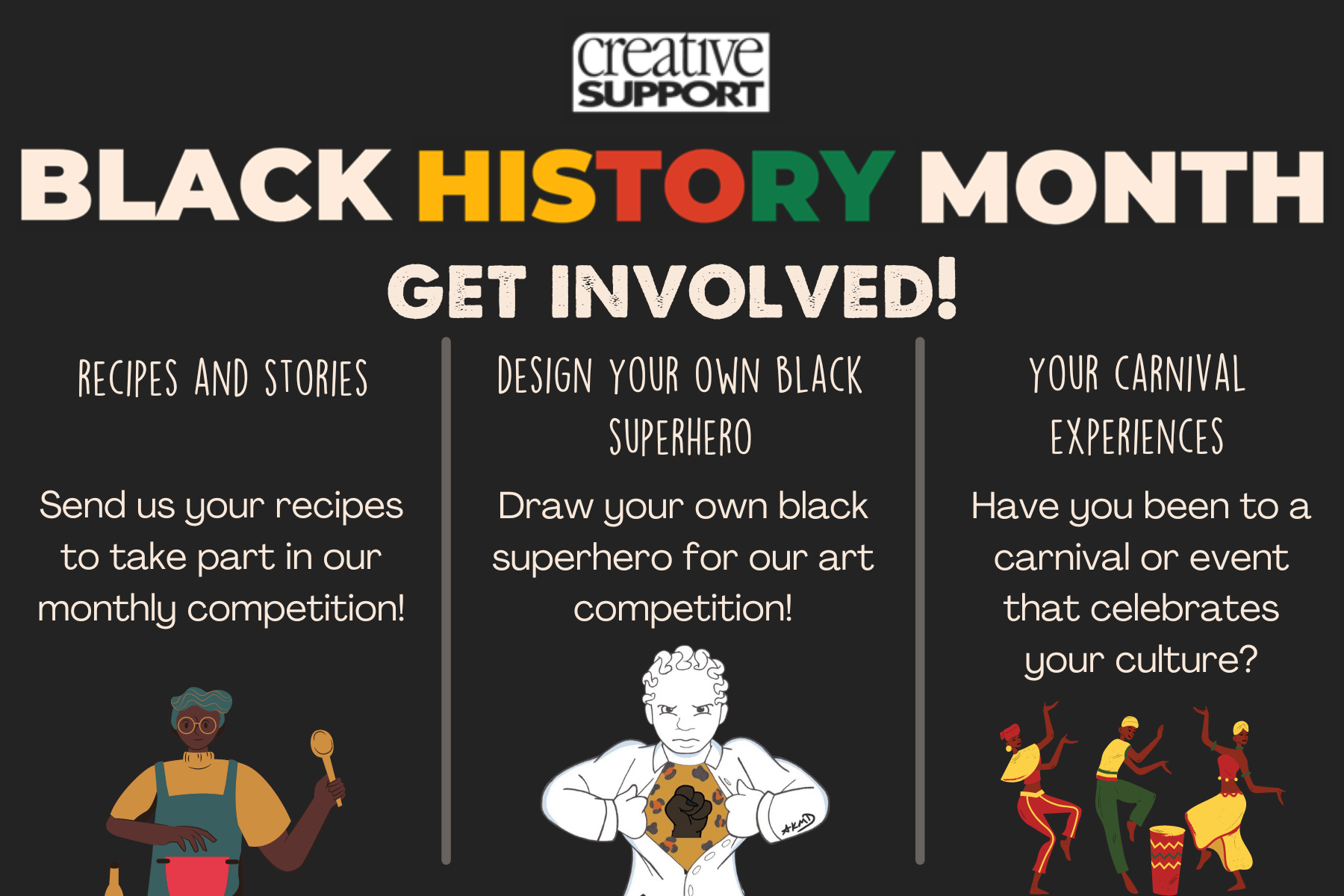 October marks Black History Month. and we have a whole host of ways you can get involved this year, including two fun new competitions. From superheroes to recipes, to carnivals and your favourite films and songs, we can't wait to hear from you! Send any entries or stories over to communications@creativesupport.co.uk.
---
Recipes & Stories 
Send us your best recipes for our cooking competition, which will run all year round. Each month we'll feature a winning recipe, where you can win a £20 voucher. It can be a main meal, dessert, or just a snack!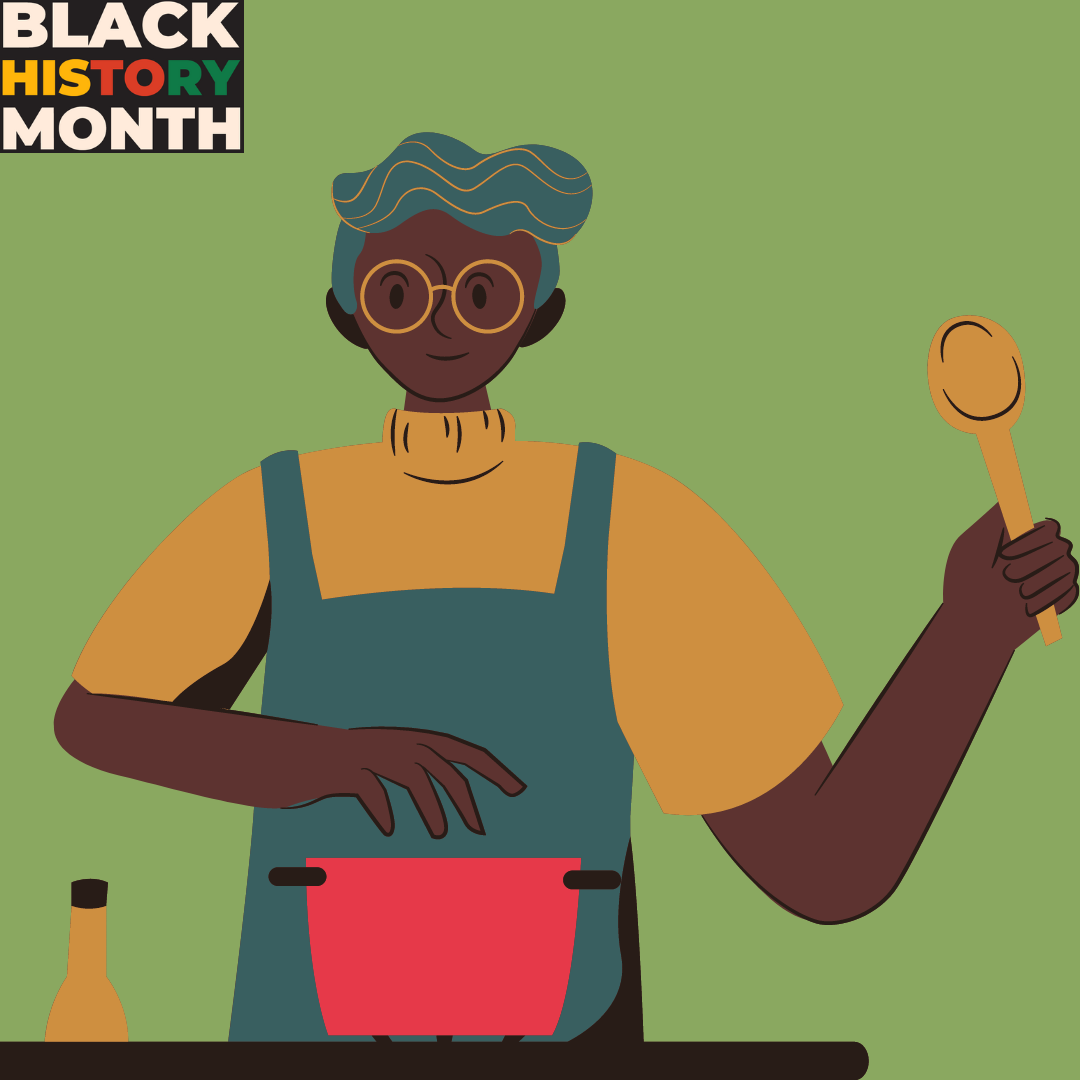 From North African stews, to plantain chips, to your best ackee & saltfish, we want to hear about your favourites. Don't worry if cooking isn't your strength though, you can submit a meal from your family or someone close to you.
To get things started, we'll be having a very special cook-along hosted at Creative Together on the 27th October, where one of your entries will be made live for everyone to enjoy! At the end of the year we're hoping to bring all of the recipes and stories together into a special recipe book.
Design your own Black superhero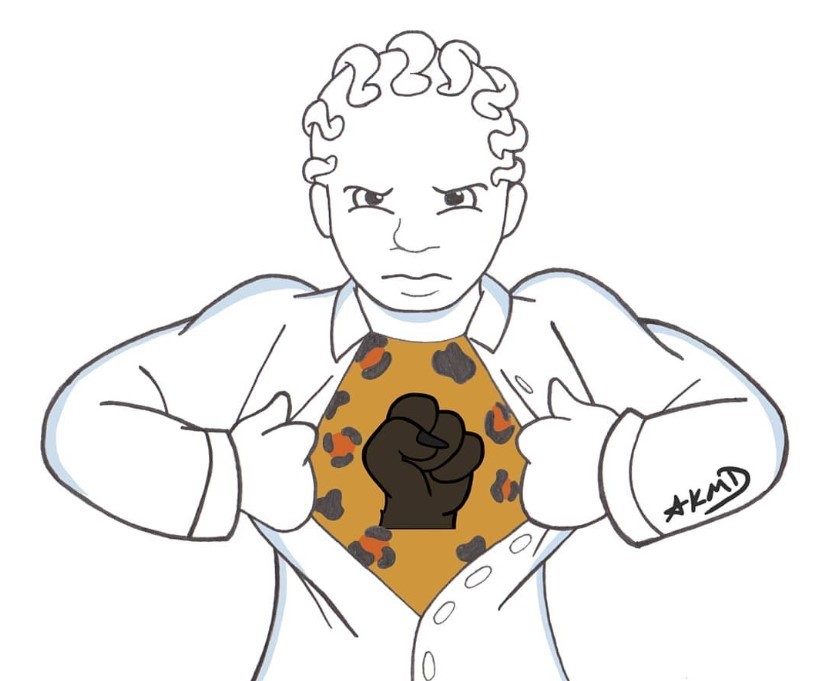 We will also be hosting a 'design your own Black superhero' competition, where you can submit designs of a Black superhero inspired by African/Caribbean heritage or animal symbolism. If you prefer, you can download our templates!
To get your inspiration flowing, you can take part in our very special Zoom workshop on Thursday 13th October at 2pm with artist and designer Ash. To sign up to the Zoom, please email communications@creativesupport.co.uk.
---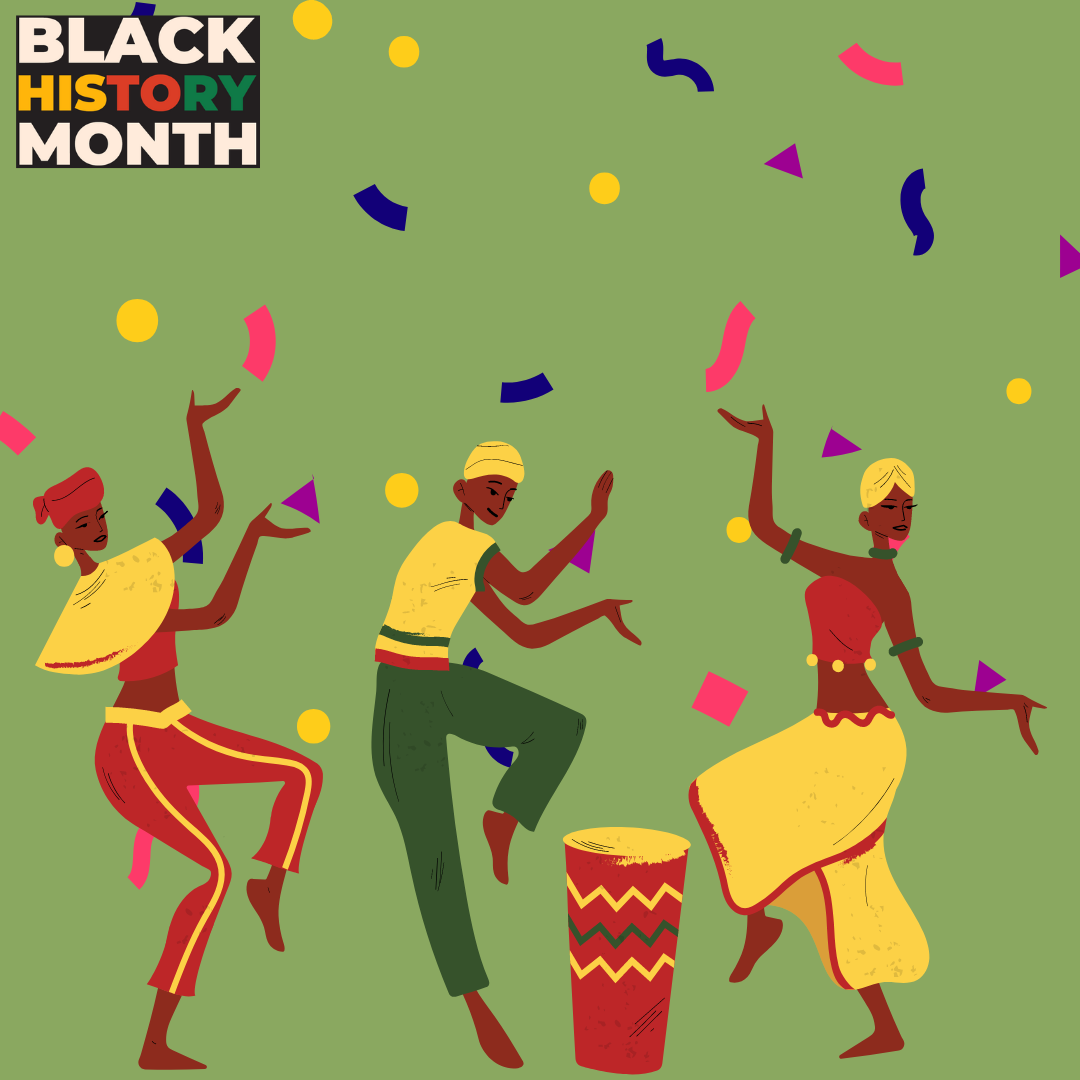 Your carnival experiences
Have you been to a carnival or event that celebrates your heritage and culture? Maybe you went as a child, or for the first time recently, and we'd love to hear about it! If you would like to chat about your experience, please get in touch at communications@creativesupport.co.uk and share with us your stories and photos.
---
Films and songs
We'll also be asking for you to share with us your favourite Black musical artists, TV shows, songs and films. Let us know your top picks and we'll share these later in the month.
---
Please send your submissions or stories to communications@creativesupport.co.uk. We can't wait to have you involved in this year's Black History Month. If you're celebrating at your service, please send us your photos and we'll share on our social media. If there's anything else you'd like to see, please get in touch!