Twenty Voices in 2020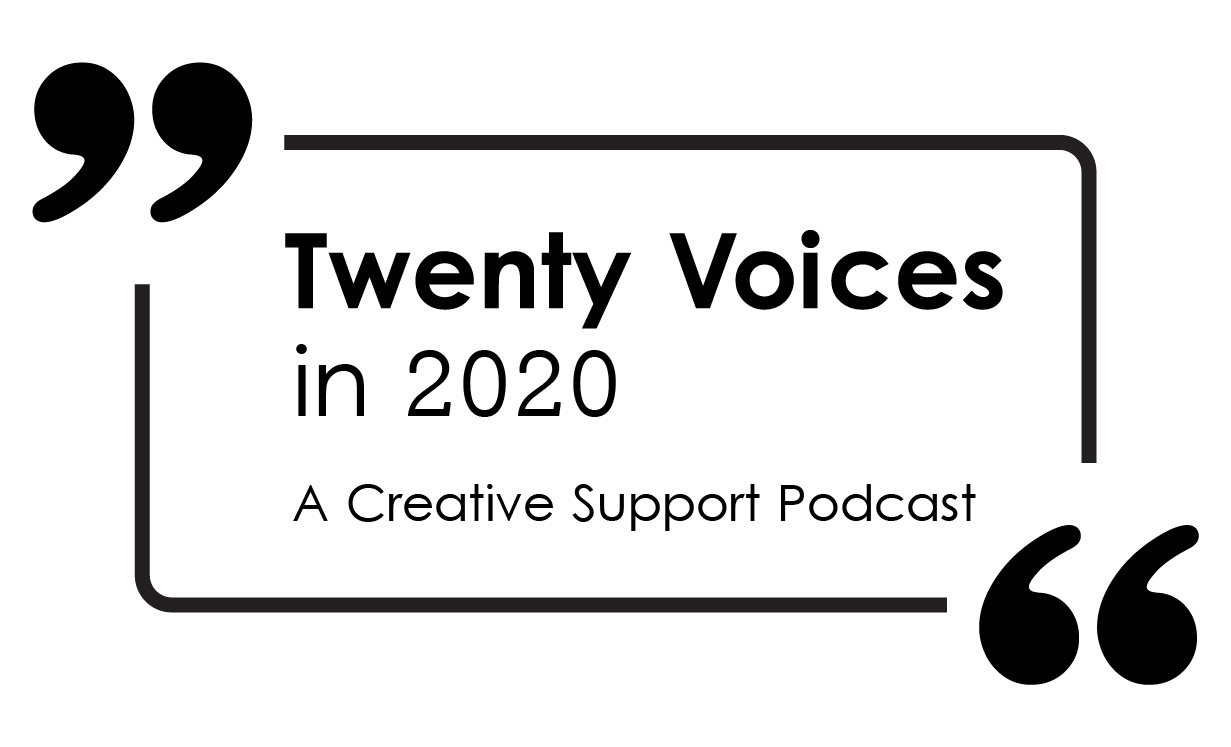 Throughout the year Creative Support is producing a series of podcasts called Twenty Voices in 2020
We hope to reflect the range of our services and the diversity of our organisation through the voices of our staff, those we support, their friends and families.
---
PODCAST video #1
Andy's Holiday
Here, support worker Paul Cole from Grimsby talks about Andy's holiday. Andy has an acquired brain injury and was using a wheelchair at the time. As the accommodation had no specialist bed or hoist, Paul drove Andy from Grimsby to Skegness and back each day.
---
PODCAST video #2
Caistor Road Cruise
Four men who live in one of our supported living services in Grimsby are finalising their holiday plans with the help of support worker Paul Cole and manager Fran Pearson. The four all have an acquired brain injury and live in supported housing. Fran starts by explaining how they decided to go on a cruise.
---
PODCAST video #3
My teenage years in a gang
In this interview, Sally Wheatman talks to Daniel, who has written a screenplay about his teenage years in a gang. He starts by telling her about the aftermath of being shot at the age of 14.
---
PODCAST video #4
Mental Health First Aid Instructor
Leigh Fielding, Quality Enhancement Lead, trained with MHFA England over a period of three months to complete the qualification, which is accredited by MHFA England and Royal Society for Public Health. She is now training staff throughout Creative Support to become Mental Health First Aiders and says the course equips people with the knowledge they need to understand and support their colleagues.
---