The History of Black History Month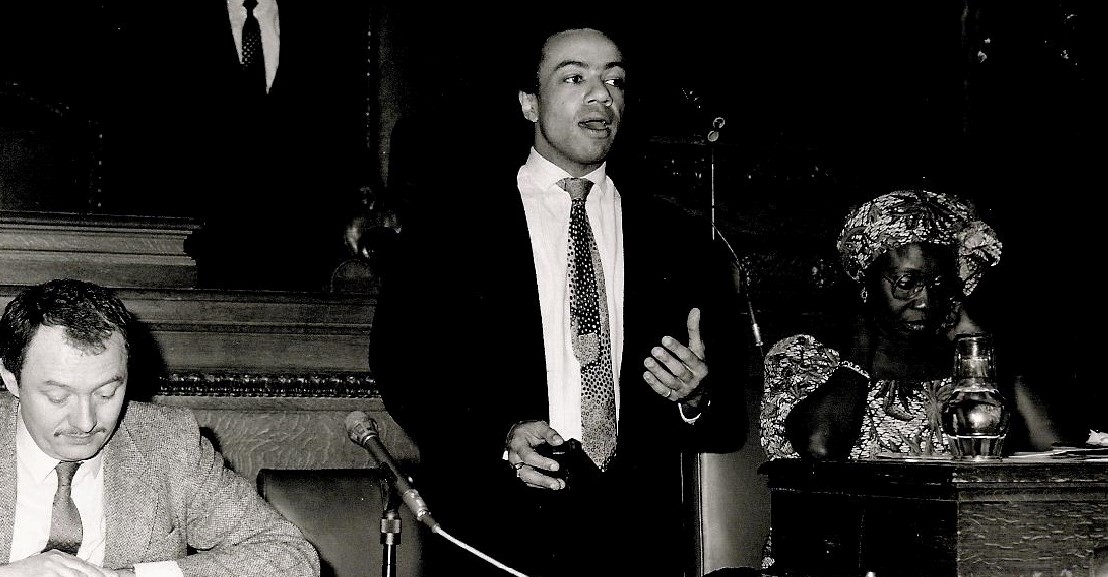 Every October marks Black History Month in the UK, but do you know how it all began?
Nowadays, Black History Month is a widely celebrated and acknowledged time of the year where people come together to recognise and appreciate Black people's contributions to society. In the UK, Black History Month encourages people to learn more about Britain's colonial history, which is often not taught in school.
Origins in the United States
Black History Month predates the UK's celebration however, and originated in the United States. The first official Black History Month took place from 2nd January to 28th February 1970, but it has an even earlier history than this. In 1926, academic and historian Dr Carter G. Woodson and the Association for the Study of African American Life and History (which Dr Woodson founded) created 'Negro History Week'. Many consider this the first version of Black History Month- it created a ripple effect leading to the official Black History Month as we know it today.
You'll also notice that while Black History Month is celebrated in October in the UK, it's celebrated in February in the United States. In America, they chose February because Dr Woodson and ASAALH wanted to mark the birthdays of former President Abraham Lincoln, and incredible abolitionist and writer Frederick Douglass who both made huge contributions to Black liberation and equality during their lifetimes.
Dr. Woodson explained the importance of celebrating Black history, and said that "if race has no history, if it has no worthwhile tradition, it becomes a negligible factor in the thought of the world, and it stands in danger of being exterminated."
Dr. Woodson felt that at least one week would help raise awareness and help for the movement to become an annual celebration. After the first celebration, Woodson and the ASALH wanted to focus on encourage teaching about Black Americans in public schools. They created a curriculum with lots of resources and shared them around schools. The departments of education in North Carolina, Delaware, and West Virginia and the city school administrations in Baltimore and Washington D.C. took part in the yearly celebrations. Dr. Woodson noted that predominantly white schools who had adopted their curriculum had better race relations than those who hadn't.
Dr. Woodson worked tirelessly to share the campaign and educate people on Black history and its importance. In the 1940s, he frequently worked at universities in West Virginia which led to the state's residents celebrating 'Negro History Month', and the ASALH forming branches across the states.
The first Black History Month
Following Dr. Woodson's death in 1950, people continued to celebrate and learn about Black history and people fought for better rights for Black people. Black college students pushed for further education on Black History, with one university in particular leading the charge.
Black History Month in the more modern sense of what we know now was first proposed in February 1969 by Black academics and the Black United Students, a student organisation at Kent State University. Over the following six years, Black History Month spread across the United States and was being celebrated in universities, community centres, and centres of Black culture.
In 1976, then President Gerald Ford officially recognised Black History Month during the United States Bicentennial celebration, which observed and paid tribute to the historical events that led to the United States becoming an independent republic. In his speech, President Ford encouraged Americans to "seize the opportunity to honour the too-often neglected accomplishments of Black Americans in every area of the endeavour throughout our history."
Celebrations in the UK
Black History Month in the UK was first officially celebrated 11 years later in 1987, which coincided with the 150th anniversary of Caribbean emancipation of slavery and the 25th anniversary of the Organisation of African Unity. Ghanian analyst and activist Akyaaba Addai-Sebo played a huge role in organising the UK's first Black History Month. Addai-Sebo came to the UK in 1984 when he sought refuge from political persecution during the regime of Jerry John Rawlings. He said leaving Ghana during that time meant he was "therefore absorbed in community activism right on my arrival."
In an interview with the UK Black History Month organisation in 2017, Addai-Sebo said: "I was stirred up in the mid 1980s by the identity crisis that Black children faced. A crisis of identity faced us squarely despite the Race Awareness campaigns of the Greater London Council and the Inner London Education Authority. More had to be done and so I conceived an annual celebration of the contributions of Africa, Africans, and people of African descent to world civilisation."
Addai-Sebo said that they settled on October rather than February for the UK Black History Month so that "children were fresh after the long summer vacation and had less to worry about exams and tests, and the camaraderie was stronger as they shared experiences. […] Self-pride is the catalyst for achievement and there is no greater 'truth' than knowing yourself."
Black History Month has been celebrated across the UK ever since, with more and more people celebrating each year. It is an important time of the year where we can spend time learning more about the contributions of Black, African, and Caribbean people so we can better appreciate and understand each other. Celebrating Black History Month doesn't only have to be in October either- taking the opportunity to learn more about Black history throughout the year and listening to our Black colleagues, service users, friends, and family is so important and will go some way to making society a more equal and appreciative place.
Further reading
If you would like to read more about anything included in this article, please click on the links below:
New York Times- Interactive history of Black History Month in the US
Black History Month- Interview with Akyaaba Addai Sebo
BBC- What is Black History Month and why does it matter?
The Guardian- Articles related to Black History Month