Take part in our Storytelling Month this March!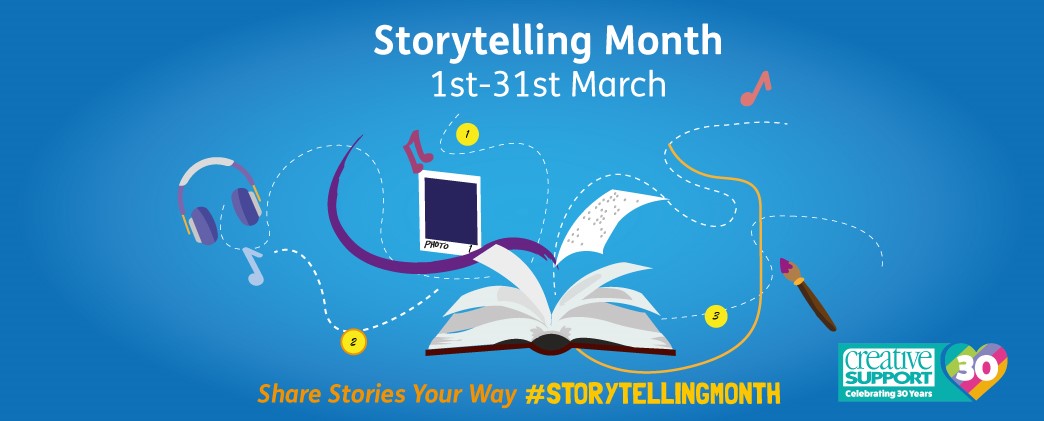 March is our Storytelling Month! We'd love as many people as possible to get involved to help make this a really magical, interactive month.
We want to help everyone tell their story – in their own way. Do you have a knack for writing stories or poems? Do you like to create comics, artwork, photography, or take part in physical storytelling with items? Then we'd love to have you take part and share your stories.
We will spend the month of March helping you get into the magic of storytelling, and will share as many of your stories as possible! If you have a story you've already created that you would like to share with us this month, please get in touch via communications@creativesupport.co.uk
To help give you some inspiration, we'll be holding weekly Zoom activity sessions where you can join us to create stories of your own! To register your interest, please email the Communications team communications@creativesupport.co.uk
Check out our Storytelling Activity Timetable
Date

Time
Topic
Zoom Session 

Thurs
3rd March

 2pm

What does 30 years of
Creative Support mean to you?

In this session you'll create your very own comic with Sally! You can print out a template here and have fun telling your story through pictures.

Thurs 10th March

 11am

International Women's Day (8th March)
Live session from Creative Together!

Have a go at writing your own poem to celebrate International Women's Day with Chloe!

Thurs 17th March

 2pm

    Global Recycling Day (18th March)

Lydia and Ben will be leading a session on telling a story without words through reusing pictures and items you have around the house.

Thurs 24th March
11am
Your Story
Live session from Creative Together!

This session is all about telling your story- everyone's is different! Jess and Lydia will help you to tell your story in your own way.
You can also take part in our Storytelling Challenge! Let us know about 5 storytelling activities you've taken part in and you will be entered into a prize draw to win one of 6 x £10 book tokens! These activities could include reading a book, creating a story, or taking part in one of our zoom sessions! Send any evidence of your activity over to communications@creativesupport.co.uk.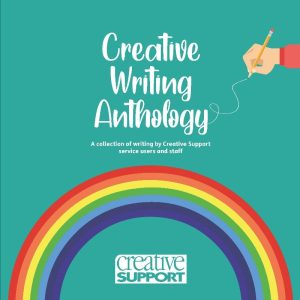 We'll also be hearing from our Creative Writing Anthology contributors, who will be sharing their written work as well as some story writing tips! We also want to hear about your favourite storytellers, authors and books, so let us know either on the email above or through our socials.
Along with this, we'll be sharing weekly articles on different ways of storytelling. By sharing information on topics such as Braille, audiobooks, BSL and Makaton, we want to emphasise accessibility for all as stories are for all of us, not just some of us.