Recognising achievements in our Service User Awards
The monthly Service User Awards recognise the amazing achievements of the people we support across the country. Nominations can be sent in by staff members, volunteers, other service users and family members for achievements in three categories: community champion, personal development and healthy you, healthy living. The winners of these awards are decided by a panel of service users, the panel is hosted at a different location every month. This ensures that every region has the chance to be involved in the awards, either as a panel member or a nominee, and can learn about the achievements of people in their Creative Support community across the country.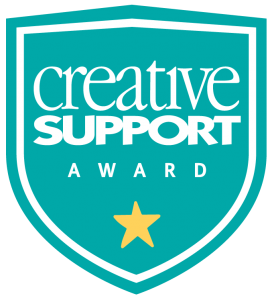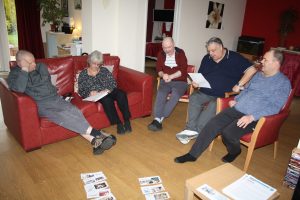 Categories: 
Community Champion: Service users who have made a positive difference in their local community, or to other people
Personal Development: Service users who have made positive changes to their own lives.
Healthy Living: Service users who have made positive changes to their health and wellbeing, or have made "green" changes that benefit the environment.
Prizes: 
1 x Top Prize winner: £20 of Love-to-Shop vouchers, a badge and a certificate
6 x Runner Up Prize winners: £10 Love-to-Shop voucher, a badge and a certificate
All other nominees: Badge and a certificate
The judging panel carefully considers each nomination, with support from staff only to read and understand the nomination. They decide on one top prize winner and six runners up, with all other nominees being awarded certificates for their achievements. The panel always prompts some really interesting conversations about values, achievements and how we can all help each other. At the last panel, judges read about brilliant achievements from people such as Michael, who was nominated for championing an allotment project at his service, Dillian, who performed his poetry at the Celebration Gala in Manchester, and Gabrielle who gives her time to volunteer at the Cats Protection.
The results from the panel are written up into a newsletter that is sent to all services and head office staff, and the winners, runners up, and certificate winners are sent a copy in the post along with their certificates and prizes.
All nominations should be emailed to: serviceuser.awards@creativesupport.co.uk
If you would like more information, to request a nomination form or if you would like to host a panel at your service, please email: serviceuser.awards@creativesupport.co.uk