Safety First September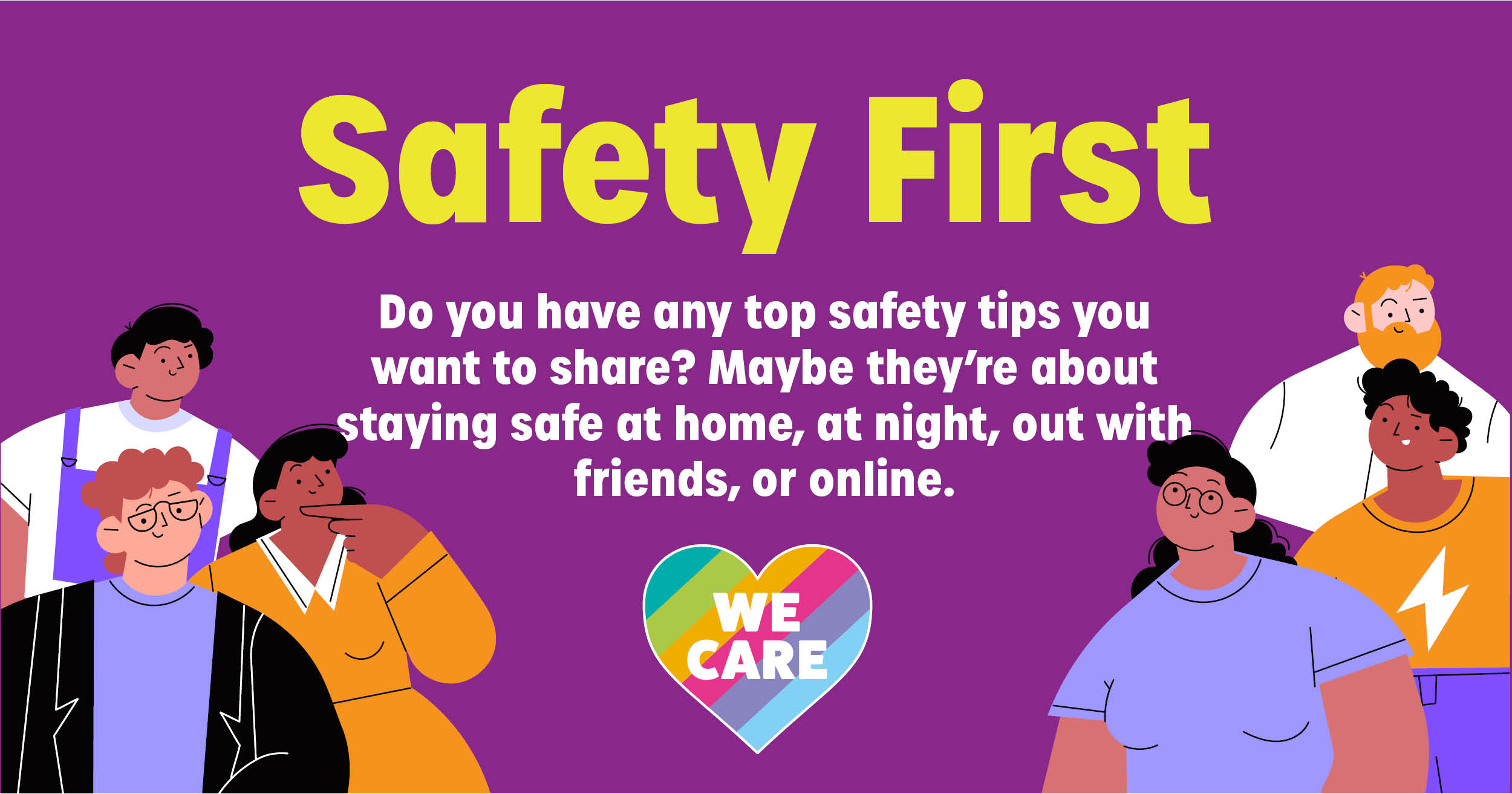 In September our theme is 'Safety First', and we'll be sharing key tips about online safety, personal safety and more to help you look after yourself and your loved ones in your community.
---
'Community Connections' this year has been all about making meaningful connections, trying new things and understanding your community. It's always really important to remember your safety and how to best protect yourself when out and about.
Do you have any top safety tips you want to share? Maybe they're about staying safe at home, at night, out with friends, or online? Get in touch at communications@creativesupport.co.uk.
Don't worry, Festival Fiesta season isn't quite over yet, as we have a number of exciting Fiestas happening in September. Keep an eye out for the photos on our social media and website!
Make sure to use your Journal to fill in the activities and learn more about this month. Download the Journal here, or request physical copies from marketing@creativesupport.co.uk.
Send us your completed pages to communications@creativesupport.co.uk for the chance to win a £10 Love2Shop voucher!
Check out our 'Staying Safe Online' booklet here for our top tips on staying safe on the internet, including tips on avoiding online scams and protecting your privacy.