Safeguarding Week; Financial Checks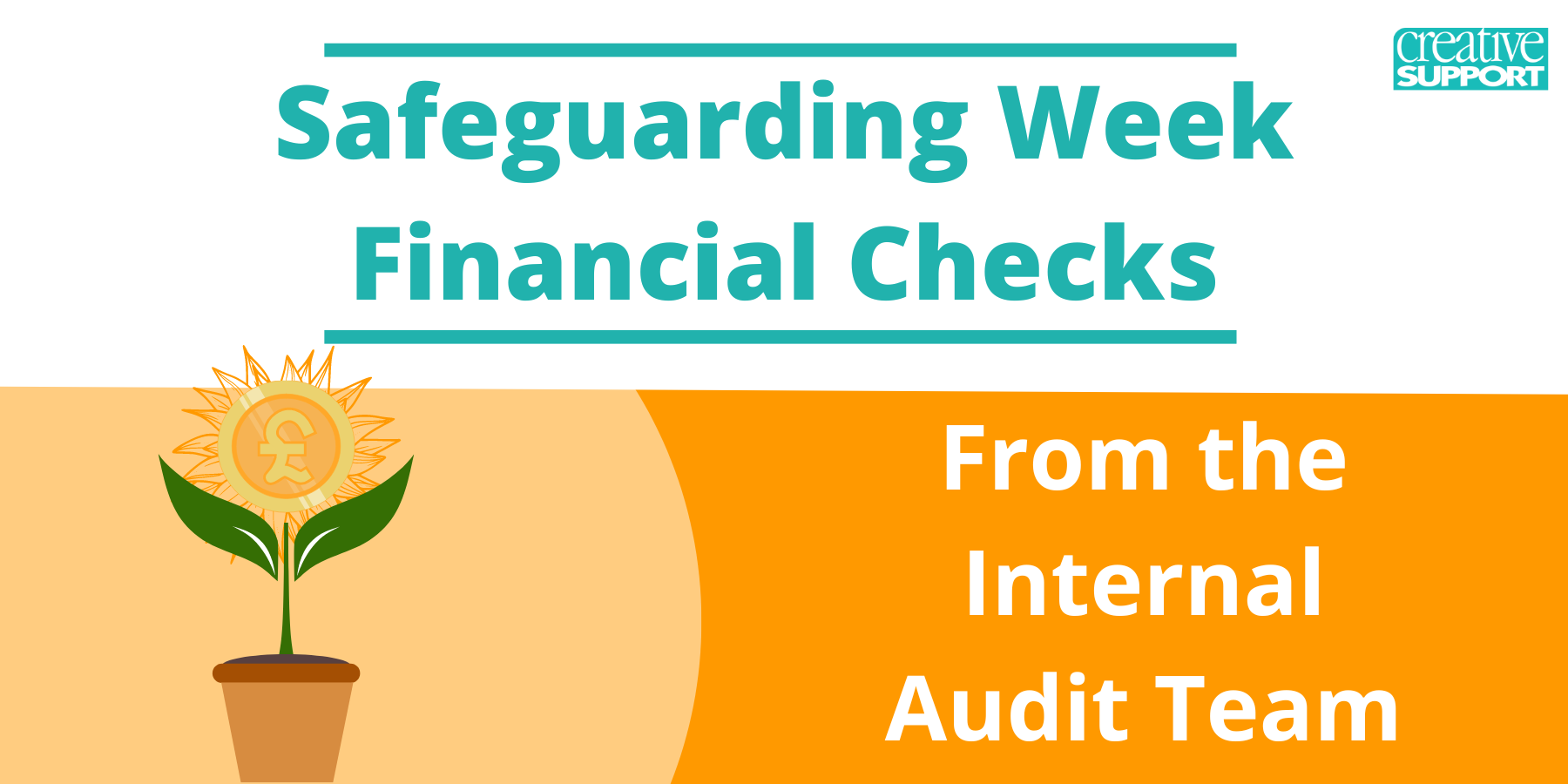 Our Internal Audits team have shared information on the importance of financial checks and helping the people we support to manage their finances.
---
For the people we support, remember that looking after your financial health is like looking after your mental and physical health- doing little things regularly can make a big difference. Remember to:
Keep a budget plan to make sure that you can afford all of your essentials.
Keep your pin in a secret place and check your bank statements weekly.
Ask for extra help and support if you need it.
"It is a huge responsibility to manage someone's finances on their behalf and it should be treated with the utmost respect and accountability. As such, conducting a balance check at least once a day and following up on any discrepancies is essential to safeguard your service users from potential fraud and abuse, and to fulfil your duties and responsibilities as their support worker," – Hazel, team leader of Internal Audits.
For staff, it's important to do weekly balance checks to ensure the people you support are not being subjected to financial abuse or fraud. If you find a discrepancy on your sheet, make sure to:
Check the totals in and out
Check each line on the page
Check the receipts
Check that no anomalies have been recorded in the comments box
Report the issue to your manager or senior
Balance checks should be completed at least once a day in addition to counting the fund. Page totals must be completed by the same member of staff who completes the final transaction and must be completed at the bottom of every page.
If money is missing, you need to alert your senior and complete an incident report. Please ensure that you provide as much detail as possible to enable the Internal Audits team to conduct the relevant follow-up.