Prom Night in Blackburn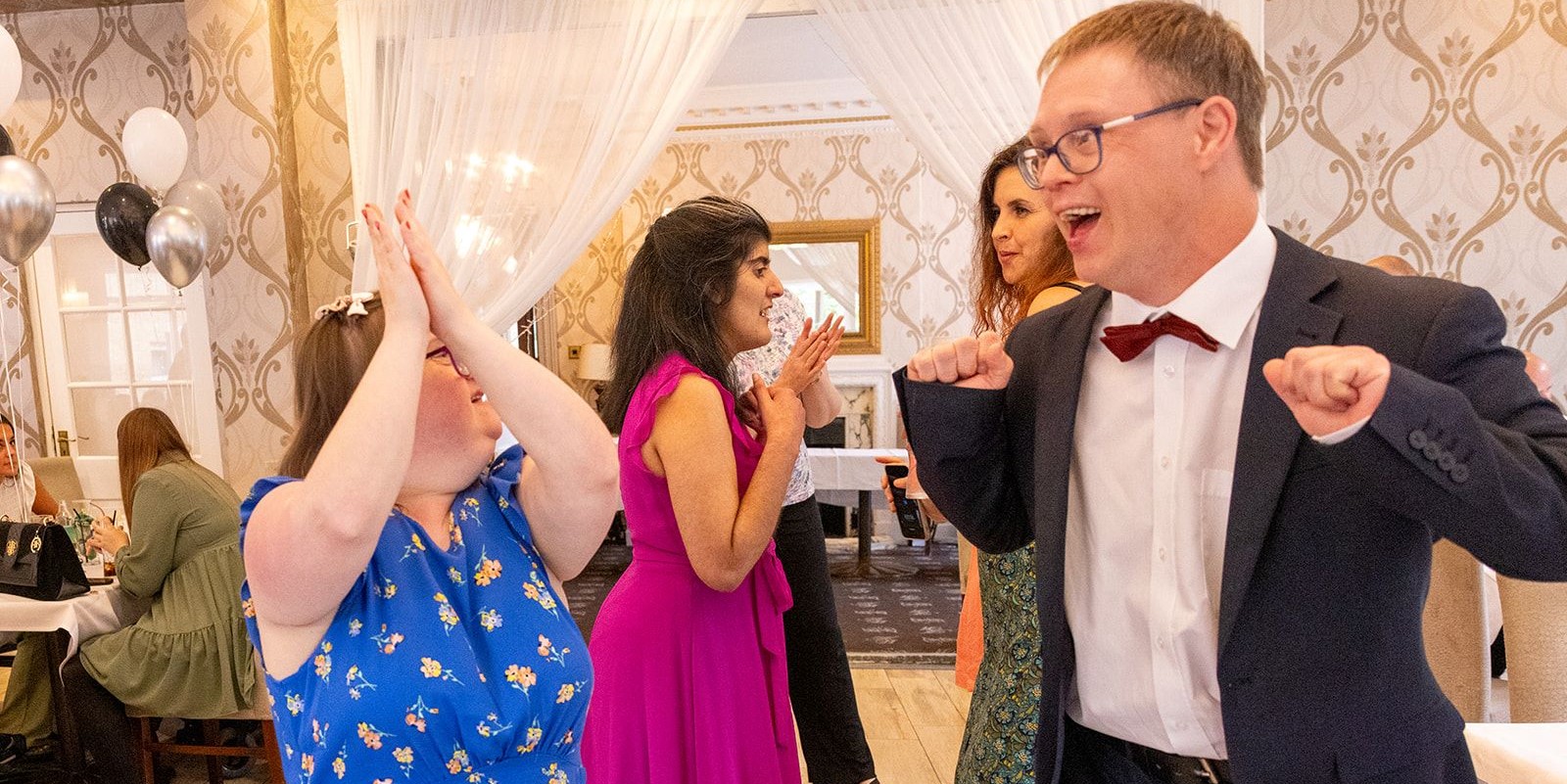 Blackburn had their incredible Prom-themed Festival Fiesta last week, with over 11 services coming together to celebrate! They received the 'Grand Fiesta' funding from our grant programme to throw an incredible night to remember.
---
Taking place in the splendid 4-star Astley Bank Hotel, around 75 service users, staff and family members walked the red carpet into the venue, with everyone dressed in their absolute best.
"Many people have their prom, so why can't we too?" said Charlie, who organised the show-stopping event. "We told the hotel about the idea of our event and what we're trying to do, and they kindly gave us the room for free."
"Our committee plans events regularly, so we've done sports days, summer balls, Christmas parties. I always say don't judge people on their disabilities, judge them on their abilities."
It wasn't long until the delicious buffet was served, with finger sandwiches, vol-au-vents and canapés- how fancy! A buffet isn't complete without dessert, and everyone tucked in to decadent chocolate sponge and fruity scones.
After everyone was well-fed, the DJ got everyone up on to the dance floor for a boogie. William, one of the service users, was so excited to get up and dance to S-Club 7 (as we would be too!) "I love S-Club 7, I've seen them three times in concert and I'm going again in October," he said. Don't stop moving William!
In true Prom-style, everyone had the chance to vote for their King and Queen of the evening using a ballot box. Congratulations to the King and Queen who looked stunning in their crowns!
It was such a wonderful evening, and everyone ended the night with a group photo to make the memory last forever.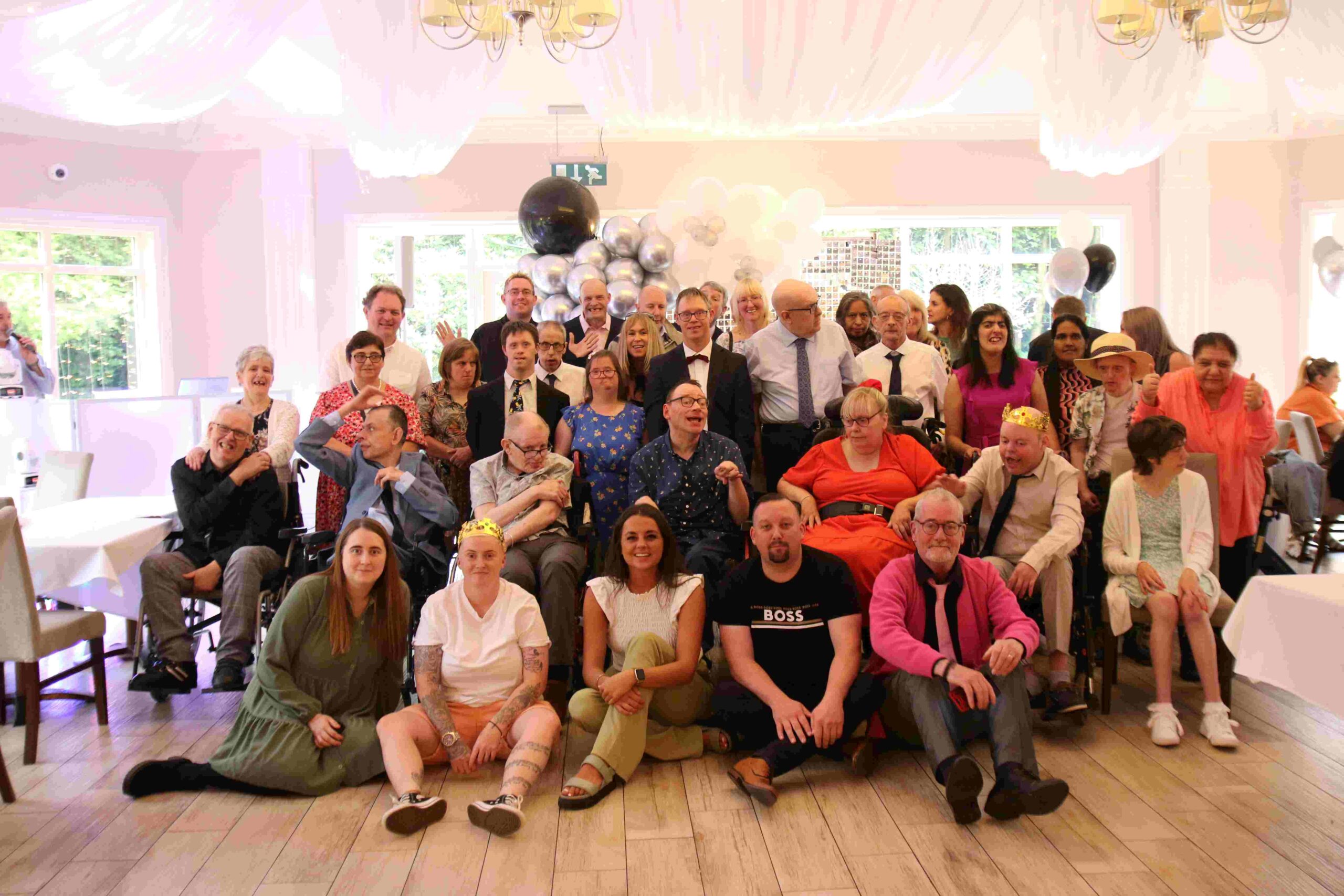 Thank you to Karen Nash for her wonderful photography of the night. Check out the photo gallery below: