Our Gardening Grants are now open!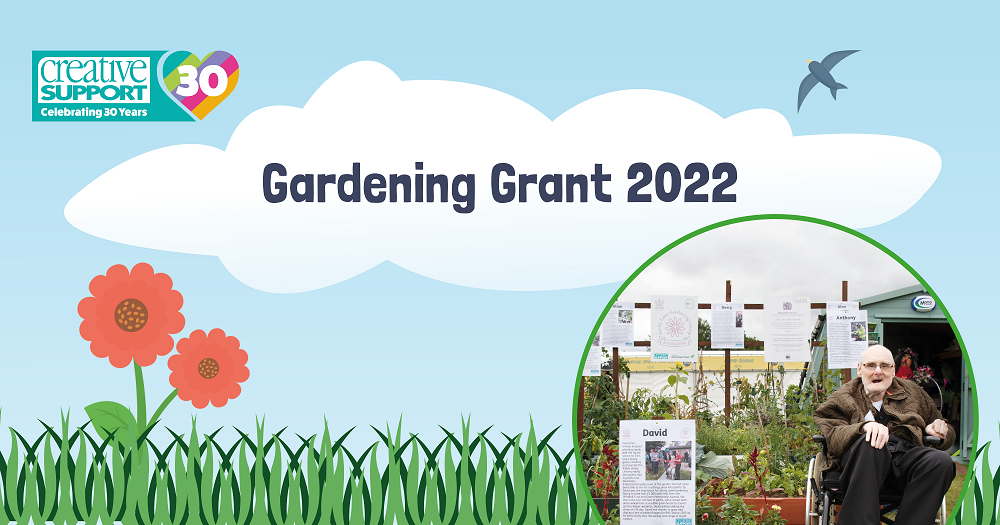 Back by popular demand, we are providing grants of £30 to £100 per garden project!
Gardening is a great way to get outdoors and improve your wellbeing, and we know many of our service users are already growing their own vegetables, flowers and enjoying sensory activities in their outdoor spaces.
We will also be running a competition in August/September to see who has made the biggest progress in their garden this year, so stay tuned!
Display our poster in your service and start planning your garden makeover!
---
How to Apply
Please discuss your gardening plans with everyone who wants to get involved before applying.
If service users have different gardening projects they may apply individually, or if your service is working on one big project, please apply altogether.
Fill out our application form with your finished ideas before 5pm on Friday 13th May and we'll be in touch.
You can apply using our online form, or you can download a form to send it to internal.grants@creativesupport.co.uk
---
Application Tips!
To write the best application follow these tips:
Include as much detail as possible
Co-produce your application with the service user, or better still, support them to write their own!
Work with local organisations to co-produce your activities with your community
Get your application in before 5pm Friday 13th May – it sounds obvious but we always receive applications after our deadlines, so double check before you write it down!