DJs for the Day!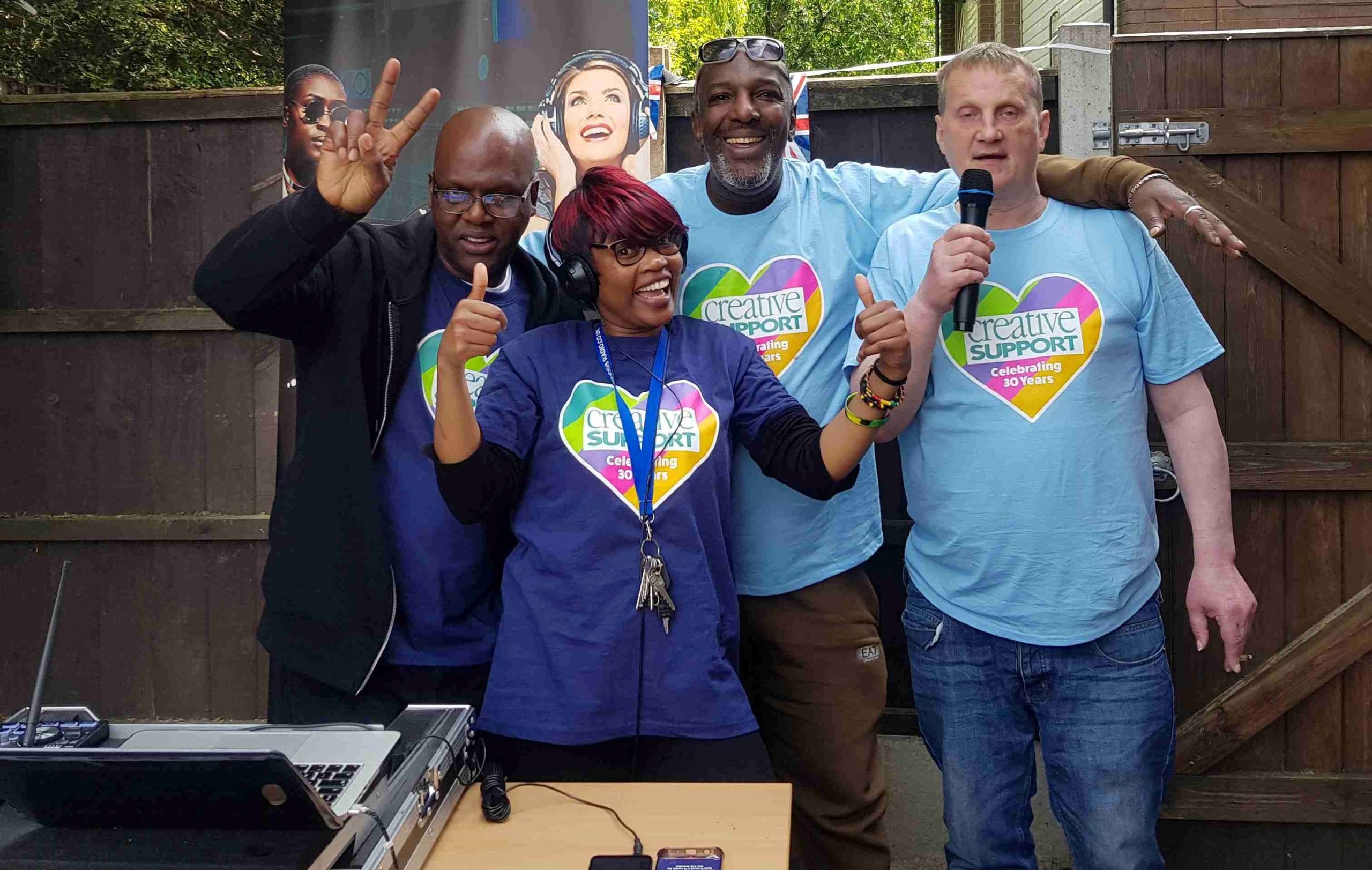 Ormrod Court in Bury applied for our celebration grant, and used it to throw a fantastic party in honour of our 30th anniversary. They were entertained by Cecil G, the 'Vybz Master CEO' of Moods Radio Station, who brought along his mic and stereo so everyone could have a go at being DJs for the day. We chatted with the staff and tenants, as well as Cecil G himself, who told us why the day meant so much to them.
"It was a beautiful day, with a lot of sun, food, cheer, laughter, dancing, singing and celebrating!" said Eve, Support Worker.
"It was a really good atmosphere, and people came along who don't usually mingle," said Amanda, Support Worker. "Everyone came and had their picture taken, it was a really good day!"
"It was a really nice day and everyone was singing on karaoke." said Aaron, a tenant.
Mark is a tenant at the service, and talked to us about how important music is in his life, and how much he enjoyed having Cecil. "The party was absolutely marvellous!" he said. "I had a go on the mic and trying to help everyone learn freestyle. When I was younger I used to DJ, and I called myself DJ Marvellous. I'm still involved with music now, I write and record my own songs."
Cecil was a huge hit, and his decks got everyone smiling and dancing, "It was great to see the guys come out of their shells," said Cecil. A lot of them don't get involved as much as they're quite shy, but they ended up rapping on the microphone! One person doesn't usually like talking, and at the end he was asking for pictures with everyone."
"Another person has quite bad anxiety, and once he came on the mic we couldn't get him off! At the end he came up and thanked me."
Cecil G set up Moods Radio two years ago during the pandemic. "I started it on my own, and now we have 32 DJs and over 25,000 listeners!" he said. "I started it to help people through COVID. We have a lot of service users who come DJ for us, it's like a community. Music is a great engager."
Following the celebrations, staff used the leftover grant money to surprise the tenants with framed photos from the party to keep their cheerful memories. "They were overwhelmed by the gesture, as they have always wanted a picture framed!" said Eve.