New Year New Career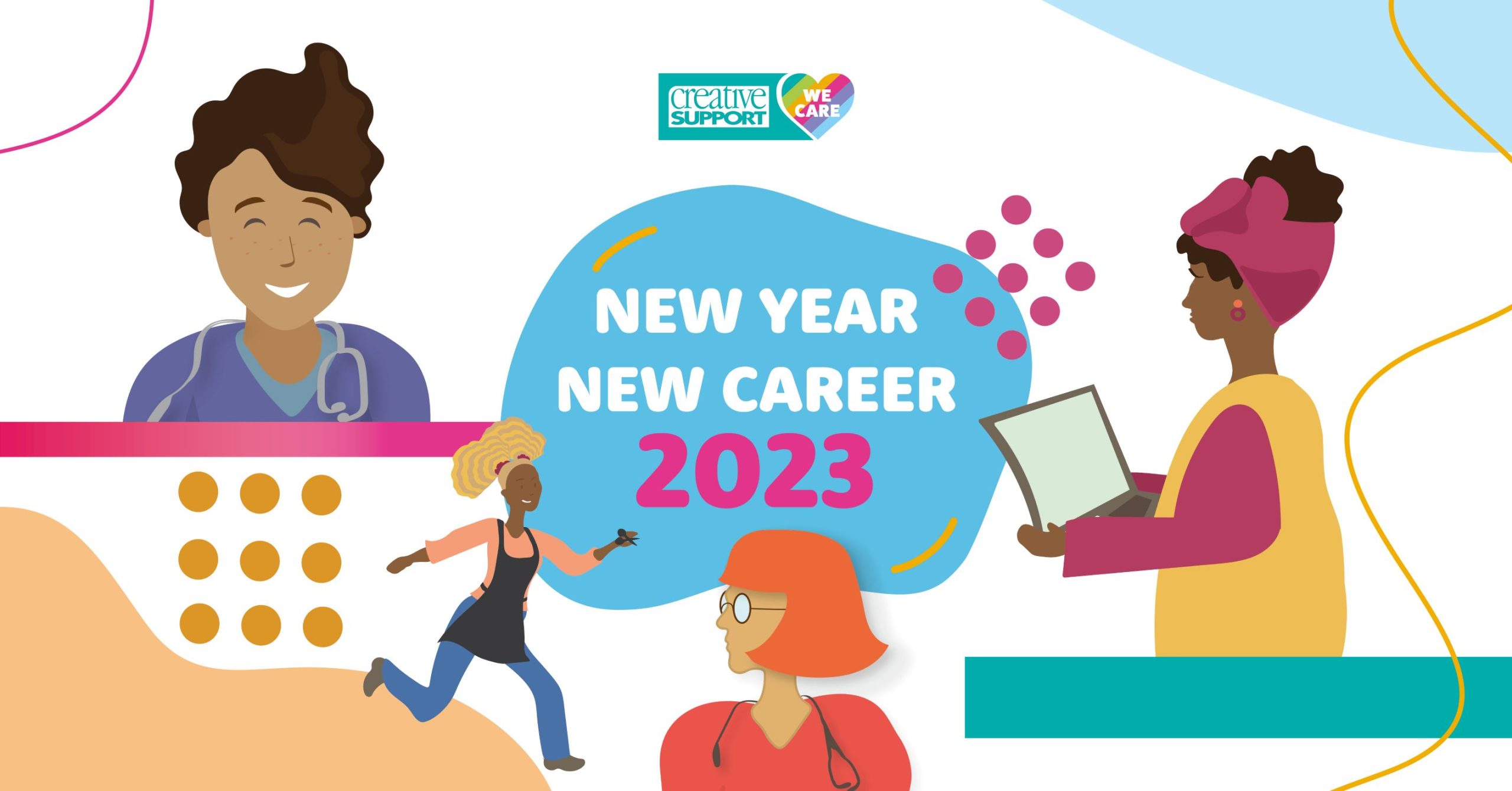 New Year, New Career! Why not consider a change, and switch to a rewarding career in care? As we bring in 2023, we've chatted to some of our staff about their journeys into the care sector. From dinner ladies, to beauticians, to chefs, no matter how different their industries seemed, they were all able to hone their previous skills and compassions to make a difference to the thousands of people we support. Read their stories below!
---
Jane NYNC
Jane in Tyne and Wear has had a wide-ranging career journey, from IT in the Civil Service to teaching, to becoming a Project Manager at Creative Support. She spoke to us about learning as you go, appreciating the little things, and using skills in surprising places. Without further ado, here's Jane!
Could you tell us about your path to Creative Support?
I've had a long career with lots of varied jobs, including working in the Civil Service for two decades! I decided to change careers and train to be a primary school teacher, where I ended up teaching children with additional needs. I really loved this as I have an autistic daughter, and used my perspective as a parent to create interesting lesson plans. I worked in education for almost a decade until I felt like I needed a change. I was getting too old to spend my evenings and weekends doing paperwork and admin, and wanted to have more of a work/life separation!
I wanted to do something meaningful with more flexibility. I was looking for Project Management work when I saw the Project Manager role with Creative Support, so I applied and started last summer.
What made you want to join the charity and care sector?
Although I fell into teaching, working with children with learning disabilities was such a joy, and I found myself realising that I actually quite like this! When I saw this opportunity and read through the job, I thought I could do this and get my life back while making a difference.
Have you used the skills you developed in your previous roles whilst working here?
I've definitely brought my experience as an educator along. I've introduced lots of activity afternoons that are tailored to the people we support. They really like doing crafts so we do lots of creative things, and thanks to working as a supply teacher I've also developed my ability to think on my feet and create activities on the fly.  Last week we made musical instruments with household items! We've also introduced music and media afternoons too, which I've set up on the TV and linked to different devices thanks to my previous IT knowledge.
What's the best part of your job now?
There are a couple of things. The first, which sounds a bit silly, is that I don't have to get up at the crack of dawn anymore! I feel much less stressed, and get to spend more time at home without doing admin. The second is that I really enjoy helping people. I support my team, take away problems from their plate, and work with wonderful service users. I'm going to see Elvis with someone we support at the end of March too, and feel honoured to have been asked! You don't get to do things like this in any other job. It gives me a lot of mental wellbeing working in this sector.
What advice would you give to someone thinking of working in the care and support sector?
I don't think you have to have experience in the sector, you just have to care. I think it's more innate to care, it's not something that's taught. If you're a kind and thoughtful person, with good communication and the willing to learn new skills, it's a role people can definitely learn while on the job.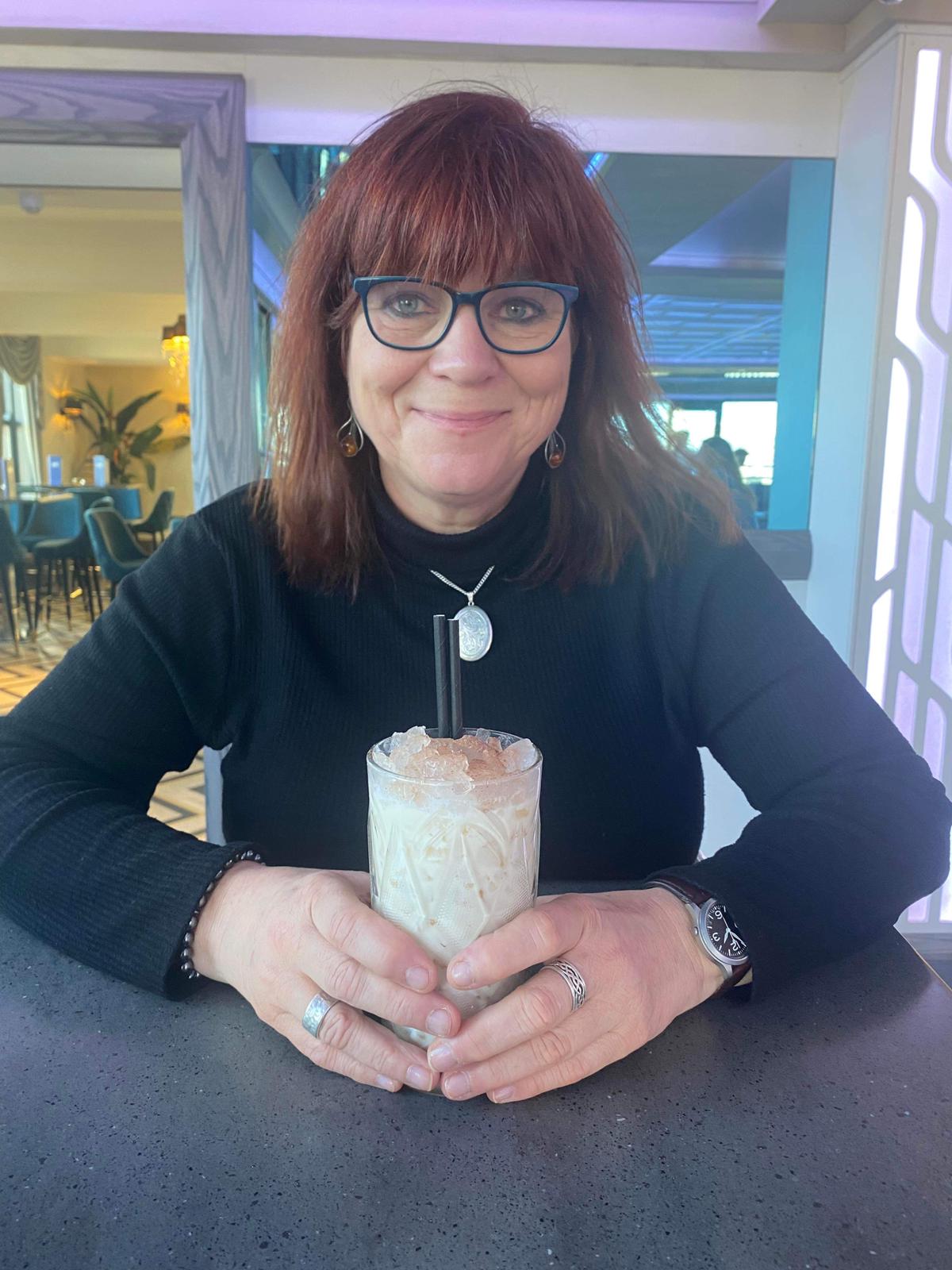 ---
Steve in Grimsby
Steve became a Support Worker in Grimsby in February '22, joining the team from a wide and varied career path that has taken him from the military, to engineering, all the way to social care! He's spoken to us about his incredible experiences, and why he wishes he started his career in care sooner.
Can you tell us about your path to Creative Support?
When I left school at 16 I immediately joined the Royal Navy. I worked my way up from a Radio Operator to a Chief Radio Supervisor, a Chief Petty Officer, handling all aspects of communications. When I left the navy at 40, I wanted to remain in the communications field, so I became a Network Engineer which I did for about five years, and then I became the manager. I then had a change in direction and wanted to get more into the maintenance side and ended up training to be both an electrician and a plumber. Unfortunately, not long after setting myself up in these fields I was made redundant so ended up jumping back into network engineering for Virgin. I progressed to a Business Engineer, Senior Engineer, before becoming the Manager again- I made my way up twice!
Then in 2018/2019 I became ill, a lot of this came from the pressure of work and I found myself in a position where I couldn't do the job anymore for health reasons. I took redundancy and had six months of resting up, and at the half-year mark felt I needed to do something as sitting at home wasn't doing me any good. Unfortunately, this was at the beginning of the pandemic when sitting at home was what most of us were supposed to be doing, but I still felt impassioned to do something again. I started with a company that transported children with disabilities to school doing taxi runs, which I did for about a year. The hours were really limited and didn't really fit with me as it was only part time and I wanted something more fulfilling. Around December '21 I spotted an advert for a Support Worker with Creative Support. I looked at the job and what was required and decided that I wanted to go down this avenue. I've been in the role for almost a year now and my only regret is that I wish I'd done this earlier. It's a really satisfying and rewarding career where the good days far outweigh the bad.
What made you want to join the charity and care sector?
I really enjyoed my part time job working with children with support needs, it was amazing and I loved it. When I saw this job come up I was slightly apprehensive as I didn't have any actual experience in support and it was a big step away from what I had done previously. I needn't have worried- I feel so appreciated by my service, my team, and the people I support and feel like I've fit in quite well.
Have you used the skills you developed in your previous roles whilst working here?
Obviously in the sectors I was in before I developed a lot of DIY skills, and so I've become quite the handyman at my service! If there's anything to be fixed I'll be the one to do it. Also definitely the people skills, when I was in the Navy I used to instruct, so you need the confidence to be able to stand up in front of people and talk.
What's the best part of your job now?
The appreciation. I receive so much appreciation from my manager, the team, and all the people we support. I've also received compliments from the families of people I support too which means a lot to me. In one particular example, I supported a gentleman named Latour to purchase his own mobility car as it was something he really wanted, so I went through everything to get him a car and make sure it was right.
What advice would you give to someone thinking of working in the care and support sector?
A lot of experience comes from life, that's how I see it. I think the older you get in life is because you learn things throughout your time and how to handle different situations. I don't think there's any reason younger people can't work in social care though, they bring lots of new ideas and innovations and social care is a really good mix of people from all different ages and backgrounds. The most important thing you can do is care.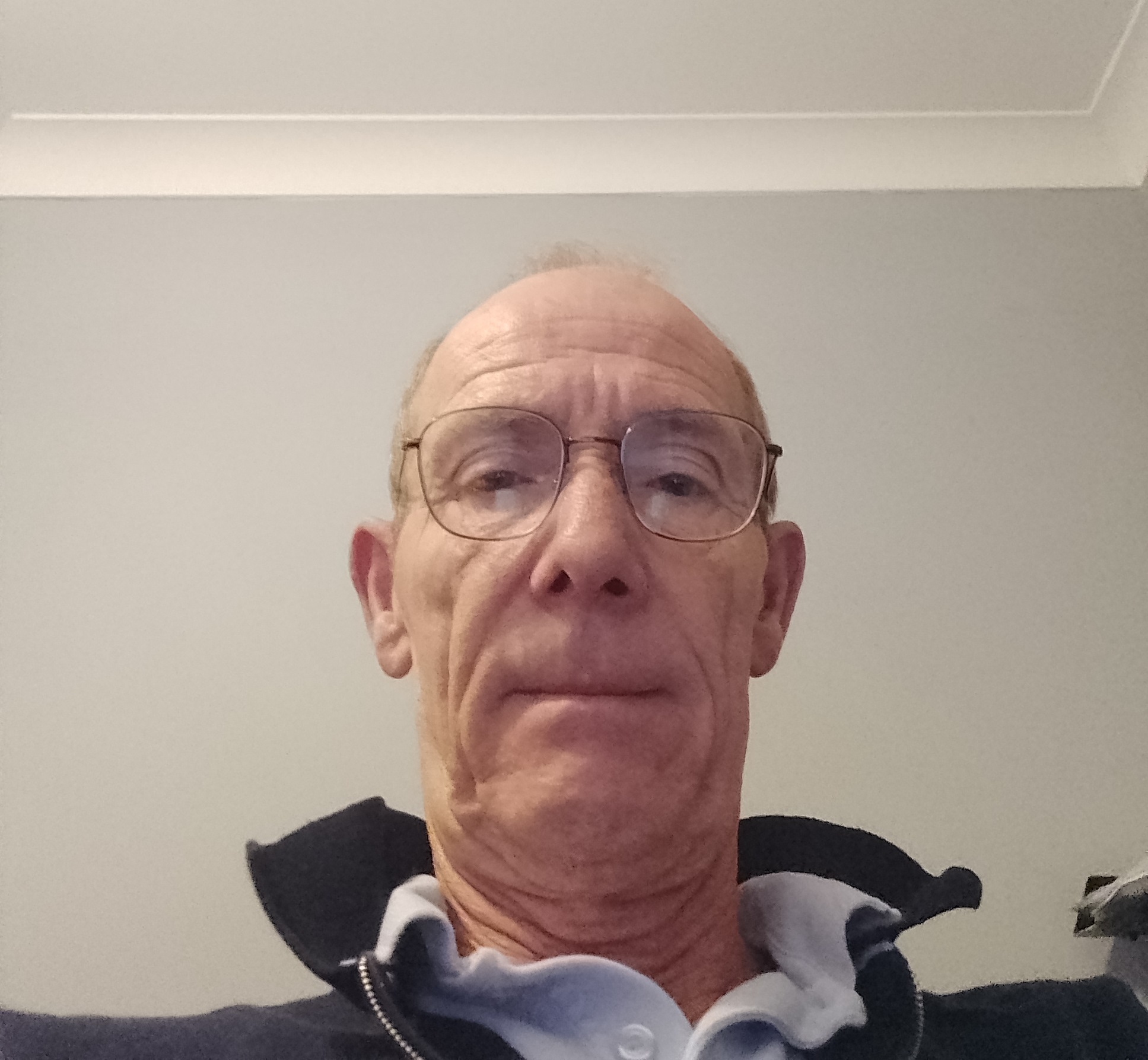 ---
Elaine in Doncaster
Having worked as a dinner lady for 35 years, Elaine joined her team in Doncaster last October, and is doing amazingly well at settling in to her support worker role. Elaine was one of December's winners of our Creative People Appreciation Awards, nominated by her manager for getting stuck in and being a real asset to her team. She spoke to us about what prompted her to make the change from education to social care, and how she uses her skills in a new way.
Could you tell us a bit about your journey to Creative Support?
I've been at schools for such a long time now and everything was changing, I'd seen a lot of faces come and go. I only had two years left until retirement so I honestly thought I'd be staying there, but I just felt like my time had come and I was ready for a change.
One of my friends mentioned the vacancy to me as he used to work in a care home. I knew quite a few people working here already, with it being local. A lot of the young girls I knew from the school ended up working here too!
I was very nervous in the interview, I asked if I was too old. They said 'no not at all', but at first I did think my age would be against me. However, it hasn't been a problem at all. I'm at that age now that I know what needs doing and what doesn't!
Have you used the skills you developed in your previous role while working here?
At the school I did a lot of cleaning and cooking, so I've got those life skills. There's two ladies here who don't have many visitors, so I get them together on a Sunday so they can have their Sunday dinner and get that company.
I think I've always been easy to get on with! I'm easy to talk to and I can go in and start conversation and make someone feel comfortable. I think that's just life experience and my age.
The paperwork and online courses were difficult at first as it was completely new, but everyone's been so helpful. My team now is lovely and we all get on, we all work together and support each other.
What's the best part of your job now?
I feel as if I'm doing some good. A lot of people are lonely, and even though you're just cleaning or cooking you're communicating with people, or taking them to the shops and getting them out and about. If it was my mum, I'd want her to be looked after like this.
What advice would you give to someone who is thinking of joining the care and support sector?
I'd just say have a go and try it- all I can say is that I'm glad I've done it, and I wish I'd done it years ago! Even though I thought I'd always stay working in schools, me wanting to leave has worked out for the better.