Manchester Pride Parade 2023!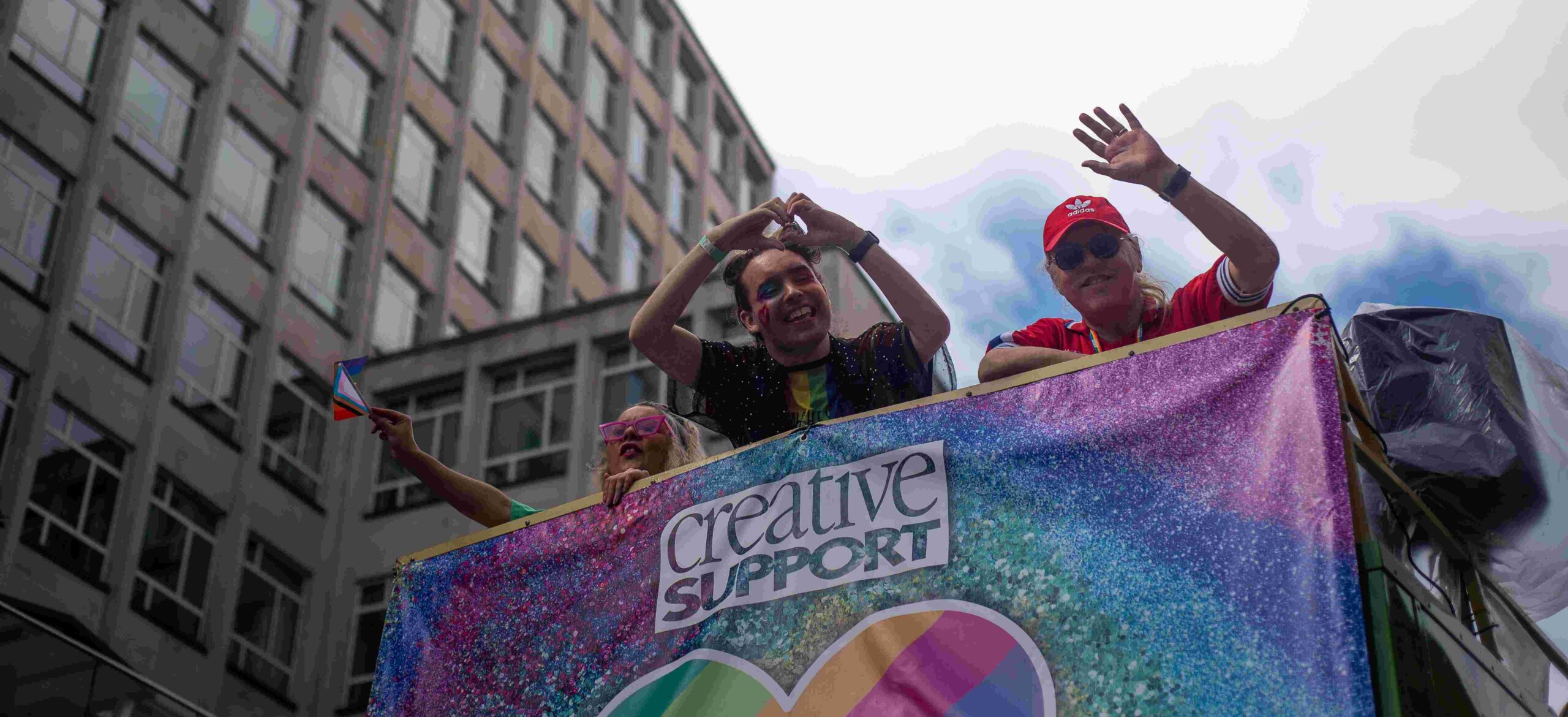 On Saturday 26th August we proudly marched in the Manchester Pride parade. This was our fourth year taking part in the parade, and what a day it was!
We had 26 fabulous staff and service users from Staffordshire, Tameside, Salford, Leeds, Knowsley and Stockport join us on our vintage open top bus. The theme for this year's march was "Queerly Beloved", celebrating 10 years of marriage equality, and we had some amazing artwork by Stuart in Manchester to display in the windows of our bus.
Lesley in Staffordshire supported both Michael and Alison to join the parade. "Everyone absolutely loved it and said they want to do it again," she said.
"It was fantastic," said Michael. "It was a lovely bus and I liked walking. Can't wait to do it again!"
Alison said "I enjoyed it and I liked being on the bus. I liked all the colours."
Ian in Salford said "It was absolutely amazing and I met two celebrities, one from Coronation Street and one from Benidorm, this was my favourite part. I really enjoyed the parade too even though the weather wasn't great!"
Thank you so much to everyone who came down and celebrated with us, holding handmade banners by Creative Together and giving out stickers and flags. We can't wait to do it all next year!
Photography by the fantastic Lois White, our talented Social Value Officer at Head Office.