Festive Fun in London!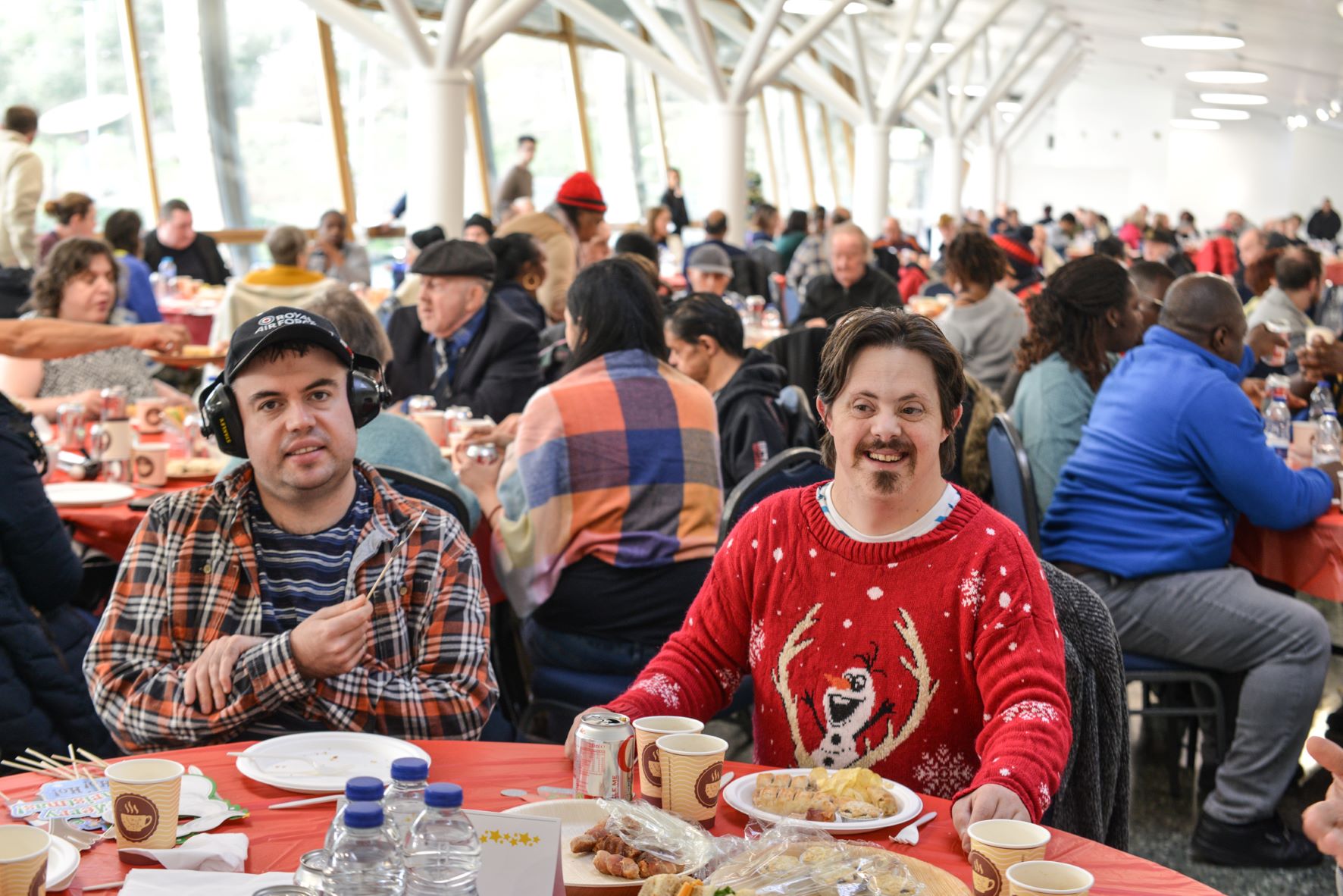 On Friday 9th December, 170 people attended a spectacular Christmas party at the London Arts Pavilion, where we celebrated one of our 30th anniversary events earlier this year. Organised by Mahip, Rachel, Louise (a.k.a. Santa), Sophiya and Kitty, the day was full of laughter, great food, awards, and musical entertainment. Earlier in the year some of the group had climbed Scafell Pike to raise funds for the event.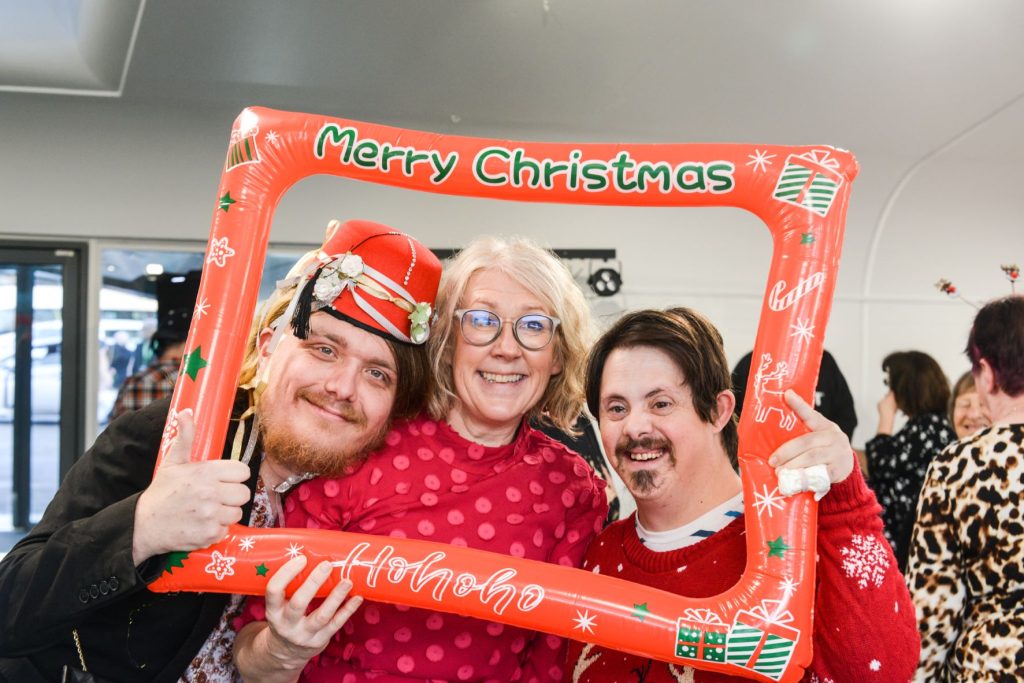 "Christmas is the best time of the year and I am so grateful to celebrate the festive season with all of you today," said Mahip in his welcome speech. "I want to take the time to thank our staff for the passion with which they continue to support all clients. Your dedication to Creative Support is unwavering and unflinching. You guys rock – it's as simple as that!"
The day began with a delicious festive feast, catered by the London team themselves! Everyone enjoyed a range of warm and cold party foods, including mince pies, sausage rolls, samosas, brownie bites, sandwiches, and drinks. During the meal, guests were treated to the musical stylings of Theo, who is a familiar face in many of the London Extra Care services. Theo performed a selection of Christmas songs on his keyboard to help get everyone into the festive spirit.
Later in the afternoon, it was time to recognise the hard work and dedication of both staff and service users alike with a special awards ceremony. First up were the Service User Awards, with 15 awards ranging from Best Storyteller, Best Designer, Resident Artist, Sunshine Award, and most Thoughtful Housemate. Elvis won the 'London Explorer'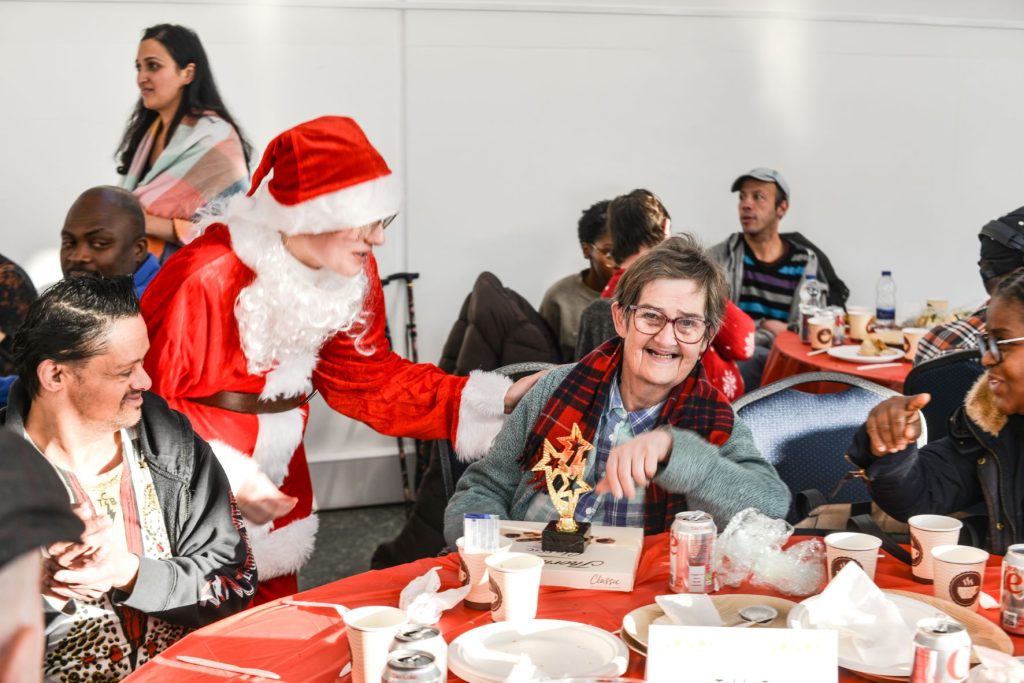 award, for exploring new parts of London and trying new activities.
The 'Gardening Award' was given to Anthony, who helps to keep the garden at his service looking 'luscious', and who has a 'superb' knowledge of nature from his fascinating experiences of living all over the world. It was lovely to honour everyone who has worked hard to achieve their goals and make their fellow residents smile – congratulations everyone!
Next, 14 members of staff were awarded for going above and beyond to support their residents and colleagues. Angie won an award for creating a 'fun and lively atmosphere' at the service, with weekly social groups, and her Brighton trip being the 'hit of the summer'. Will received his award for organising trips to the football, poetry readings at the local university, and always going out of his way to connect residents with exciting events in the community. Congrats everyone!
There was one award which was not on the original list. Colleagues surprised Mahip with a very beautiful and thoughtful Certificate of Appreciation!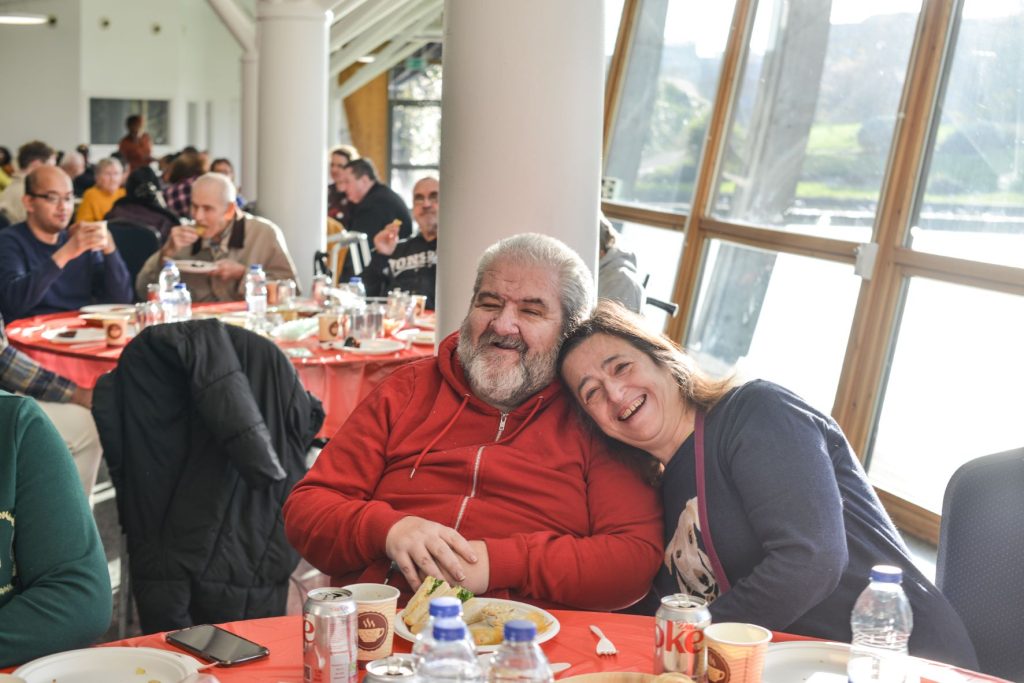 Following this, they had a special performance from Jack, who is the lead guitarist in his rock band 'The AutistiX' and has played at a variety of venues across the world. James from our Essex service then did the most smashing of Elvis covers, and had the entire room rocking!
Afterwards, everyone came together to dance the afternoon away at the Christmas disco. DJ Simon played all the hits to get people grooving, and round off what had been a perfect day. Merry Christmas everyone!
Check out some of the wonderful photos in the gallery below. Click on any image to enlarge.