LGBTQ+ History Month- Rainbow Laces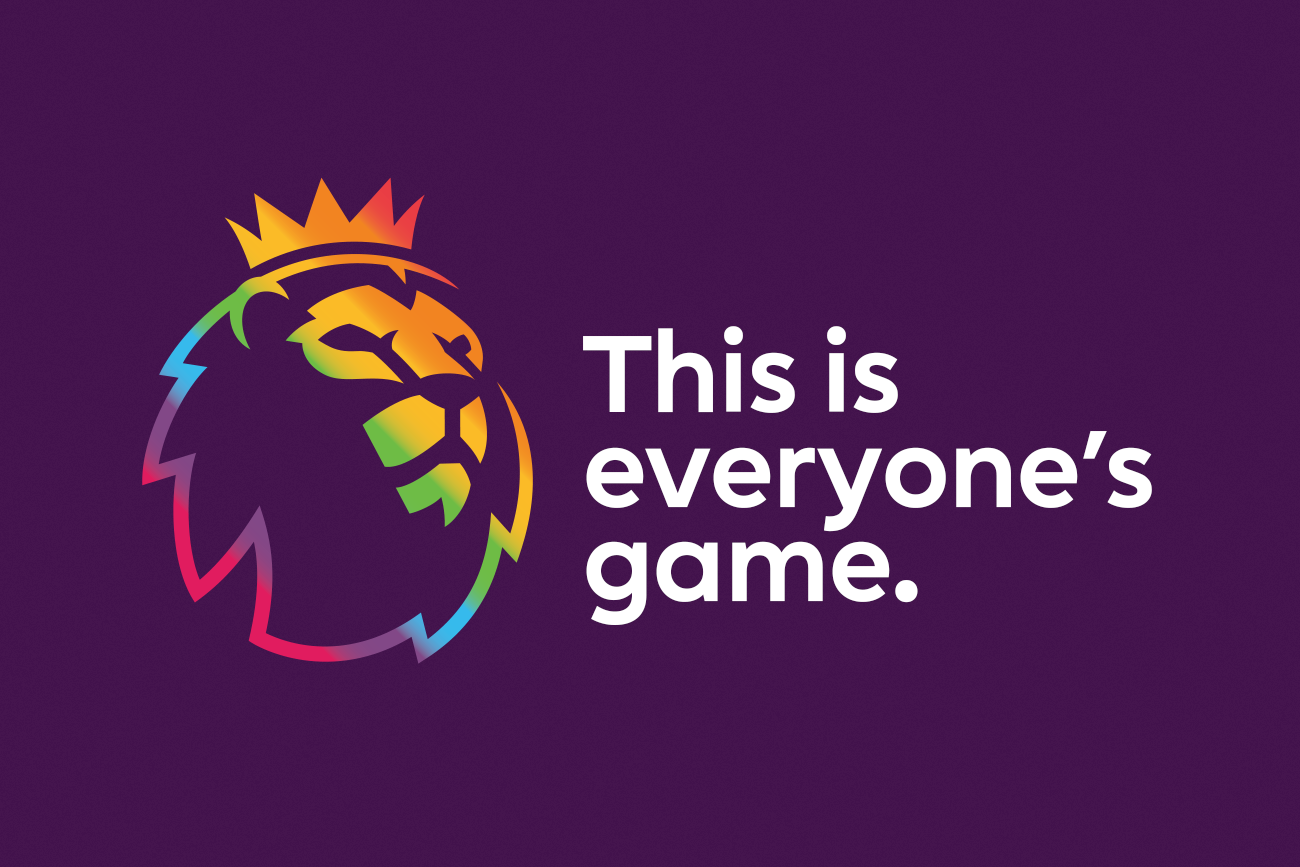 By Rebecca from the LGBTQ+ Network
Football has the power to bring us together. These are the words that I remind myself of over and over; that football is for everyone.
The Rainbow Laces campaign began when Stonewall UK looked to fight homophobia, biphobia, and transphobia in sport. Stonewall claim that 72% of football fans have heard anti-LGBTQ+ remarks at football matches over the last five years. To help combat this, Rainbow Laces has been promoted throughout the Premier League to help clubs and their supporters feel welcome at games regardless of sexual orientation or gender.
Rainbow Laces promote their inclusion campaign through various means of media advertising, including setting up branded ball plinths, and handshake and substitute boards. Team captains can wear rainbow armbands, and players can wear rainbow laces and badges too. Personally, seeing players wearing rainbow shoelaces, stadiums lighting up in rainbow colours, and captains wearing the armbands has been incredible. Recently, when Germany faced England at the Euros, England Captain Harry Kane wore a rainbow captain armband to show solidarity and support to the LGBTQ+ community.
The work that Rainbow Laces have done and continue to do is incredible, but there is still more to be done. Football is a politically charged space, as flagged by the recent match between Germany and Hungary in the Euros 2020. Spectators carried out a protest against Hungary's newly introduced anti-gay laws, following UEFA's refusal to allow the Allianz Arena from lighting up in rainbow colours. One fan ran onto the pitch before the match, proudly waving the rainbow flag in solidarity with the people of Hungary during the country's national anthem.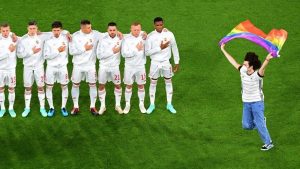 More locally, Tottenham Hotspurs recently had to release a statement against the use of anti-LGBTQ+ slurs after a homophobic chant at a match. I was there when it happened and it was horrible to hear. Tottenham Hotspurs said in response: "The club is extremely disappointed by homophobic chanting from sections of our support at Stamford Bridge. We work closely with our LGBTQ+ fan group Proud Lilywhites to create a welcoming and inclusive environment at our club. No one should suffer discrimination because of their sexual orientation and/or their gender identity, and urge our supporters not to use this chant."
I am a fan of Tottenham Hotspurs, and subsequently a member of the Proud Lilywhites- the official LGBTQ+ supporter's association of the team. There are other clubs out there who have LGBTQ+ associations like these attached to them, including:
Arsenal FC- the GayGooners
Chelsea FC- Chelsea Pride
Liverpool FC- the Kop Outs
Everton FC- the Rainbow Toffees
England- 3 Lions Pride
Manchester United FC- Rainbow Devils
Burnley FC- Turfed Out
West Ham United- the Pride of Irons
Knowing that these spaces and their support exist makes me feel more welcome to be visibly asexual and bisexual at matches, and know it's the same for others like me too.
When it comes to women's football, being LGBTQ+ has been more readily embraced. I have been to quite a few women's football games, and it feels safer there than it does at men's matches. The women's matches have a more open atmosphere, and they are more family-orientated too. There are more openly LGBTQ+ people in women's football than men's, with at least five members of the Lionesses being open about being gay or bisexual. The upcoming UEFA European Women's Football matches will take place in six months, and is hosted by England, so we will no doubt see more open support for LGBTQ+ people take place then.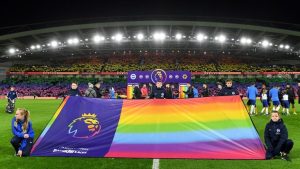 That isn't to say that there isn't progress in the men's game however. Josh Cavallo, an Australian football player at Adelaide United came out as openly gay in October 2021, making him the first gay male footballer to play top-flight professional football. His announcement was warmly welcomed by many, but he has also experienced homophobic abuse from football fans at matches which has been condemned by LGBTQ+ organisations across the world.
Football is for everyone, but it seems there is still a long way to go for things to change for the better. I hope that this article highlights the work of Rainbow Laces and organisations to create better inclusion and support for LGBTQ+ people going forwards, and that in my lifetime we will truly see that football can be everyone's game. No matter what someone's sexual orientation or gender may be; football has the power to bring us together.