Kizzy's Blog- Finding Family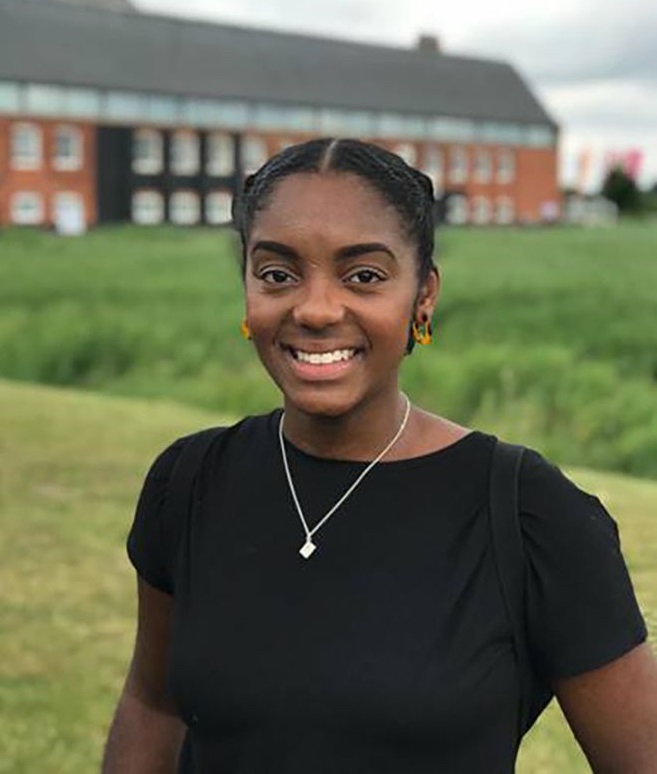 Reception Manager Kizzy has gratefully shared the story of her personal hero- her inspirational mum- in her blog for Black History Month. Her mum went through a decade long journey to find her family, experiencing many challenges along the way which many Black and mixed-race families face while tracing their histories.
Without further ado, here's Kizzy's blog:
It all began around seven years ago. I was 23 at the time, and my mum had shared with me that she wanted to learn more about her family.
My mum had never known her mum, and was brought up in a single-parent family by her dad. Very randomly, in a small local newspaper, someone had taken out an advert asking for people to get in touch if anyone was looking for siblings from the area. My mum got in touch, saying that she believed she had a sister who she would like to reconnect with, but sadly never heard back. Despite the lack of response, it didn't deter her, and instead kick-started a journey to finding out more about her family than she would have ever expected.
Mum grew up in Moss Side, Manchester in the 70's. If you were a Black, brown, or mixed-race person in the area, you'd know it was a very tight knit community where everyone knew everyone. A few years after the advert in the paper, an exhibition came to the Whitworth Art Gallery on 'The Reno', which was a nightclub from the 70's and 80's that my mum had gone to. The Whitworth website explained that: "The Reno, located in Moss Side, was known as a space for young mixed-race Mancunians." We went along to the exhibit and my mum recognised so many people from the pictures, going around saying "I remember them" and "I think I know who that is but I'm not sure." This exhibition really sparked something in her, and it wasn't long before she took this passion to social media.
My mum went on Facebook and began searching for people with her maiden name and with her mum's maiden name too. My mum is mixed-race, but all she knew was that her mum was white and her dad is Black. She primarily reached out to other mixed-race people and asked if they had any siblings or were looking for other siblings. Everyone who said yes had the same last name. Long story short, my mum found 12 siblings she didn't know she had. There were 14 of them in total but sadly two of them had passed away. They were all born in Manchester and they were all mixed-race. They have since moved across the country and live in different areas, but she got in touch with a lot of them through messages and FaceTime.
My mum also complemented her Facebook searching with research through Ancestry.com and also sent her DNA off to try and find people that way too. Unfortunately, as is the case with lots of Afro-Caribbean people, it's quite hard for services like these to find the source of your heritage. In a 2019 article, NPR spoke about these difficulties: "The transatlantic slave trade erased a lot of information about family histories and countries of origin for many people. […] Some, who had surnames that were the same as the plantation owner's, changed their names when they began working at a different plantation. They may have also called themselves something different when they became emancipated."
Georgina Lawton and Daisy Ifama wrote an article for The Guardian on their own experiences searching for answers through records and DNA testing. One of the people they spoke to was "frustrated by the lack of country breakdown within Africa; despite the fact the vast majority of the world's genetic variation comes from the continent, DNA testing companies often have very few samples from Africa." Concluding, Lawton and Ifama wrote: "I know that decoding my DNA is only one chapter of my history. Ancestry is a legacy, not a bloodline. Our genetic script may be one of the most valuable things we own, but it's never the whole story."
Ancestry.com ultimately didn't have a lot of records for her lineage in the UK, so she looked into Jamaican records instead, where her grandpa was from. Unfortunately, this route is very expensive, charging between £250-£500 for access. This really flags the difficulties many Black, brown and mixed-race people face when trying to learn more about their history; unless you're wealthy, it's a very difficult task.
She looked through the records for any mention of her mum or our family at the town hall, various libraries, and the Jamaican heritage centre in South Manchester. Because my grandpa was from Jamaica, she looked into the records for people who had come to Britain through HMS Windrush but his name wasn't listed. She went through all the archives and couldn't find a thing with his name attached, and he had a common surname, so it was very strange. It turned out that he hadn't come through Windrush, and instead had gone from Jamaica to Florida to pick oranges, before making his way to Manchester and eventually meeting my grandma.
There is so much more to the story that it could fill a novel- what I will say is that there is so much magic to it. My mum started this journey not knowing what the outcome could be, and it was completely unexpected. There are so many Black, brown and mixed-race people who face lots of similar challenges trying to find out more about their family and their heritage- from a lack of records, missing information, and financial challenges to many more individual issues which arise.
My mum is very open about her story, saying "it's better to talk about it." She is now in touch with her older sister and has met up with many of her siblings, and knows more than she could have ever anticipated. It's quite a shocking story, and I know my mum is not the only person on this journey to find her family. If you or someone you know is trying to reconnect or find information out about their families, check out your local community centres, libraries, and cultural hubs- they are huge resources of knowledge and don't usually have fees attached to them.
I'm so inspired by my mum and her journey. She's done it all on her own. There's something incredible about getting yourself out there, having the confidence to ask questions and send questions, and have a look at what's going on in your community. Don't let one closed door hold you back- if you want to know more, keep going; you'll learn more than you could have ever expected.
Further reading: