Kindness Wall

It's Community Kindness month, where we'll be highlighting some of the big and small ways you can show acts of kindness in your community. All month we've been asking you to share your stories of kindness, and tell us what it means to you. Read some of the responses below and be inspired!
---
Social Media
On our Instagram and Facebook, we asked you to share something kind you've done recently, or that someone has done for you. Here are some of the lovely responses:
Tracey: "I bought flowers for the shop worker, who works hard to help everyone else!"
Leanne: "I donated 17 inches of my hair to the Little Princess Trust!"
Charlotte: "I took one of my neighbours out to the cinema to see Matilda."
Jennifer: "I am walking 56 miles in February to raise funds for Refuge. I am on day 17 and have walked 34 miles so far and raised £195!
---
Head Office
In our Head Office in Stockport we created a 'Kindness Box', where people could anonymously submit their stories of kindness. We want as many services as possible to get involved, so be sure to send us your own kindness ideas over to communications@creativesupport.co.uk, and we'll add you to the wall. Brighten your day with some of the wonderful answers below!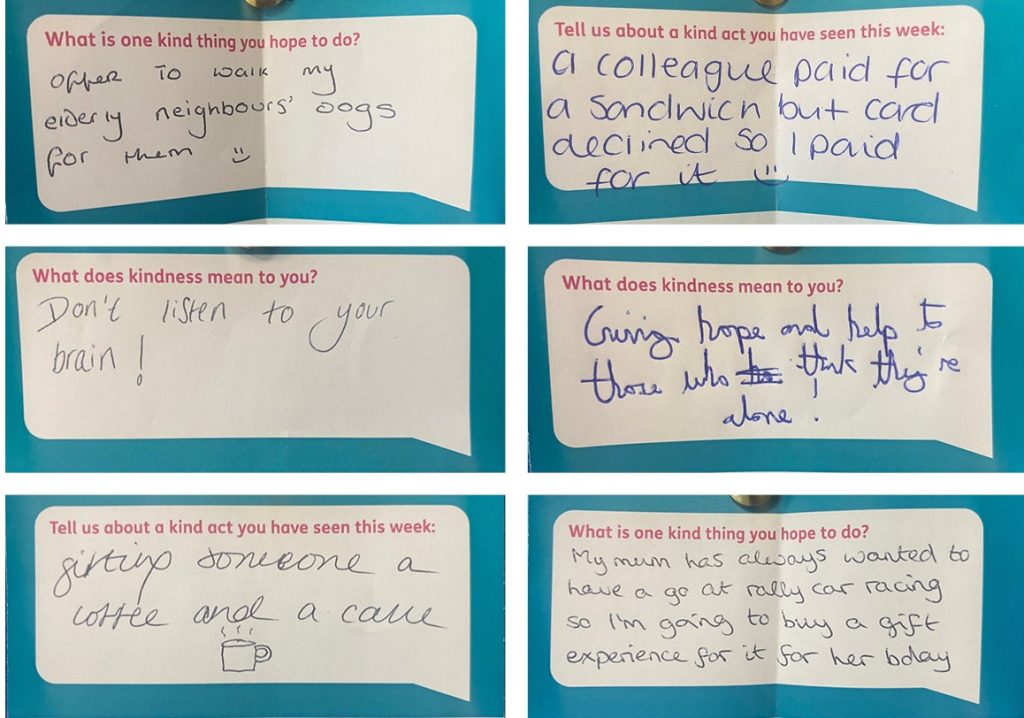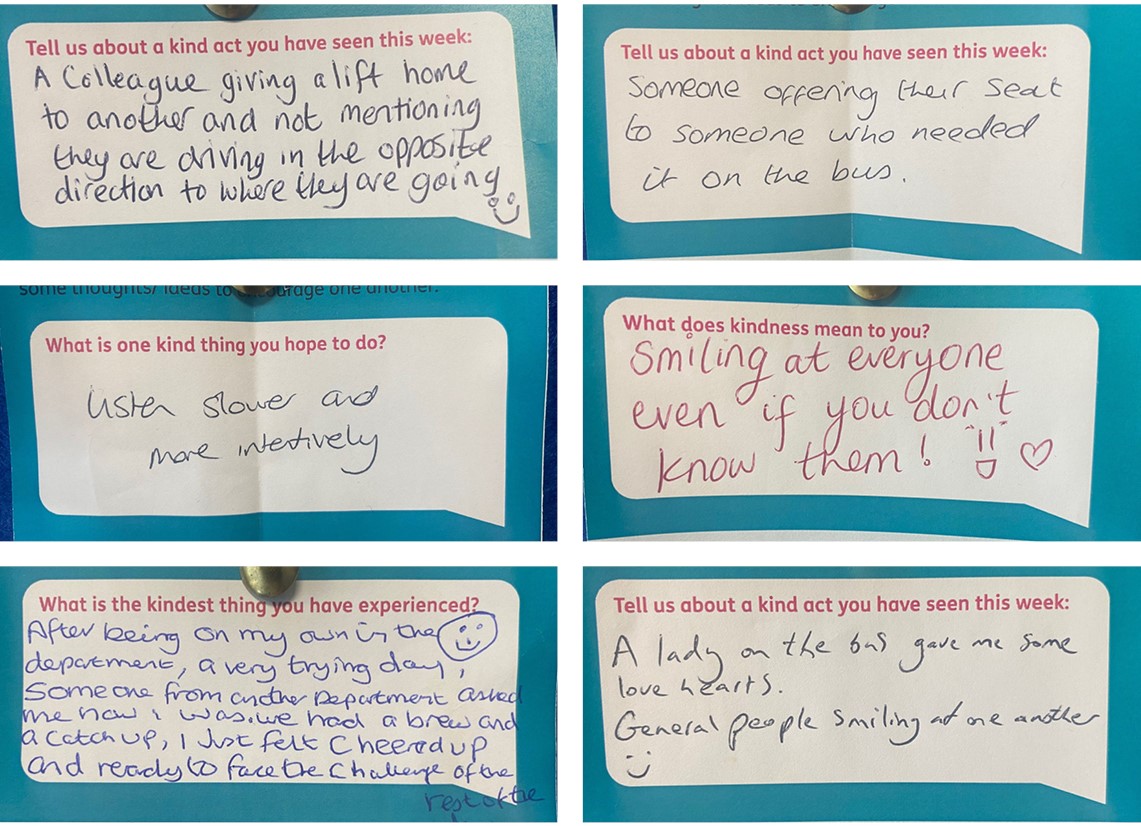 ---