Jubilee Grant Parties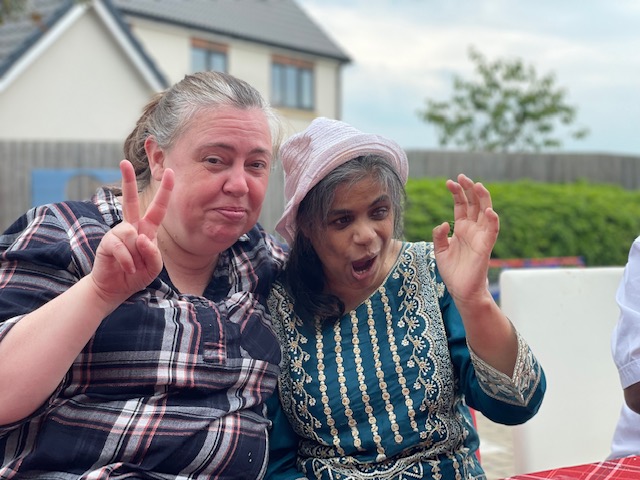 We're really pleased to see so many of our wonderful services using their Jubilee Grant to host parties last weekend. To help with the costs, we gave out over 90 grants of up to £100 to help buy decorations, food, games, and even a therapy pony! Read below to find out what some of our services got up to.
---
Sheffield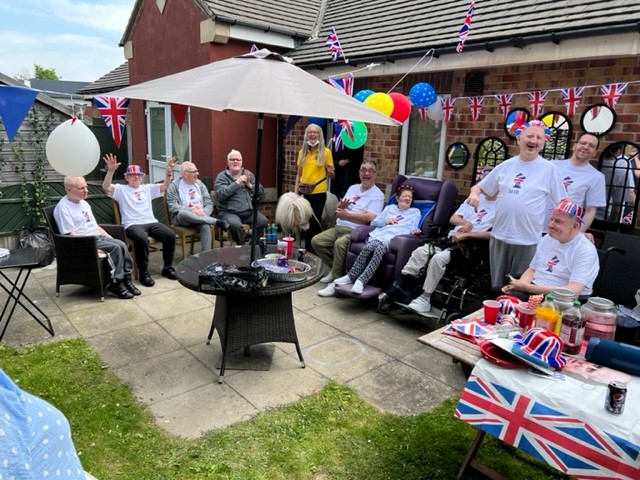 Support workers Steve and Megan in Sheffield organised a fantastic Jubilee party to join two services together.
They discussed what they would most like to use the grant for out of numerous choices, and they all agreed that the most exciting idea would be for ponies to come and visit them at home! 
"It was full of games, BBQ food, laughs and family love," said Megan. "It was a day greatly enjoyed by all."What a lovely way to celebrate, we're glad to see you all having such a lovely time.
---
Knowlsey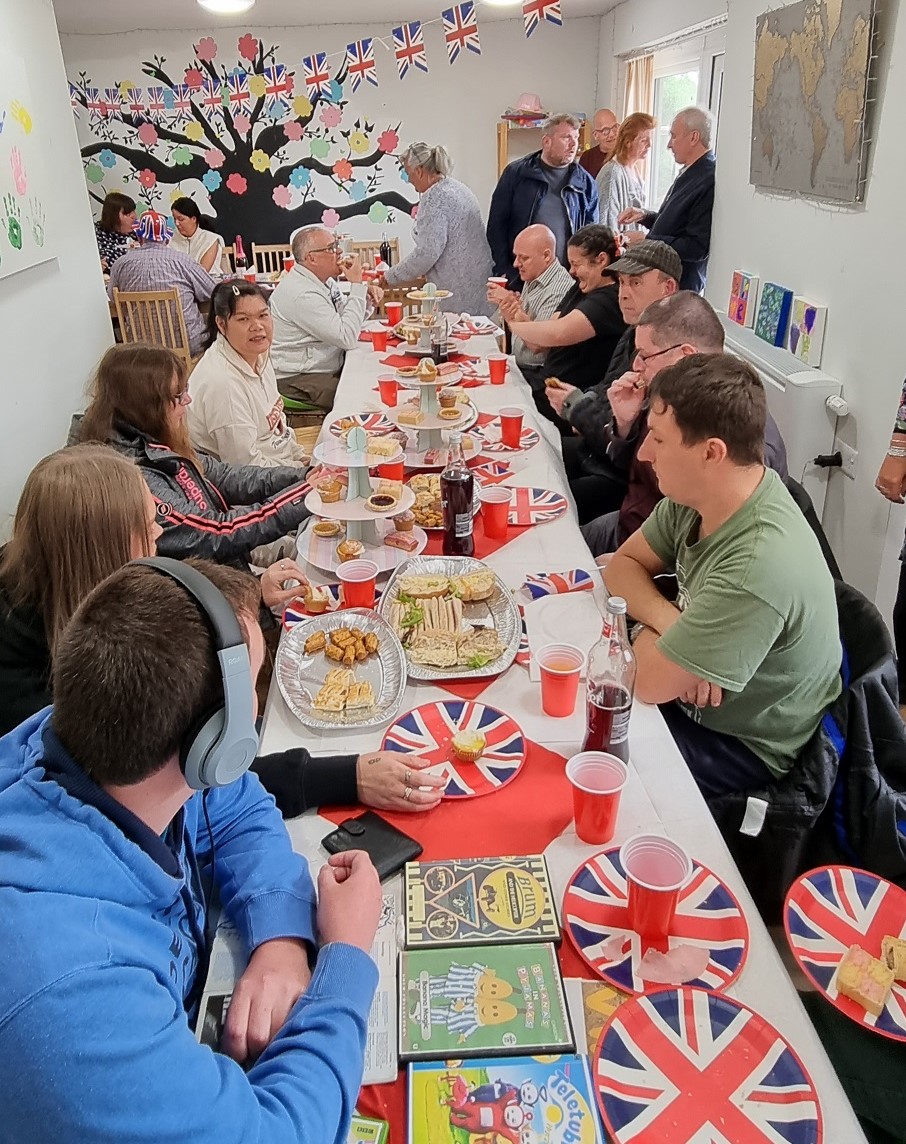 Check out this amazing spread of party food and tasty treats! Maytree court invited their neighbours from nearby services in Warrington and St Helens to come together and join in the celebrations. In a tenants meeting, they spoke about how they would like to celebrate over the weekend and host a street party with food, games and music.
They used their grant to buy pizza, hot dogs, burgers, sandwiches, cakes, tea and coffee and plenty of decorations. We think you have all foodie bases covered!
"Ladies and gents from nearby services were invited to join in the celebrations too," said Jackie. "We had a wonderful afternoon with lots of fun, food, and karaoke. We even had a very special guest of honour pop in to say hello!"
You can't beat a good bit of karaoke- our go-to song would probably be a hit from Queen… !
---
Blackburn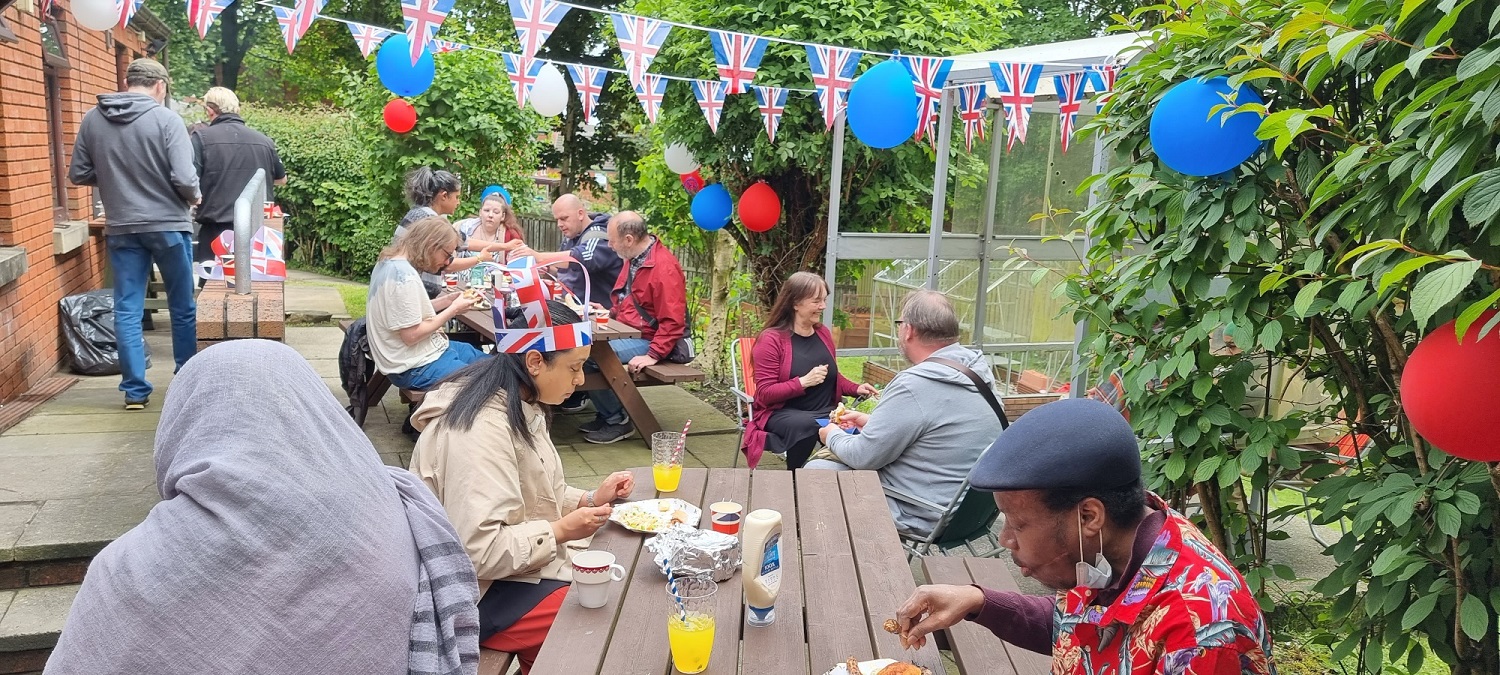 The folks over in Blackburn hosted a barbecue in their lovely big back garden. They also kindly invited The Social Inclusion service, who provide outreach to people for mental health. Several of the tenants at the service have be very involved in planning, who chose the food and drink options. They even had music from the 1950's being played throughout the day- lovely for a boogie!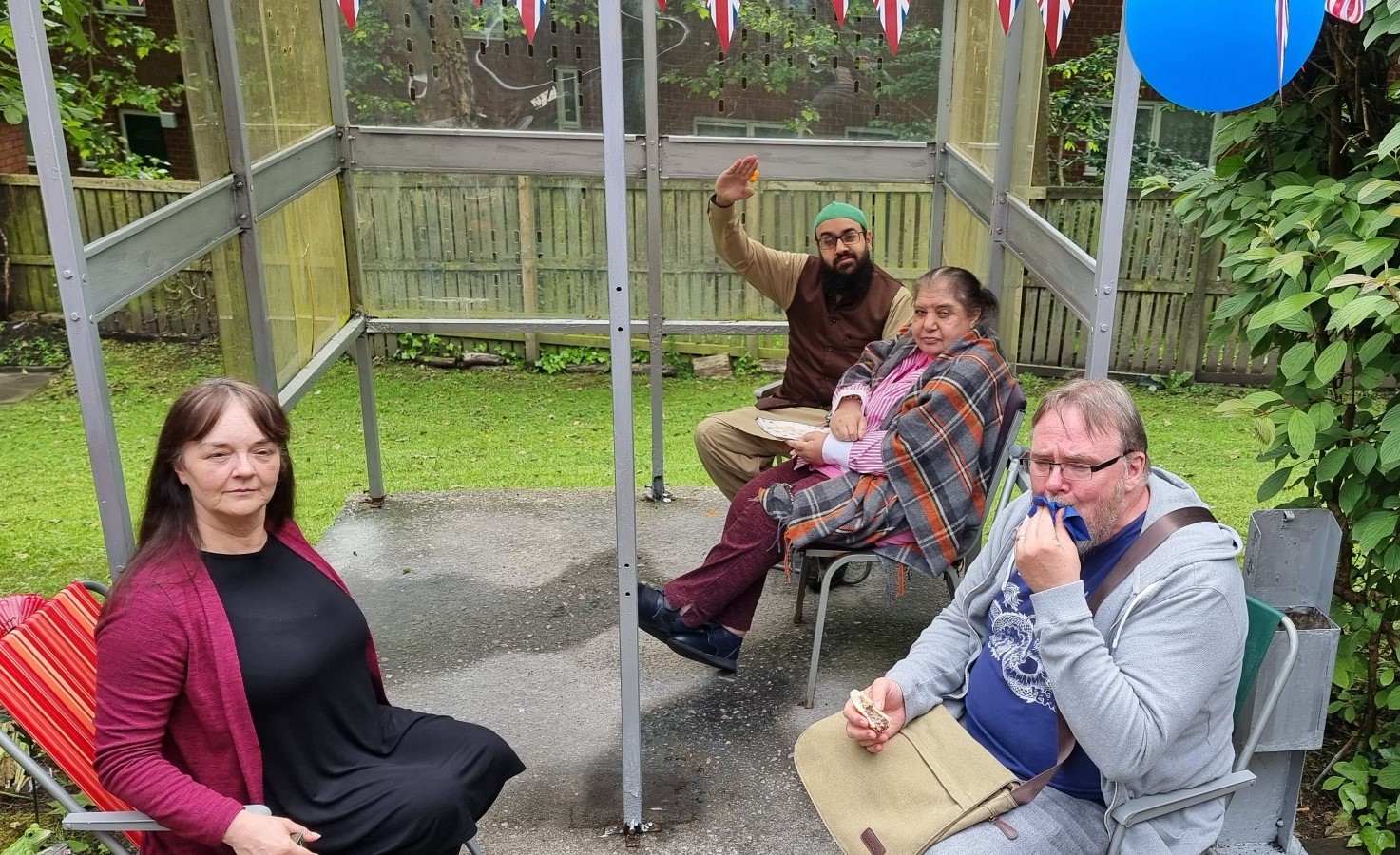 ---
Tameside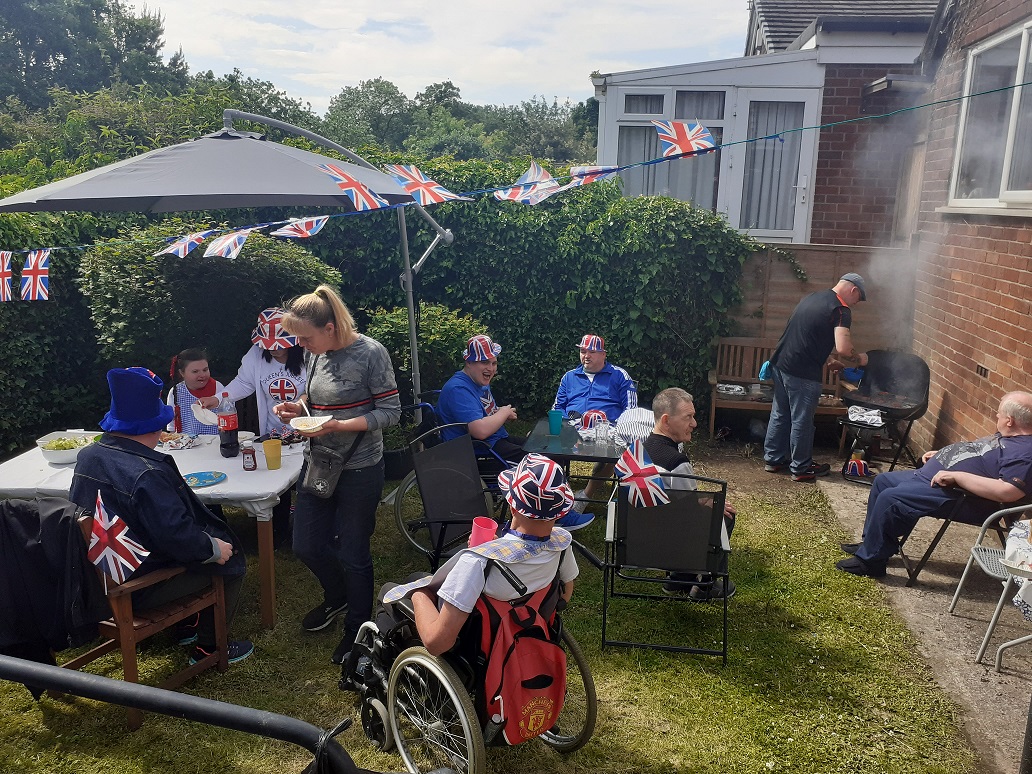 The lovely Tameside hosted a party over the weekend, inviting the tenants at a nearby service without a garden to come and celebrate with them. They held a 'Big Jubilee Lunch', where everyone could get together and get to know each other a bit better, and hopefully make friends!
"DJ and Hannah were supported to make some invitations and decorations for the garden, as well as choosing what they want to cook on the day," said Louise. "With the grant we bought a parasol, barbecue, food and coal."
"The best thing about the day for DJ is that one of his friends came along and enjoyed the day, they even both sang on karaoke! The food was lovely, we had a barbecue with cakes, trifle and soft drinks."
"Everybody came together in the spirit of fun and friendship!"
---
Tameside
This service turned their rear car park into a party venue, celebrating both the Jubilee and our 30th birthday! They created a bar area, a games area, and extended seating area. They invited all the Tameside Learning Disability projects for an afternoon of food, games and fun.
During lockdown they previously turned their car park into an outdoor pub with a games room and a bar, and after having such a great time the tenants decided they wanted to re-create it, but "bigger and better!"
"Most of the service users in Tameside knew each other, and had met up at parties before," said Team Leader Fiona. "They decided it would be nice to meet up again with people they used to see at previous parties." The tenants decided what they wanted to make during arts and crafts sessions, and with the help of staff they could plan how they wanted to set up and decorate the car park.
They also choose what food and drinks they wanted, and could even use some of the salad that they'd grown on their allotment! "They really enjoy eating what they have grown, including herbs to garnish"
---
---
Tower Hamlets

The lovely people in Tower Hamlets celebrated together this weekend, having a whole day of activities! They used their grant to buy barbecue food, snacks, tableware and craft materials.
In the morning, they made their own decorations including bunting and crowns to put around the service to really get everyone in the party mood!
After lunch, they played some games, including a Royal family quiz! To top things off, they've recently got a karaoke machine so they could sing along to some real British hits.
---
Stockport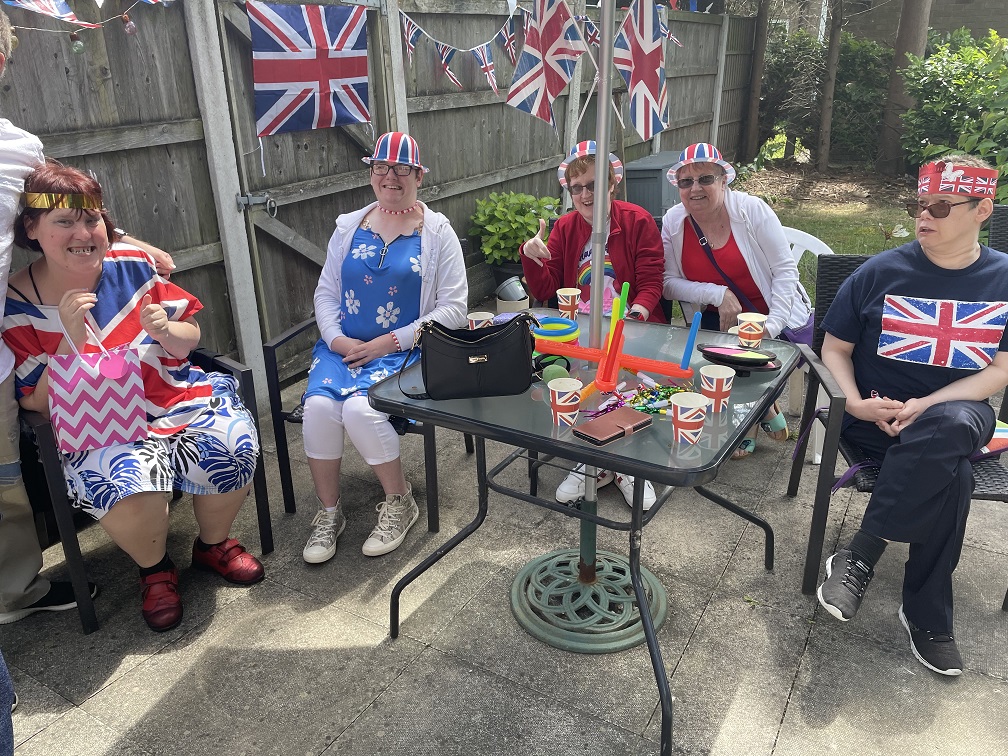 Coltishall House in Stockport used their grant to purchase new umbrellas, decorations, tableware, buffet food and most importantly- cake! Nearby services were also invited along with friends and family. We're glad to see you had such a lovely time celebrating!
---
Lincolnshire
Hebden Court celebrated with other nearby services, making the most of the weather with a delicious barbecue. They also played a game of Royal themed bingo, as well as karaoke, hoola hooping, football, and hook and duck. No need to go to the funfair when Lincolnshire will put on a party that's even better!
"Everyone had a go at everything, and it was such a good day," said Michelle.
---
Bedford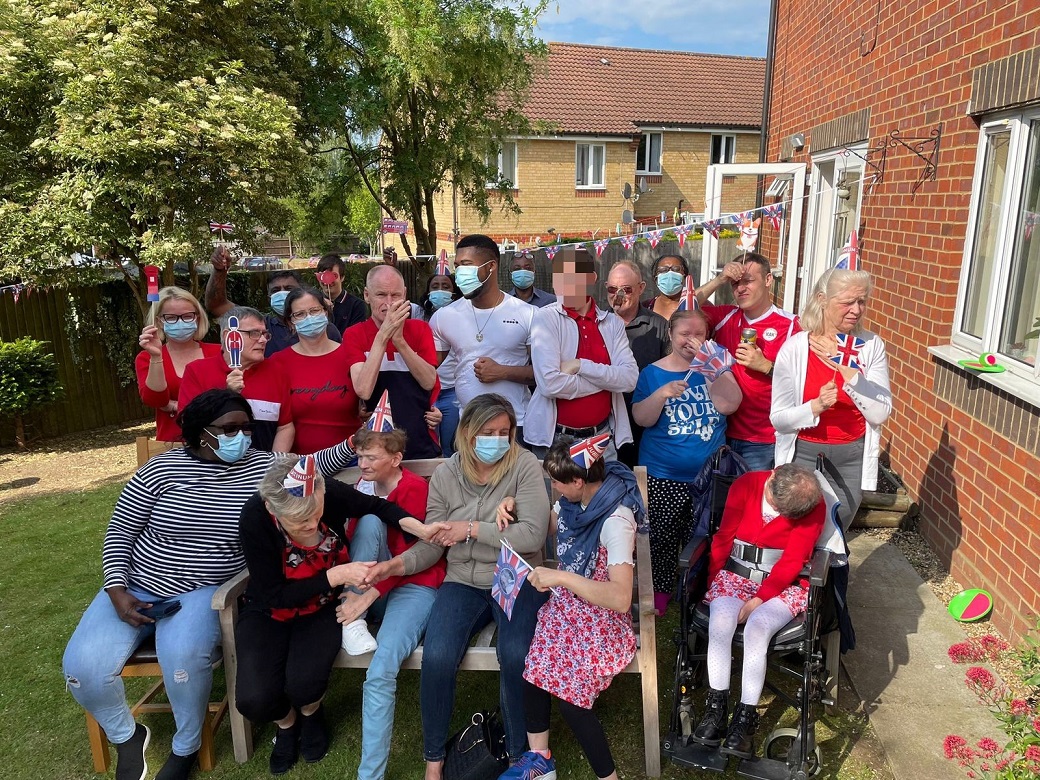 Bedford Supported Living joined forces to party in style. They used their grant to purchase a barbecue, a paddling pool, bunting, and lanterns for the ultimate summery get together! They even got an inflatable selfie frame to get some Royal snaps. Check out the extra-special Queen themed cakes- we bet those went down a treat!
"It was packed with Royal themed games, good music and delicious food," said Serah. "It was Jubilation!" That's definitely our new favourite word!
---
Leeds
Leeds had a smashing celebration, having their own street party in the garden/car park area organised by their tenant Luke. They decorated with flags and bunting, and had special Jubilee t-shirts and hats. Staff even baked a tasty looking sponge cake to go with this fantastic spread of party food. Looks like plenty of fun- cheers to you!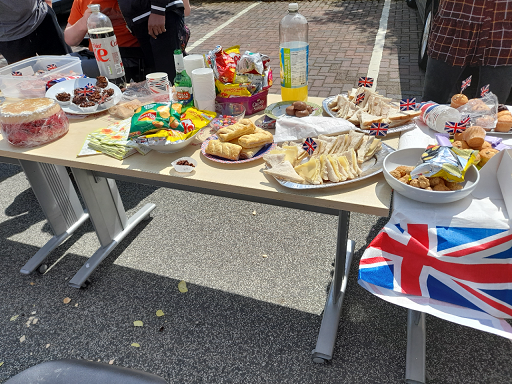 ---
Tyneside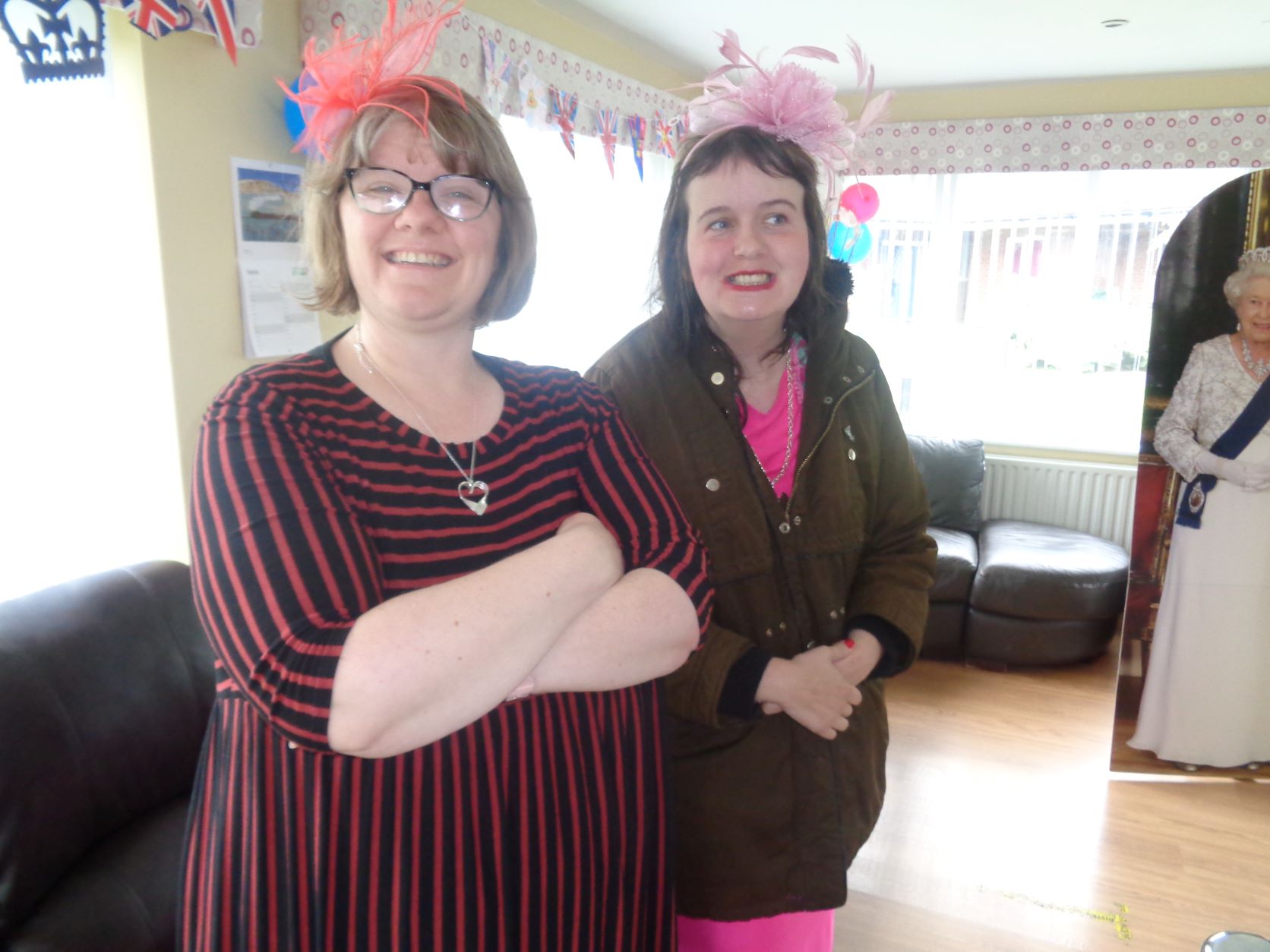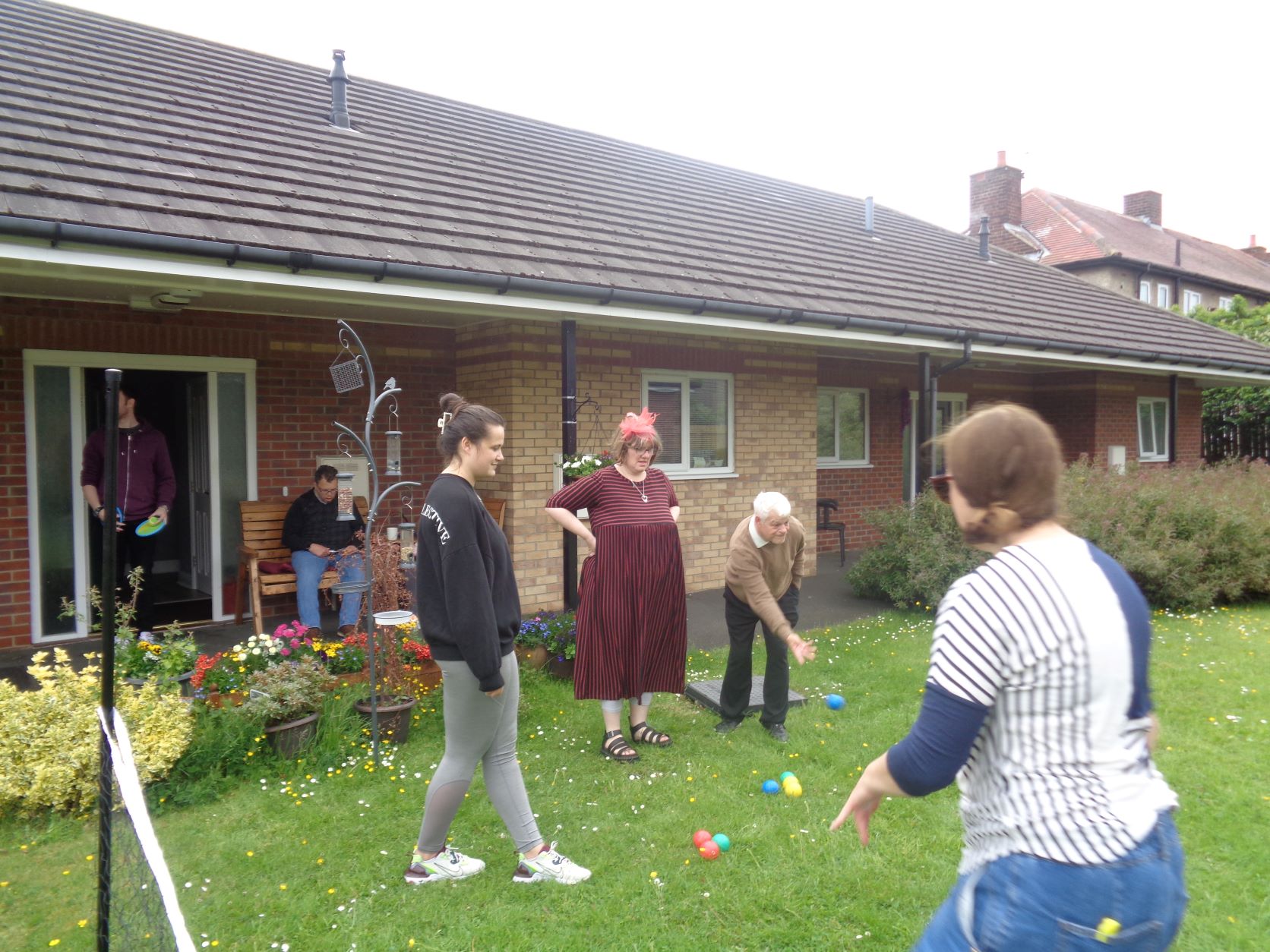 Simonside Court threw a garden party that was jam-packed with food, decorations and garden games. Everyone dressed to the nines and looked absolutely stunning. They enjoyed a lovely afternoon tea, including sandwiches, sausage rolls, and a variety of cakes, with plenty of decorations to transform their dining room into a posh tea parlour! To make the most of the sunshine they played some outdoor games, including croquet, bowls, and bat and ball. They even had competitions with prizes- what a fun afternoon!
---
Brandling Court



Brandling Court had a more low-key celebration indoors due to rain, enjoying a fancy afternoon tea and watching a spot of TV! They popped to the shops to buy some salmon sandwiches, salad, plenty of cakes, and even some non-alcoholic fizz.
They made sure to transform their living room into a more suitable party venue, decorating with balloons and bunting. Everyone enjoyed the party so much they want to do more in the future- we totally agree, having a party is a never a bad idea!