Join us at our Halloween Dorman's Disco
Welcome back to The Dorman's Disco!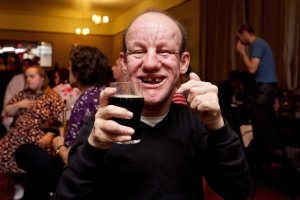 For 2021 we will be hosting 3 special party events.
The first being our Halloween Party on Tuesday 26th October, 7-9pm, doors opening at 6.30pm. The event will be held at Dorman Long United Athletic Club, Oxford Road, Linthorpe, TS5 5DT.
Tickets are £3, carers are FREE.
To book please follow the eventbrite link (https://www.eventbrite.co.uk/e/dormans-disco-halloween-party-tickets-190314103607). All attendees must book a ticket online, including carers. Tickets are booked online but paid on the door, this is to ensure we do not exceed room capacity on the night.
The Discos will hopefully return to weekly in January 2022.
The next events for 2021 are Tuesday 23rd November & Tuesday 14th December. Links and details to these will be made available nearer the dates.