It's time to get creative – our Art Competition is back!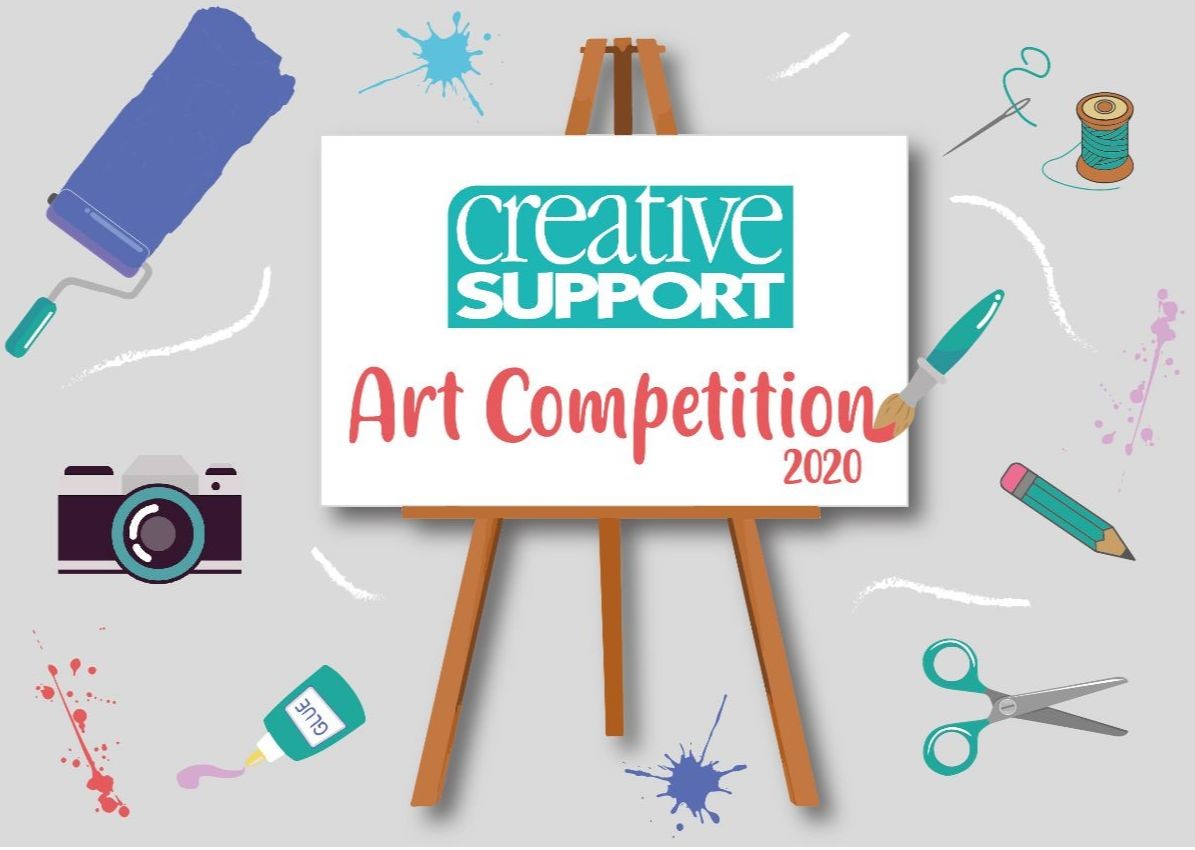 We would like you to send us your paintings, drawings, models, sculptures, crotchet, embroidery, photography or whatever other creative endeavours you enjoy. Each year the creative talent of our service users is incredible, so we are especially looking forward to seeing your submissions this year!
Artwork will be selected by a panel of judges to feature on our 2021 Creative Support Calendar and also our Christmas and Thank You cards! (so festive entries are welcome!)
How To Enter:
1. Whichever art form you choose, start creating your masterpiece! (you can send in multiple entries)
2. Take a good quality photograph or scan of your completed artwork.
3. Send us your photograph or scan with your name, service and the title of your artwork to: marketing@creativesupport.co.uk or Marketing Department, Creative Support Head Office, 131 Wellington Road South, Stockport, SK1 3TS by 18th September 2020.
Download the Art Compeition Poster
As always, we would like as many of our service users to get involved in our Art Competition as possible. So please download and print out our Art Competition poster (by clicking the button above) and display in your service. We are always happy to see 'Work in Progress' photos too and love to see service users enjoying creative activities!
Contact marketing@creativesupport.co.uk for more information!