Interview with Chu-Chu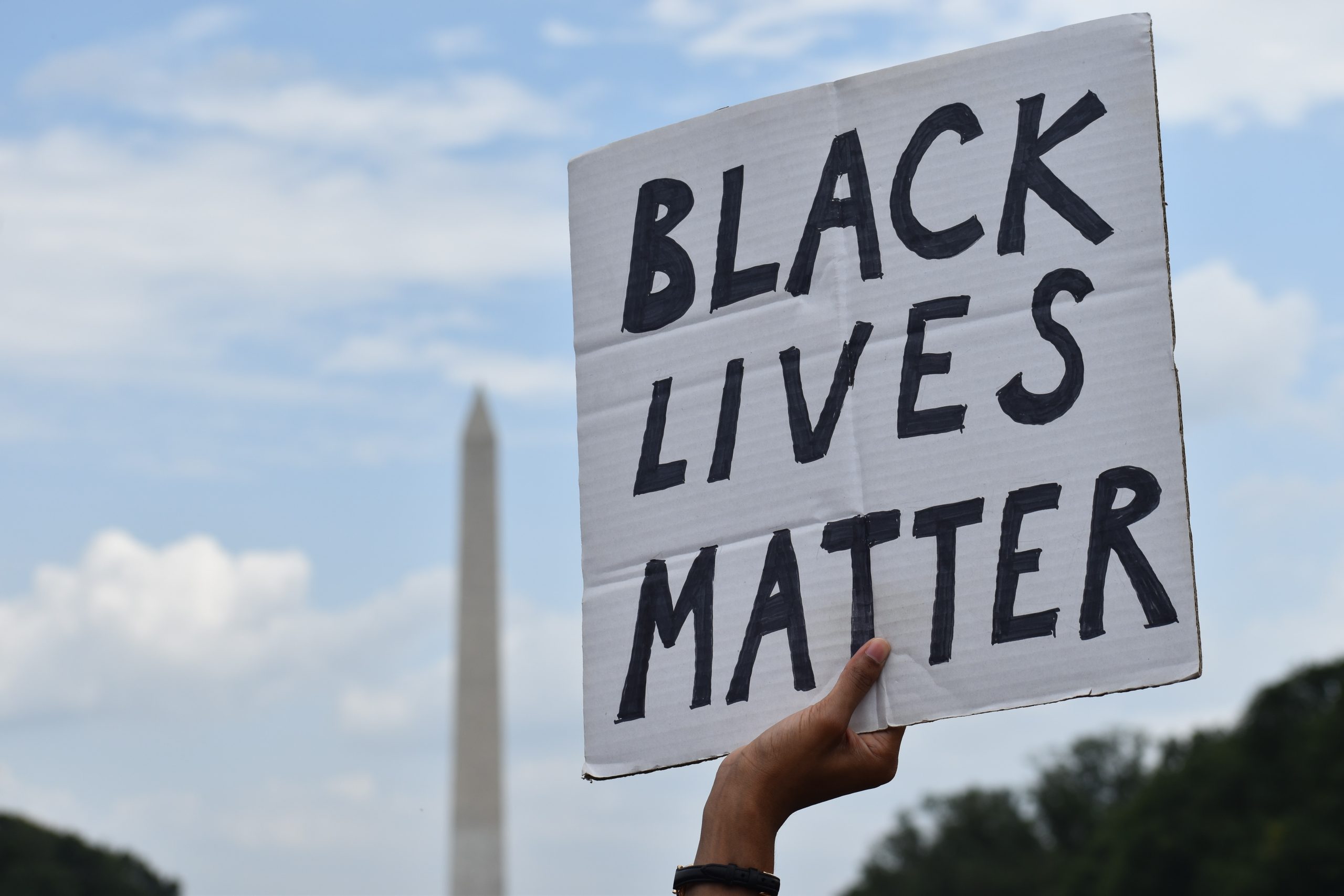 We spoke with Chu-Chu, a Project Manager in the North East, about the realities of racism, what difference the Black Lives Matter movement is having, and what she is keen to see come from our Manifesto for Action.
"I am a project manager in the North East where I manage three projects, one specifically for mental health and two for mental health and learning disability services. As of January '22 I will have worked for Creative Support for three years, and have worked in the care industry in mental health, drugs and alcohol, and other services before this too."
---
Manifesto for Action
"When the Creative Support Black Lives Matter Manifesto for Action was published it felt good, it really did. I already felt comfortable with Creative Support before this because of my manager – I had never felt any discrimination from them and always felt I could be myself with my long hair, or my afro, or my braids, or up in a wrap around my head. I never had discussions or funny looks or anything.
"After the manifesto was published, it did make me think why hasn't this been done before? In every organisation there is a water cooler mentality and people talk about others and movements, etc. It's all these subtle things that are going on which relate to some of the pledges and actions that have been taken which have an impact on people. For example, adopting the Halo Code was great but I think we could take that next step and lead more conversations about such things as microaggressions.
---
EDI Meetings
"I also think that the Equality Diversity and Inclusion Network meetings are fab. They are a place for people to share ideas and discuss the perspective of everyone's experiences. It's like a chain effect, because you share stories from your family and friends, and ideas from other people, and that's what people bring to the meetings. It's a place for people to be able to express their experiences and see where we can make changes and be a support.
"People are going through things in their personal lives, and they are able to come to the EDI meetings with it. For instance, I still get racially attacked to this day. The network is a place to highlight what's going on for people, as it's not something you just come to work and share.
"There is much less of a work/life balance for Black people and it's because when we leave work, we also have to go home and do more work because our homes have been graffitied or someone has broken a window. The meetings have been good as it gives people a place to share personal struggles and issues."
---
To the future
"There are some things I'm keen to see manifest from the manifesto, like having the dedicated resource or person alongside the EDI network.
"Everyone doing the anti-racism training will be good too. I think the more people that do the course, the more they will learn the realities of racial discrimination. Some people are ignorant and don't really understand what has happened and what continues to happen to Black people. They look at you and think that everything is okay, but like I said earlier about the work/life balance, there are lots of things going on that people are just not aware of.
"People don't know how to handle incidents of racism too-  they can be unsure of the best way to respond or worry about coming across as offensive or ignorant. It would be great to open up space and invite staff to ask anonymous questions which the trainers could answer at the end. Lots of people are very hesitant to ask questions because, like I said, they don't want to be offensive and are afraid of getting it wrong- they aren't necessarily racist, they just have a lack of knowledge about it, so taking away the fear and getting actual answers could be a big step for some people."
"Another thing is microaggressions. it's really important to raise awareness, including speaking about the effects of people mispronouncing or spelling your name. I don't believe there is any excuse for people to not even attempt to say people's names. It's lazy and comes across as very disrespectful.
I read the 'My Name is' article in the Black History Month newsletter and I think Uzoamaka said it all! It was such a proud moment when she gave her speech to see someone from my side of Nigeria, from my own tribe, to stand up there and showcase her name. My father didn't give us any English names as our names are our identity and it's our pride. As contributor Abiola said in that article, our names are given to us based on the circumstances of our birth and our environment, and I'm proud of all seven of my names. Hearing people mispronounce my name, or say that they won't try and pronounce other people's names because they're 'foreign' is really upsetting to hear. One of the people I support calls me by my surname and I call them by theirs, which I absolutely love, but when people don't even make an attempt it's very disheartening.
---
The reality
"Some people don't think that racism is an issue anymore, but it's still a struggle out there. You see it on TV and assume it's just a TV thing and there isn't actually any racism out there. It is out there. I have been attacked previously in my life and actually experienced more racism over the past year that I did before. I had a man try and get into my car whilst saying discriminatory things to me not too long ago, and a professional person, even in their uniform, be abusive just because they were disgruntled in a bit of traffic. These are the realities. If you see something wrong, or see someone being racially attacked or abused, stand up, and stick up for what's right and say something."
---
Thank you to Chu-Chu for taking the time to speak with us, and to help us educate ourselves on these important topics.
To read our full Black History Month newsletter, with many more interviews and contributions from our fantastic staff and the people we support, click here!