How To Get a Library Card

This March it's Love Your Library Month, where we'll be sharing all the wonderful ways libraries help our community! The first step to loving your library is becoming a member, but what if you're not sure how to sign up? No worries, we've got you covered- here is a handy guide to get your own library card!
---
Each library is different, so the first step would be looking up your nearest library online, or visiting in person. Joining a library is free, as everyone has the right to enjoy reading books.
If you're going in person, you'll need to bring some form of ID with you that shows your name and address. This could be your driving license, medical card, a bill or a bank statement. The friendly library staff will be more than happy to help walk you through each step of the process, and if you ask, they can even recommend books for you for your first loan!
If you prefer to sign up to get a library card online, you can visit https://www.gov.uk/join-library and type in your postcode. From there you can go to the library page of your local council's website, where you will usually have to fill in a form. The form will give you a temporary number, which you can bring to your library in person and finish your registration.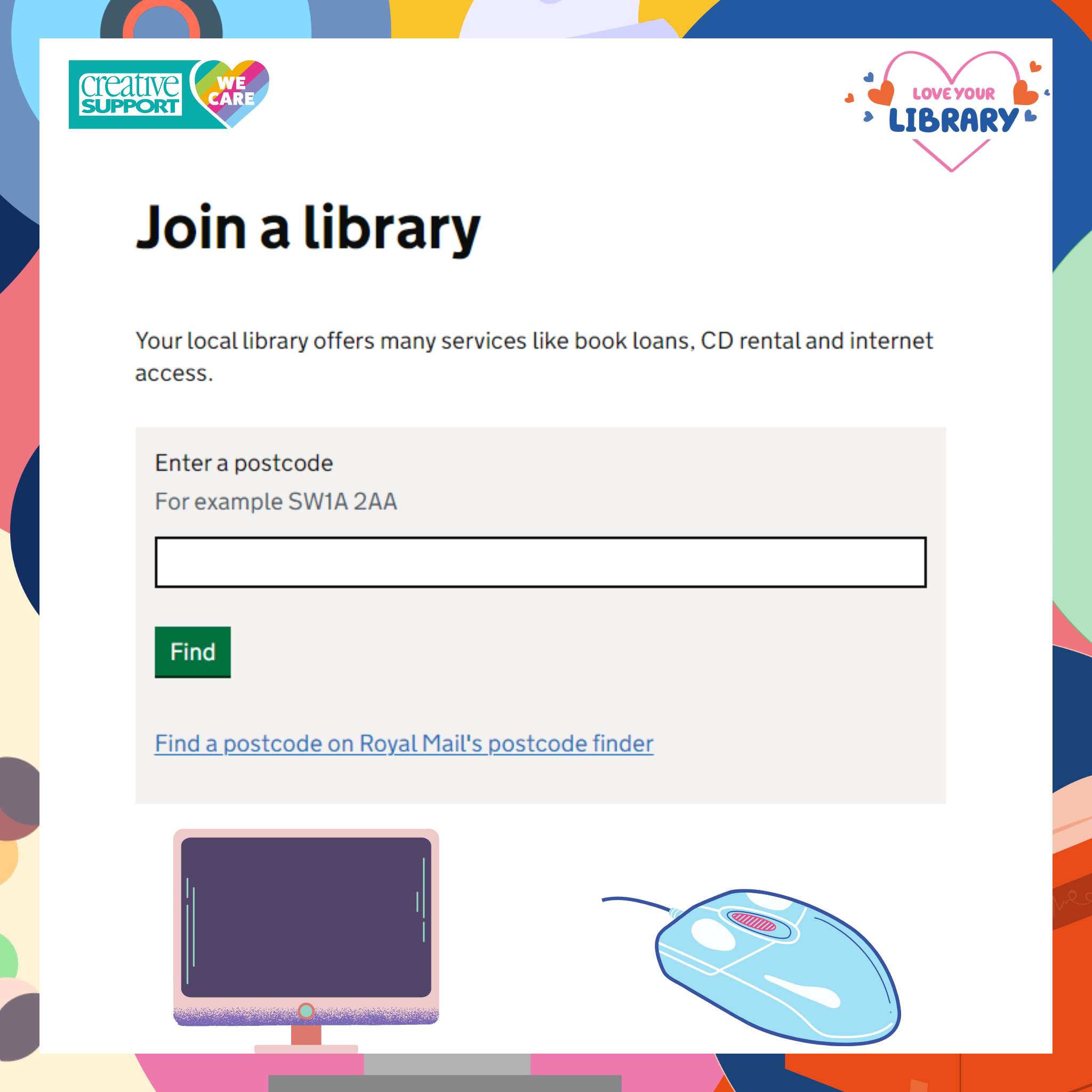 Once you become a member they'll give you your very own library card- yay! You can use your card to borrow books, eBooks, DVDs use the internet and printers, access subscriptions and courses, and much more.
If you have a smart phone or tablet, keep your eyes peeled for an article soon on ways you can access your library from your home, including downloading books and audiobooks from the comfort of your own sofa! You will need a library card or temporary library ID number to get the process started however, so make sure you follow the steps above to get the show on the road.