Hair & Discrimination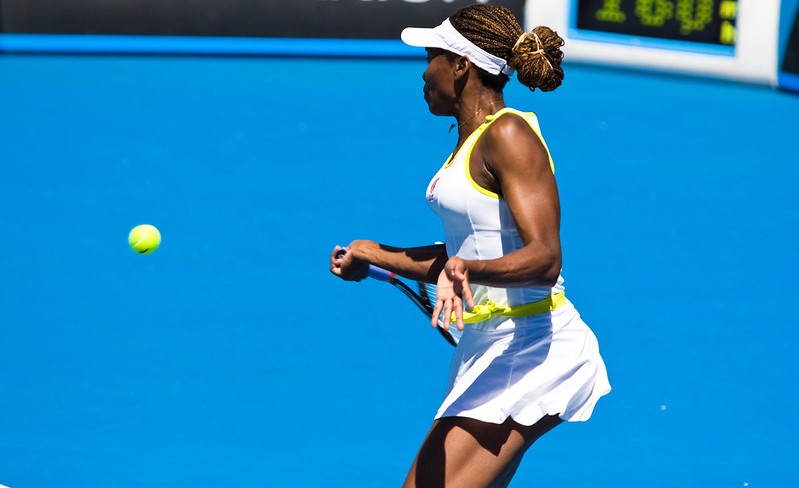 In 1999 at the Australian Open, Venus Williams was penalised for wearing her hair in braids with beads at the end. During the match, some of the beads fell out onto the court and her opponent Lindsay Davenport found them to be 'distracting'. When Venus argued with the umpire of the match she said, 'I shouldn't have to change, I like my hair!' but she was still penalised for causing a disturbance. Venus demanded to speak to the match referee who agreed with the umpire. She went on to lose the match and would rarely wear beads after this incident. Venus was ranked third in the world at the time.
In 2017, Ruby Williams, who attended a school in East London, was repeatedly sent home because of her natural hair. She was told by the school that her hair breached the school policy and that 'afro hair must be of a reasonable size and length', but none of the hairstyles she tried prevented the school sending her home. Ruby was 15 years old.
This year, job applicant Jerelle Jules applied for a job at The Ritz in London. He made it to the final stages of the interview process, but was given the grooming policy that indicated staff were not able to have 'unusual hairstyles such as spiky or Afro-style'. The grooming policy had been dated 2021. There are many studies that demonstrate that these stories are more than one off experiences.
According to the Hair Equality Report 2019 from World Afro Day, 1 in 6 children are having a bad or very bad experience at school connected to their hair and the amount of anti-Afro hair policies has risen by 66.7%. A study by Dove showed that 1 in 4 Black adults have been sent home from work or faced disciplinary action as a result of wearing their hair in a natural or protective style. Discrimination based on hair is insidious – using coded language like 'unprofessional' to enable and perpetuate bias actions.
A Creative Support staff member shares their own experience with their natural hair journey, and talks about how hair discrimination has affected their work.
Keshia, Helpdesk Advisor said "I've experienced hair discrimination in the past. It started in high school and has had a lasting impact on me into adulthood. Other school kids would put things in my hair and torment me about the texture of it. One kid even cut my hair from behind once. I have naturally curly 3C / 4C hair and I'm mixed-race. My mum is white and my dad is black.
As a kid growing up, my parents told me I was black but as I got older, I noticed that black people would suggest otherwise, and some white people would suggest that I'm not white so it was difficult for me and caused issues with my identity in terms of my hair.
I have experienced hair discrimination in my previous workplace where my co-workers would make negative comments about my hair, and one person even touched it! I have been wanting to start my natural hair journey for some time, but there has been something holding me back. I tell myself it's easier to blow dry it, and that I prefer it being longer. I do love my curls, and working at Creative Support has made me feel more comfortable to express myself, and it has helped me work towards my natural hair journey."
The Equality Act 2010 legally protects people in the UK from discrimination and harassment in the workplace based on age, disability, gender reassignment, marriage and civil partnership, pregnancy and maternity, race, religion or belief, sex, and sexual orientation. Hair is not listed as a protected characteristic under The Equality Act 2010. However, new guidance has been issued from the Equality and Human Rights Commission that suggests that because 'Race' is a protected characteristic, this should mean that a person must not be discriminated against because of their hair or hairstyle if it is associated with their race or ethnicity.
Racism is widespread in our society in the UK, and is often deep rooted in the workplace. Challenging practice, policies and cultures that contribute and allow racism should be a priority for all organisations. At Creative Support, we believe that everyone has the right to reach their full potential at work, regardless of their race, ethnicity, hair or cultural beliefs.
Header image credit: Julie Edgley, Flickr