'Green Grant' Garden Success!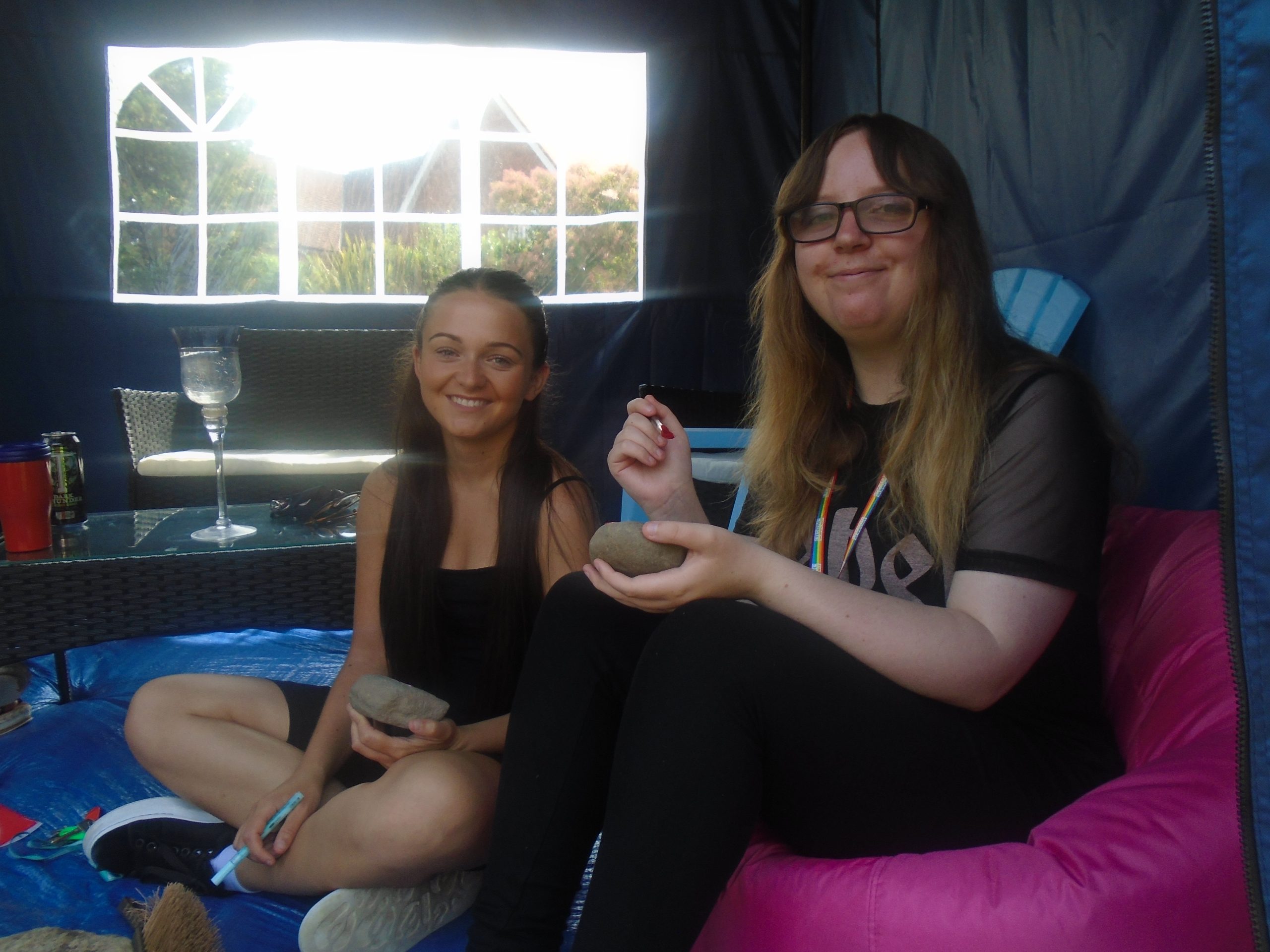 This year's internal grants programme was the 'Green Grant', giving out 5 'Green Your Service' grants of up to £1,000 to help services transform their outdoor spaces, and to improve the wellbeing of staff and tenants. We chatted with some of the services who received this grant about how they used the money to create their backyard havens.
---
Lisa, Stockton-on-Tees
Lisa applied for the grant to make their garden accessible and to give each tenant their own individualised planters.
Lisa explained that they have a large garden at the service and want to make as much use of the outdoor space as possible, especially with lockdown and not being able to go out and about as much. "We have a summerhouse so service users like to go and relax in there on their own. We've also done garden parties and fundraisers. As the tenants are in their 30s, they're fairly young and active and like being out there."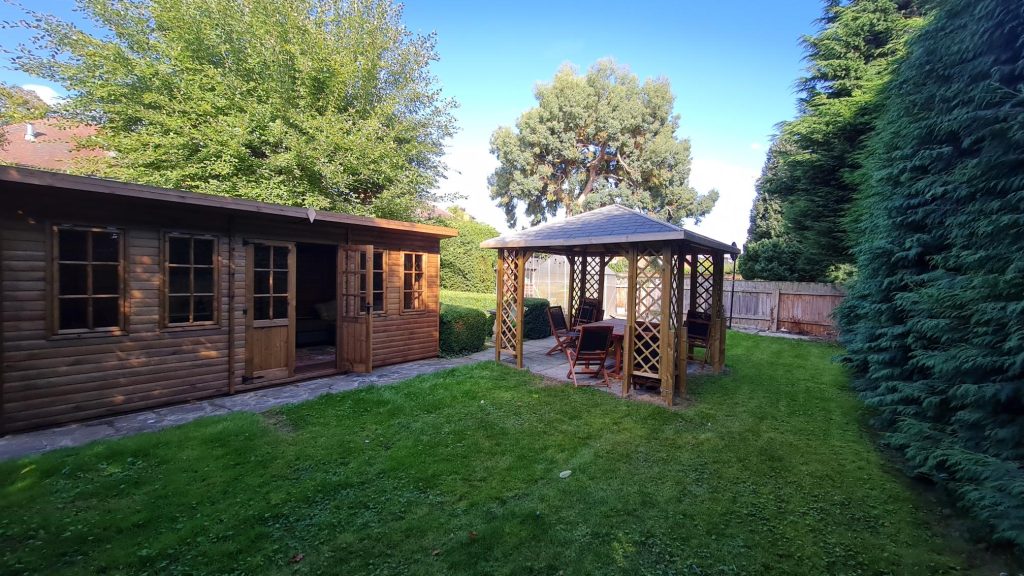 One of their tenants has an exceptionally green thumb, having regularly attended a gardening group to improve his skills and confidence working with others. He was even featured in an article for Stockton Borough Council for his dedication in the garden and greenhouse to provide vegetables for other service users to cook with. However, with declining mobility he is finding it more difficult to bend down to plant. By using the grant to provide raised beds, the garden can be more accessible.
Lisa really showcased her DIY skills, building each planter from scratch out of the wood they'd bought. The service user even used his walker to help to bring the wood over! "He's really enjoyed every bit of it and he doesn't complain. He asks daily when the wood's going to be built," said Lisa. "It took about a day to build a large one for all the vegetables. We have corn on the cob, salads, tomatoes and carrots. He doesn't even like tomatoes, he just likes giving them to people!"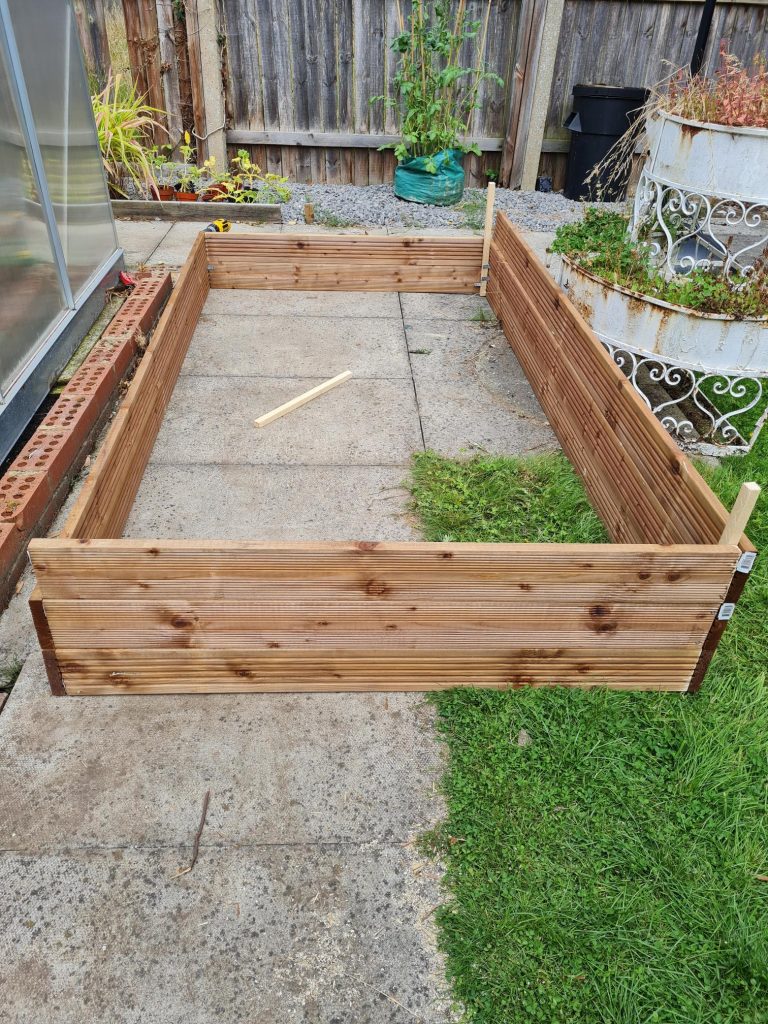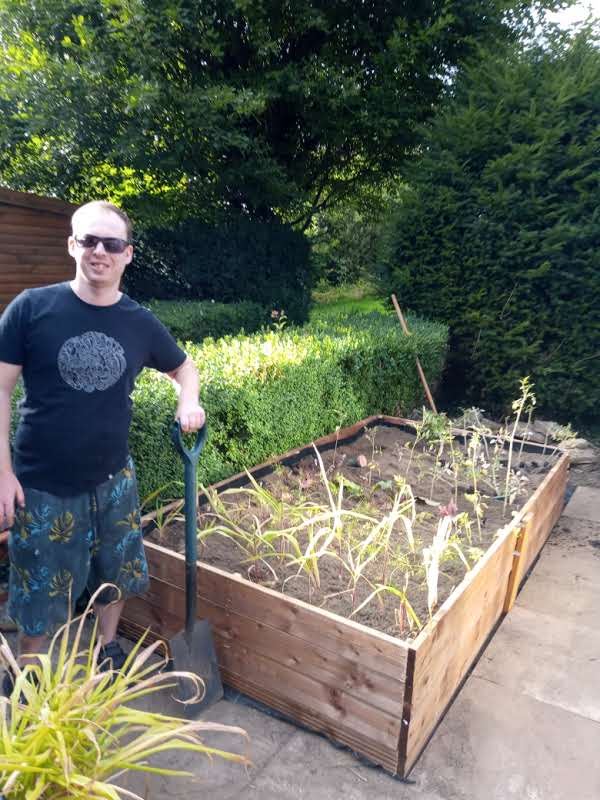 Lisa has built several planters for each tenant at the service to have their own. "One individual has mental health issues and isn't that interested in vegetables. He's asked for a raised bed for a plant in honour of his late mum, with a purple plant and a plaque in her honour. Some wanted to grow herbs, and others flowers." The individual areas have really helped the tenants with their mental health. "They're less in each other's way than before, and can now focus on their own things," explained Lisa.
As several of the tenants have anxiety and mental health issues, being outside has had a positive impact. "I think it really helps to look out of your window and be able to see the wildlife. If we have any spare wood left over the tenants also want me to build a bird table." I think you have your work cut out for you there Lisa!
---
Jill, Warrington
Jill, a support co-ordinator in Warrington, applied for the grant to turn their garden into a communal area where tenants can spend time together and do activities. We had a chat with Jill so she could tell us all about why they wanted to create this space, and how it's helped.
As the service is new, Jill wanted the people moving in to have a large communal space where they can spend some time together and get to know one another. "Everyone is more or less the same age and have started to form friendships," Jill explained. "As they're all in their own flats right now, we thought it would be easier for everyone to get together in a shared space." When asked why transforming their garden was important, Jill said it's given them a safe space outside when COVID has made it difficult for people to gather indoors. "Everyone had been going a bit stir crazy and because we couldn't go out to normal places, some of the tenants hadn't been out for so long. The garden gives them a chance to slowly re-integrate and give them some chill out time."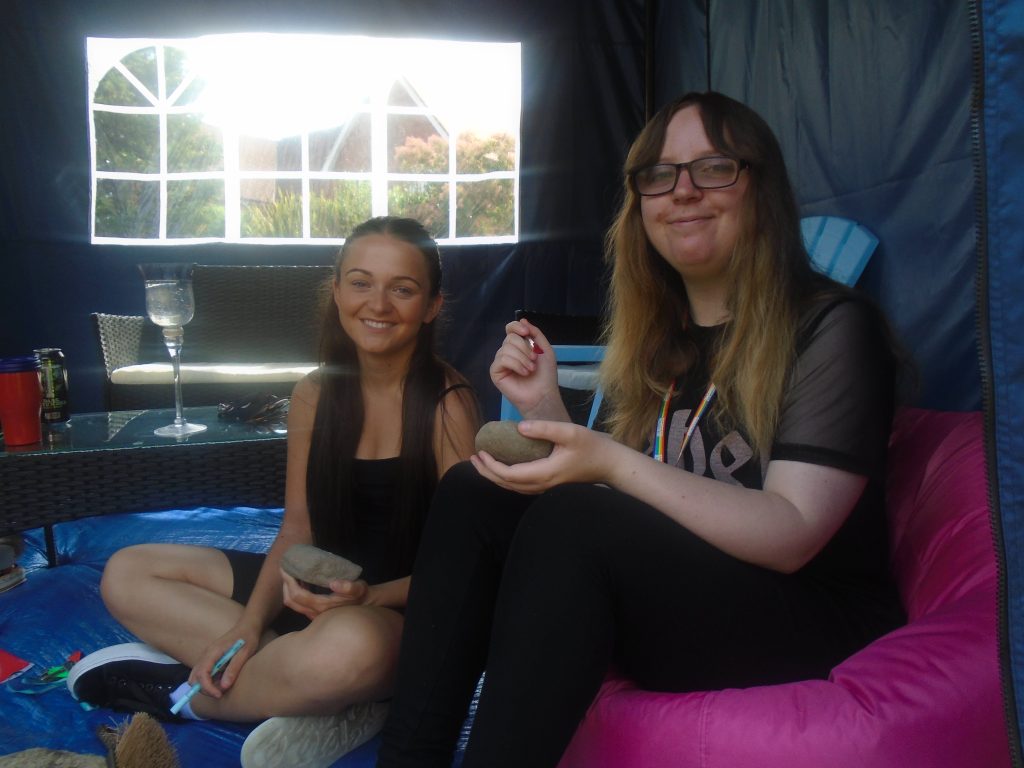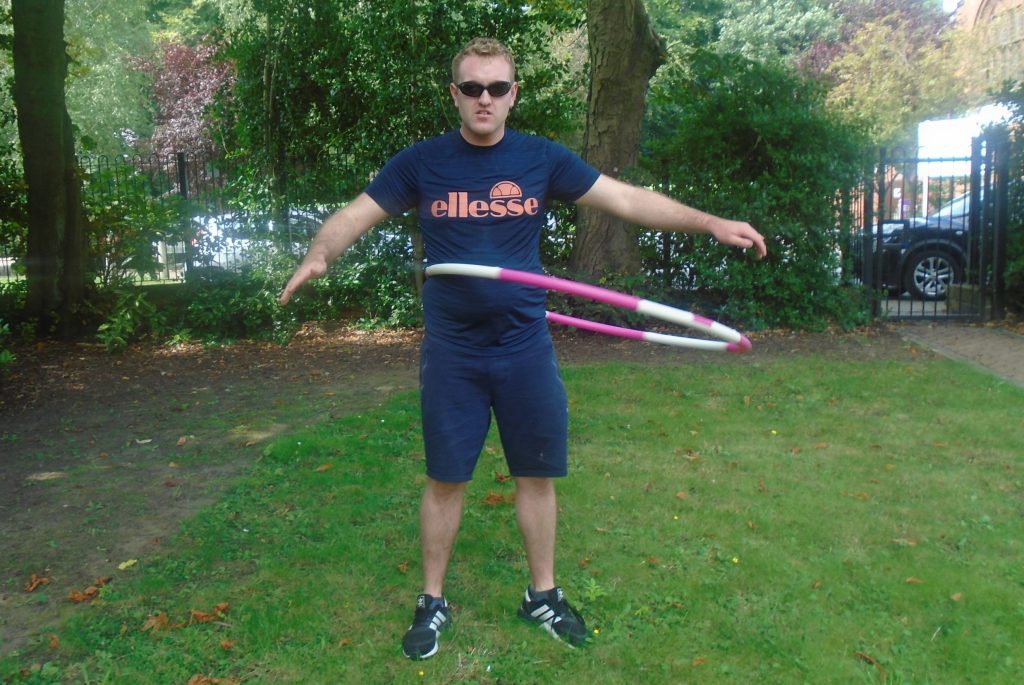 One of the first things on the list was a large gazebo to provide some shelter. "It's been brilliant," said Jill. "We've got everything now: the gazebo, a little table and chairs and a couple of little fairy lights, some ground sheets and a couple of little butterfly decorations." Jill explained that they're looking to add even more to their garden in the future, and are planning to give each tenant their own area to enjoy. "As the tenants are still new we still want to get to know them and find out what would work for them, and have them choose the things they want." Included in the list are sun catchers and wind chimes, as well as flowers so the tenants can enjoy sensory aspect of being able to smell them.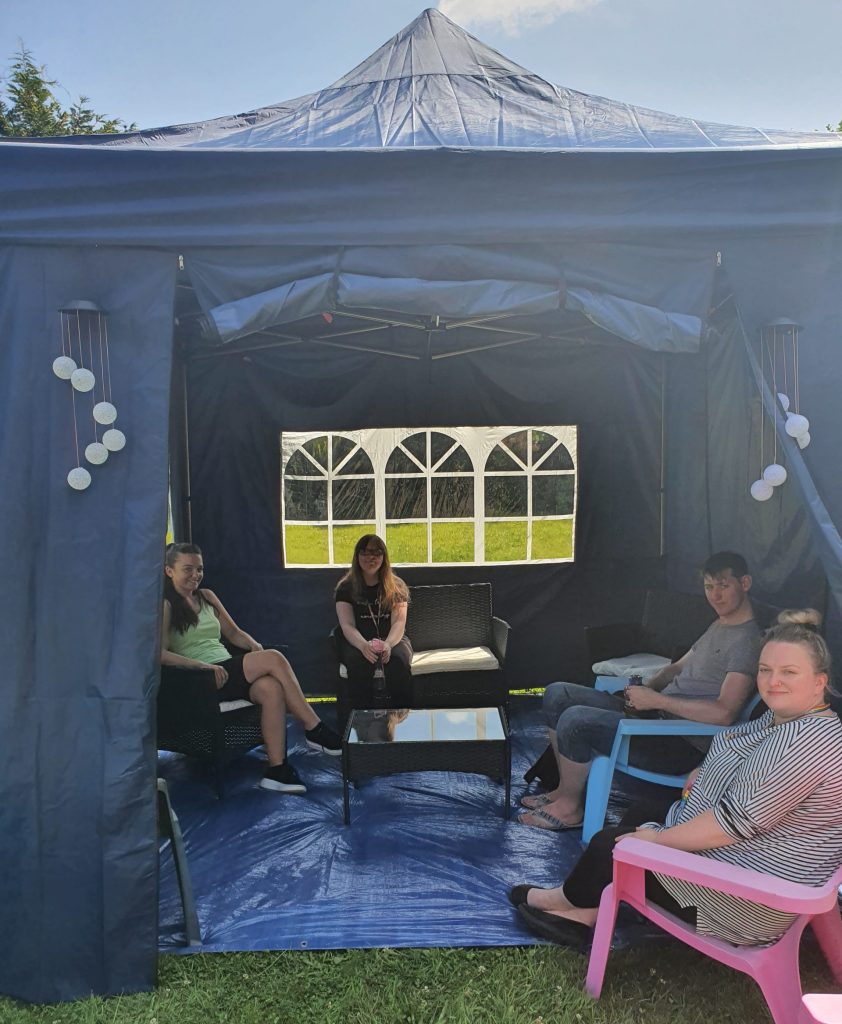 ---
Jade, Braintree
Senior Support Worker Jade applied uncovered a unique rocky area in their back garden over the summer, and wants to use the grant to turn this into a stunning water feature.
"We're on a beautiful site with so much potential, and a couple of our residents really enjoy gardening and being outside," explained Jade. So far, they've used the grant to order a wooden swing bench, solar lights and paving slabs, to create a circular area for seats. Jade is also hoping to build a pond after their additional building has been built, hopefully by next summer. "It helps with mental wellbeing to be in an environment that's so relaxing, and to feel at peace by their surroundings. The purpose of having a fish pond not only adds to the tranquil atmosphere, but can provide sensory stimulation and an element of shared responsibility to look after the fish within our grounds."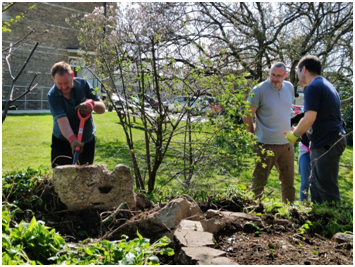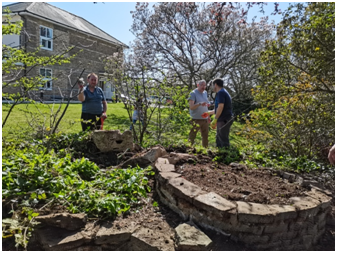 When pulling up the weeds, Jade and the residents had uncovered a beautiful area of rockery that will help to give their garden a unique and tranquil atmosphere. "It needs a lot of maintaining," Jade said. "We're all motivated to do it. We're not making the most of the space and we want to think how we can improve what we've got, we have all the tools." Part of the plan involves a sensory garden, using the solar lights and swing bench they've purchased, as well as a water fountain feature. "We have some lavender seeds and different plants for the smells."
When asked why transforming this space is important to the staff and residents, Jade said "I think it's for the general wellbeing of staff and residents, as it's a proud place for them to live, and staff feel proud to work here. We've recently had a large wooden gazebo installed, and that's created another area for socialising."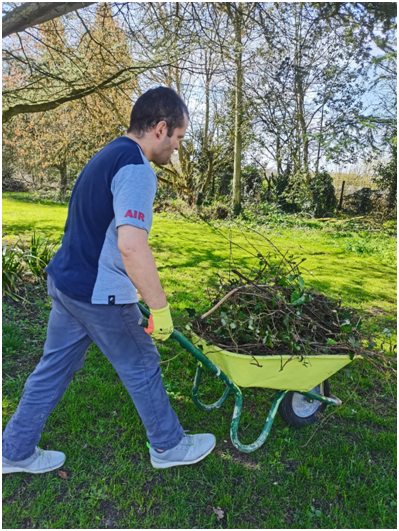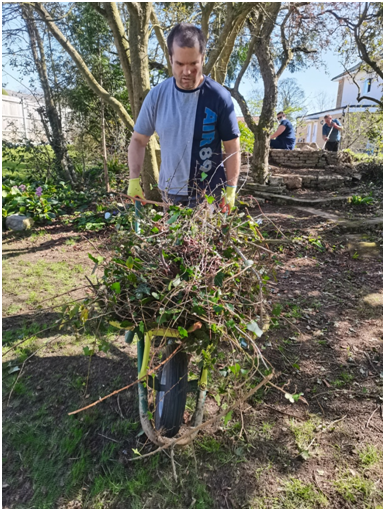 Although not everyone has a super green thumb, the staff and tenants area all helping out and getting involved. "We're not gardeners, but look what we can do all together. A lot of the residents are better at gardening than the staff, and they enjoy sharing their knowledge. We've got a couple of residents in particular involved, and they feel valued and that their knowledge is valued. It's a sense of achievement." There's no denying this is a huge DIY project, but we're sure the results will come in the end and everyone's hard work will certainly pay off!
---
Danielle, Warwick
Danielle received both our 'Green Your Service' grant, as well as our 'Green Your Life' grant of £100! She applied for the grants to encourage the people they support to be more involved with the garden, and to create fun activities at home for times when it is not always possible to go out in groups.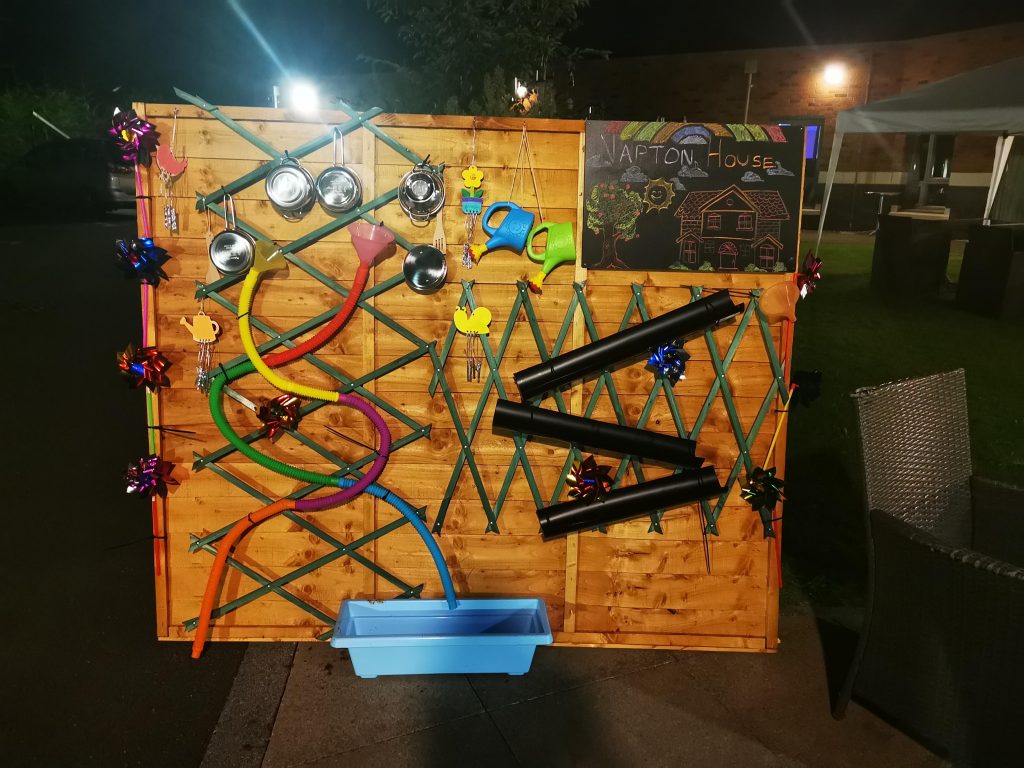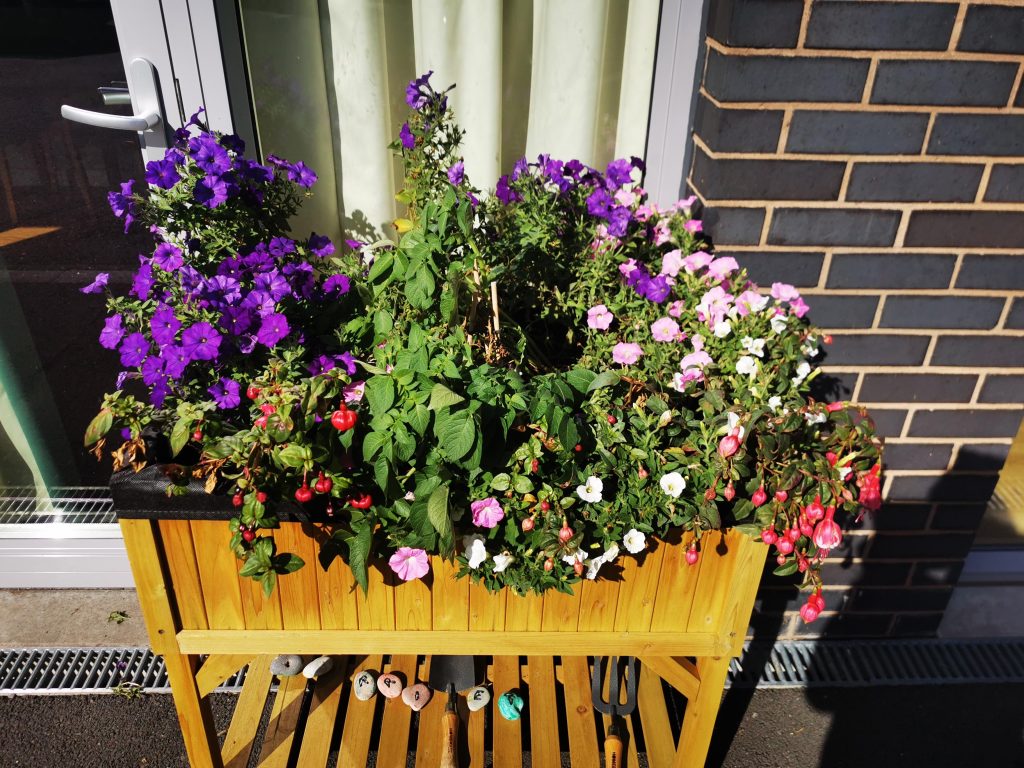 The team have managed to buy some different plants to go in raised flower beds and planters, to be accessible for their wheelchair users. "We wanted to have a better-looking environment with more things for people to do", explained Danielle. "Everyone was happy to be involved while it was being done, and would help to dig, water, and choose what they wanted to grow. We have potatoes, cauliflower, peppers and lettuce at the moment." It sounds like they have a fantastic array of veg to use in home-cooked meals!
One aspect Danielle wanted to create was a sensory wall for tenants who have more sensory needs. "I did some research and tried to replicate a photo I found online. There's water, pots and pans, funnels and tubes and a blackboard. The main features are water and sound." As well as new objects to create fun activities, the service has also made their garden a haven for creatures and wildlife. "We have a bug hotel and a bird feeder. The tenants can have a list of the birds or creatures and mark them off when they've been spotted."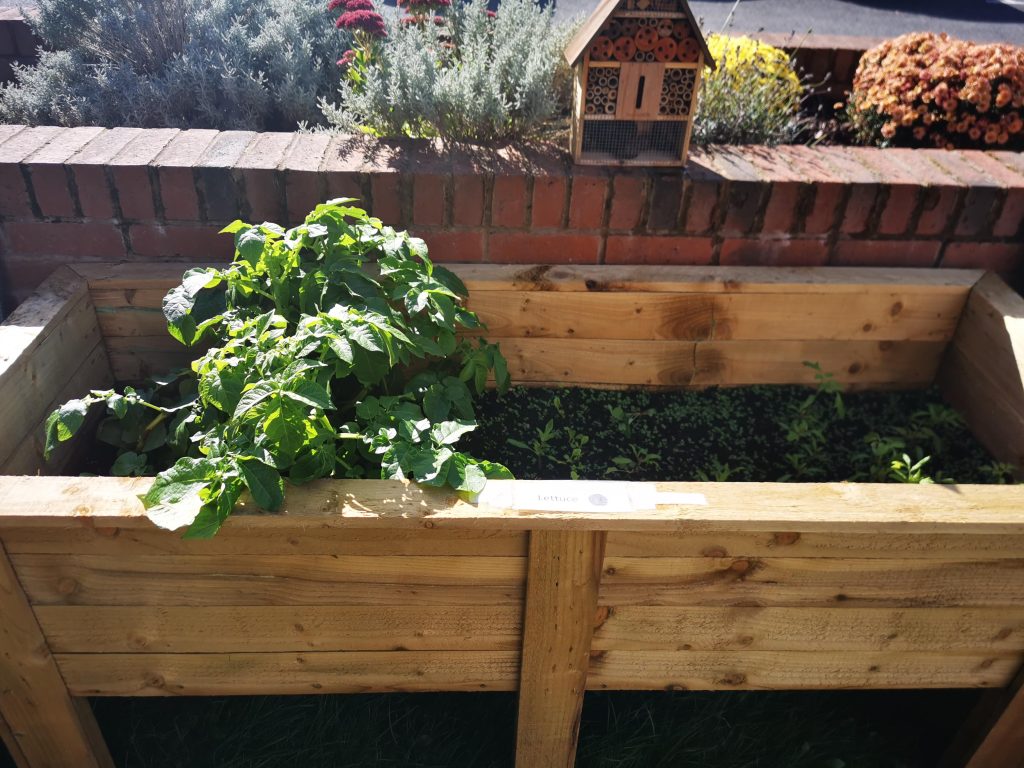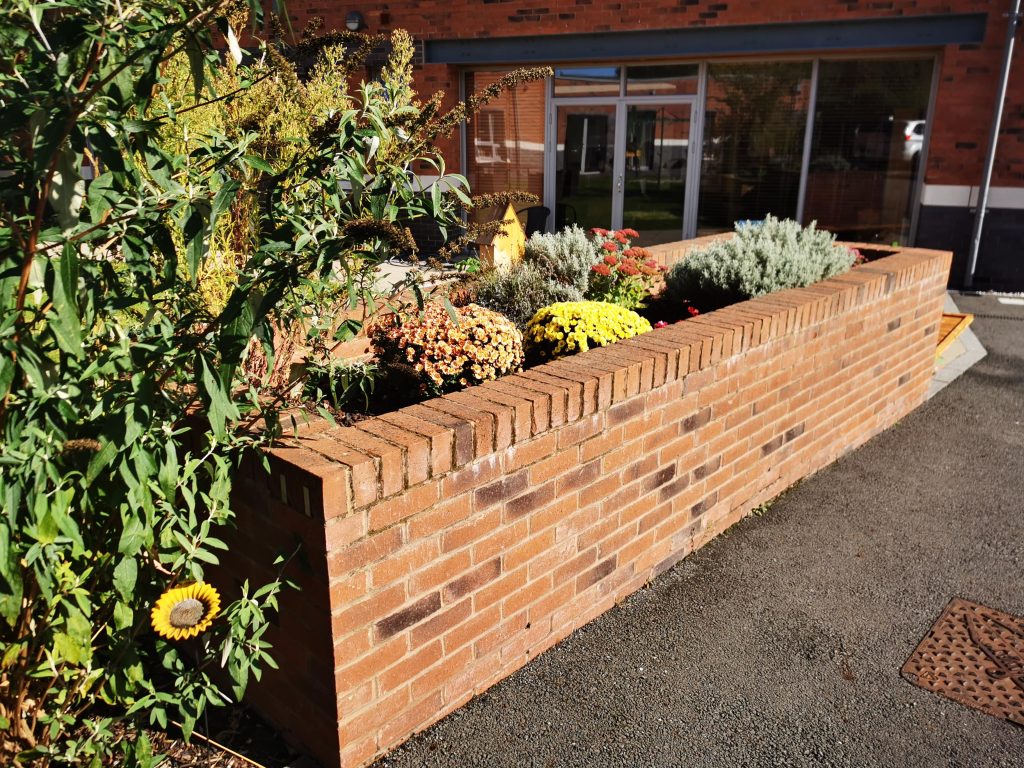 Danielle told us that the new improvements are well-deserved by everyone at Napton House, as they had remained positive throughout lockdown. "To me, they did really well when we told them the new guidelines, making sure they're doing it right and asking lots of questions. Everyone had their bad days, but the majority responded well and stayed upbeat." Everyone definitely deserve this new activity-filled space after such a difficult time.
---
We'll be posting more about all of our Green Grant recipients each month, so watch this space! In the meantime, keep up with us on our Facebook and Twitter.