Gardening Grant 2020 applications now open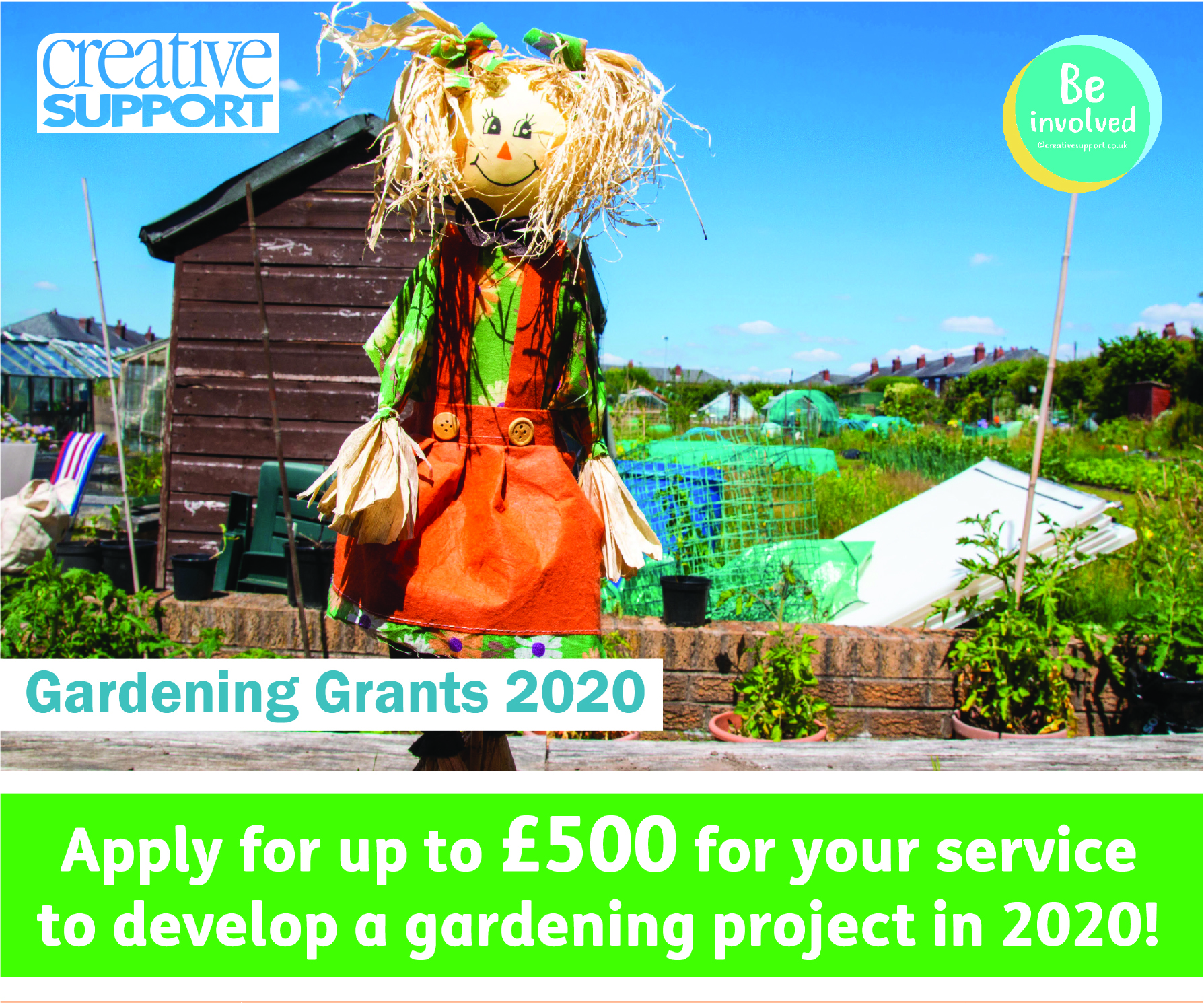 Following the success of our Be Involved initiatives like Green Goals and the Sunflower competition, we are delighted to introduce the Gardening Grants 2020.
The Gardening Grants aims to improve staff and service user wellbeing by getting services across the country involved in gardening activities.
We're encouraging applications from services wanting to start or develop existing gardening projects that will enrich the lives of the people they support. This could be taking on a plot at your local allotment, starting a wildflower garden, building a sensory garden, or getting a group together to grow crops in your back garden, a greenhouse, or even your windowsill!
The Gardening Grants programme launched at the Celebration Gala on 4th December 2019 and application packs will be available from this date. We will then be accepting applications until 31st January 2020. Services wanting to start a gardening project can apply for up to £500. Services wanting to develop an existing gardening project which was started using money awarded from the 2019 Opportunity Choice and Wellbeing programme can apply for up to £250.
Download a Gardening Grants 2020 application form editable PDF today!
To submit your application form and for further information please contact the marketing team: marketing@creativesupport.co.uk