🌻 Gardening Competition 2022!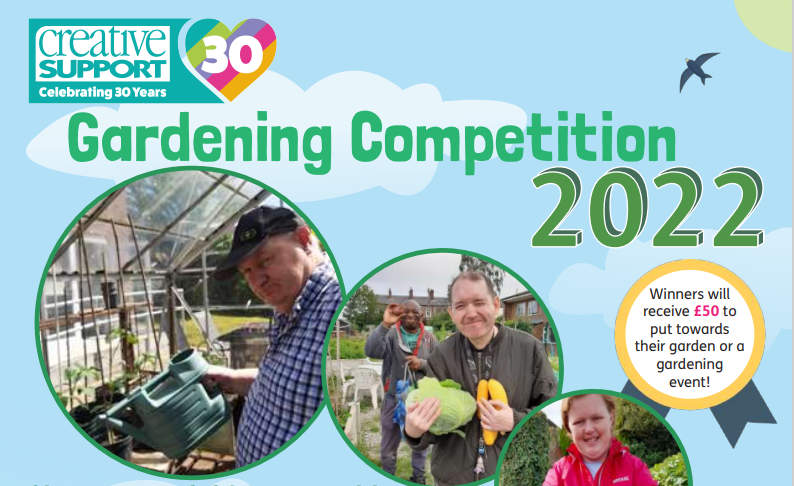 Our 2022 Gardening Competition is now live!
This year we're holding a competition for our green-thumbed gardeners across the country. The winner will receive

£50

to put towards their garden or gardening event!
🌻
We have five categories for you to enter:
Best Service User Project
Did you design your garden? Put in the hard work? Do you keep it looking good, or come up with exciting ideas?
Best Homegrown Food


Are you living the good life, growing your own delicious fruit or veg?

Best Sensory Garden
Do you have beautiful colours, amazing smells, relaxing sounds, different textures?
Best for Wildlife
Is your green space a haven for bees? Is there a hedgehog hotel? Do the birds love your space?



Best Indoor Plant Selection/ Most Improved Outdoor 

Space
No garden, no worries! Do you take care of indoor plants? Or have you transformed your shed, front porch or outdoor seating area?
🌻
How to Enter
Please email your photos and a brief explanation to marketing@creativesupport.co.uk.
The deadline to enter is Wednesday 31st August 2022.
If service users have different gardening projects they can apply individually. If your service is working on one big project, please apply together.
🌻
Application Tips
Include as much detail as possible 

Coproduce your application with the service user, or better still, support them to write their own!
Good luck!