Festival of Expression 2020 – make 2020 the year to try something new!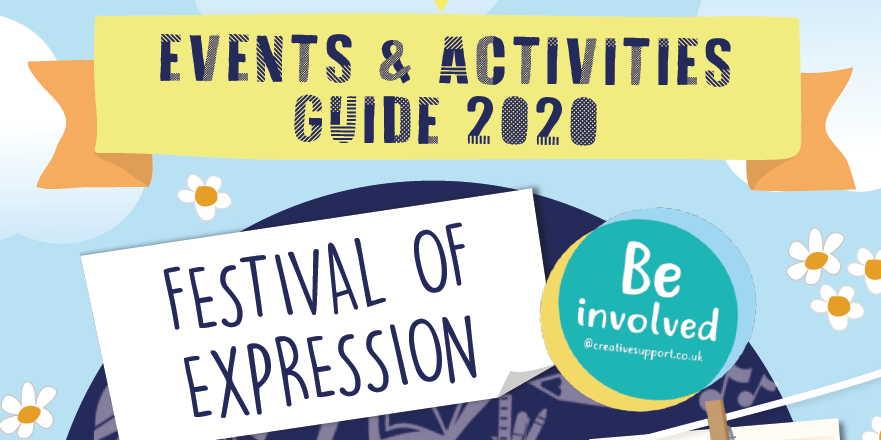 Our 'Be Involved' guide 2020 is a 'Festival of Expression'. We will continue to support you to be an active part of the Creative Support community and we would especially like you to have a go at something new!
Whether it's learning a new skill, visiting a new place or taking up a new hobby, we want to celebrate experiences you've never had before. Maybe you're planning to go on holiday for the first time, or trying a different destination this year? Perhaps you would love to go to a festival or a concert or maybe you've always wanted to learn to sing or play an instrument.…whatever it is, let's make 2020 the year to try something new! The 'Be Involved' Guide is packed full of ideas for and themes which encourage activities and events across the country.
Be Involved Guide 2020 – Festival of Expression
Getting into the festival spirit!
We have created a special pack for those who are hosting a festival at their service to showcase their new skills, or for those who are attending a festival. Contact the marketing team (marketing@creativesupport.co.uk) to request your 2020 Festival of Expression wristbands, bunting, t-shirts and water bottles.
We will also be publishing a list of local festivals you could get involved in. Keeping checking our website to find out more.
For more information on the 2020 Be Involved guide please contact the marketing team on marketing@creativesupport.co.uk