Festival Fiesta in Warrington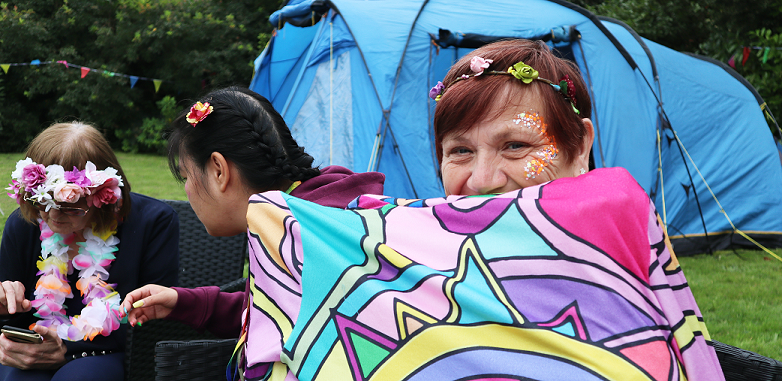 Last weekend services in the North West came together in Warrington to celebrate their Festival Fiesta, going all-out with musical performers, glitter and face painting, and even staying overnight in tents! They used their Grand Fiesta funding to throw a true British music festival, and spirits were high as everyone danced until the late evening. 
Held in the spacious garden of the service, guests could have their face painted to get into the true festival spirit, and enjoy sizzling burgers made on the barbecue. Everyone set up their lawn chairs to enjoy the variety of acts, including a band playing rock and swing classics. Kath, who we support in Warrington, couldn't resist joining in with her tambourine, encouraging staff and tenants to get up for a boogie.
Jackie, Operations Manager made flowers from recycled materials to decorate the fences, and the performance tent was decked out with lights to properly showcase the dazzling acts. Everyone really enjoyed chatting and dancing together, as despite the grey skies the weather really held out- no wellies needed here!
Jackie spoke to us about how it all came together. "I asked our service users what kind of festival would they most like, and everyone agreed on a music festival. I held a planning meeting at the beginning of July and invited people from many different services to get some ideas.
During the planning meeting some of the guys we support asked if they could camp in tents at the festival, glow sticks were requested as was a BBQ. We spoke as a group about how we could raise additional funds to buy chairs, decorations, a new BBQ and all things festival."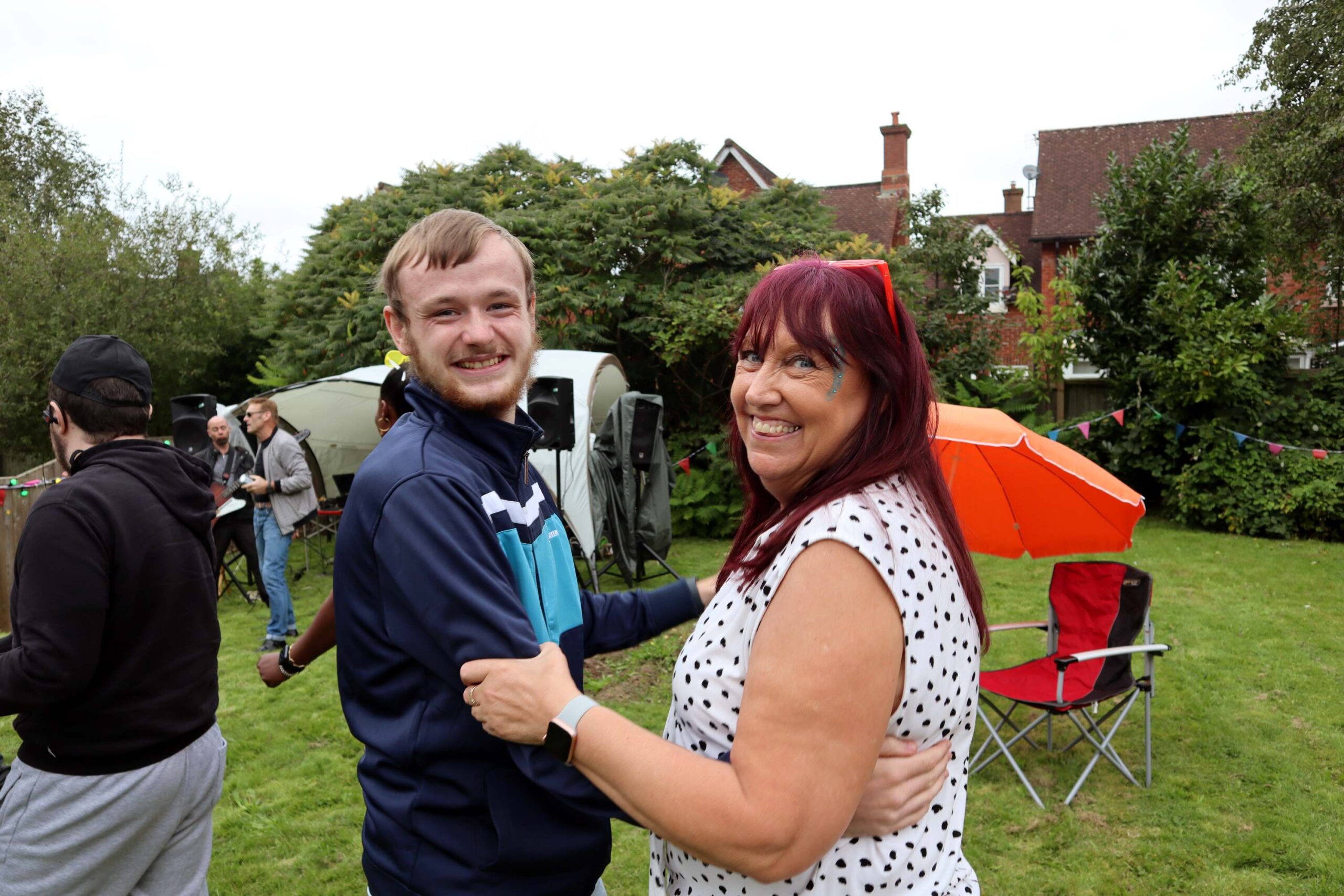 In the run-up to the festival, many different services came together and fundraised an incredible £900!
"We had lots of great ideas for fundraising," said Jackie. "So over the following weeks one of our services held a bake-off competition and raised £100, another service held a sports day and raised £150, Telford and another service held family fun days and raised £150.00 and £200, and we received a donation of £300.00 from Crest Medical!
"We are very fortunate to have some great friends. My son's friend works for Universal Tankers and they very kindly provided us with 3 portable toilets for the festival free of charge. We had 6 lovely volunteers from Barclays bank in Wavertree, Jack, Emma, Jess, Jan, Carmel and Paula who gave their time up to help us put up the gazebo, the new BBQ, hang bunting & lights and decorate the garden."
The final act of the evening was an Elvis impersonator, who played some real crowd pleasers to get everyone singing along. A few people had even brought inflatable guitars, rocking out to the music Elvis-style! As the sun was setting it was time for the raffle, with four amazing gifts up for grabs, including alcohol, hampers and a signed football shirt.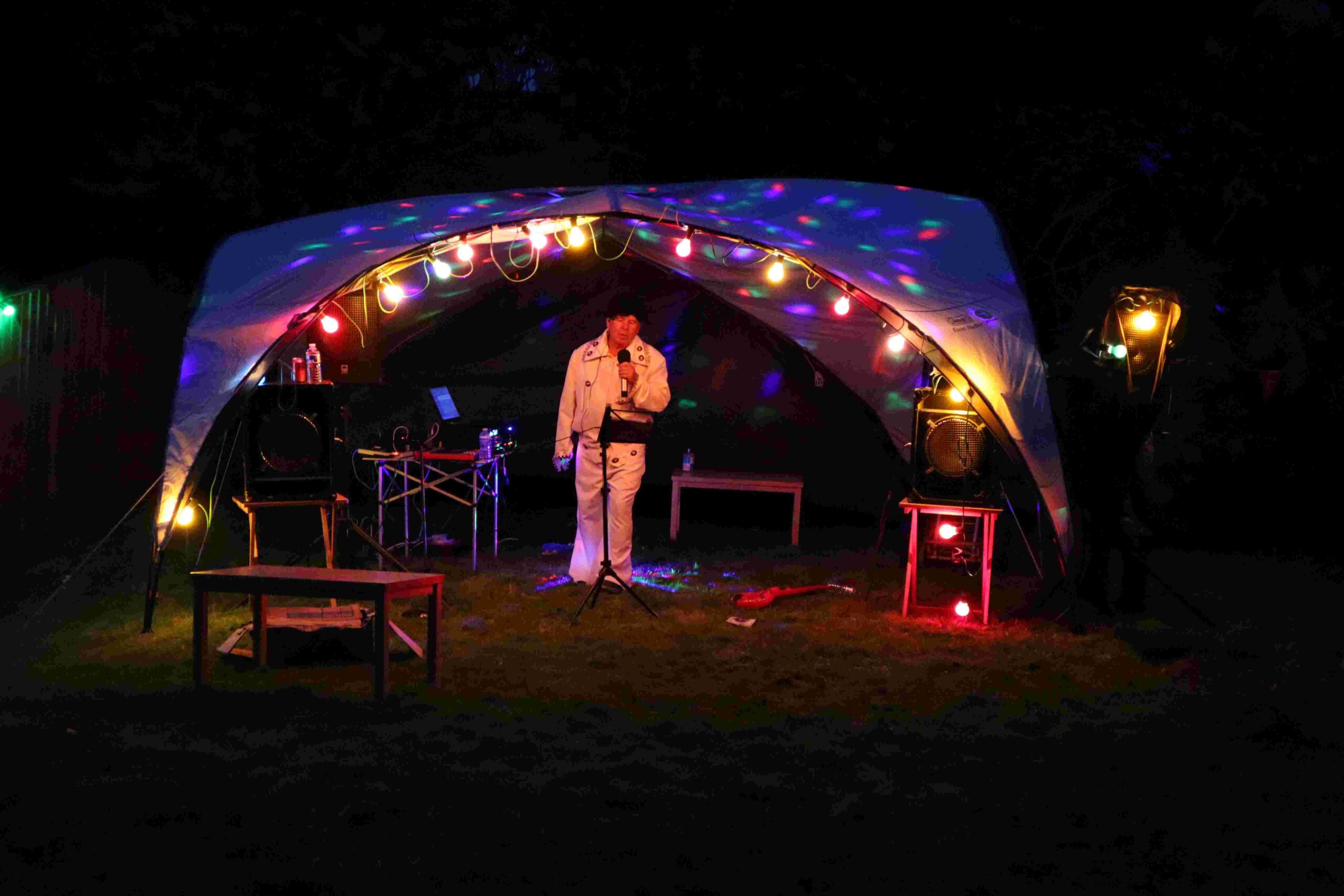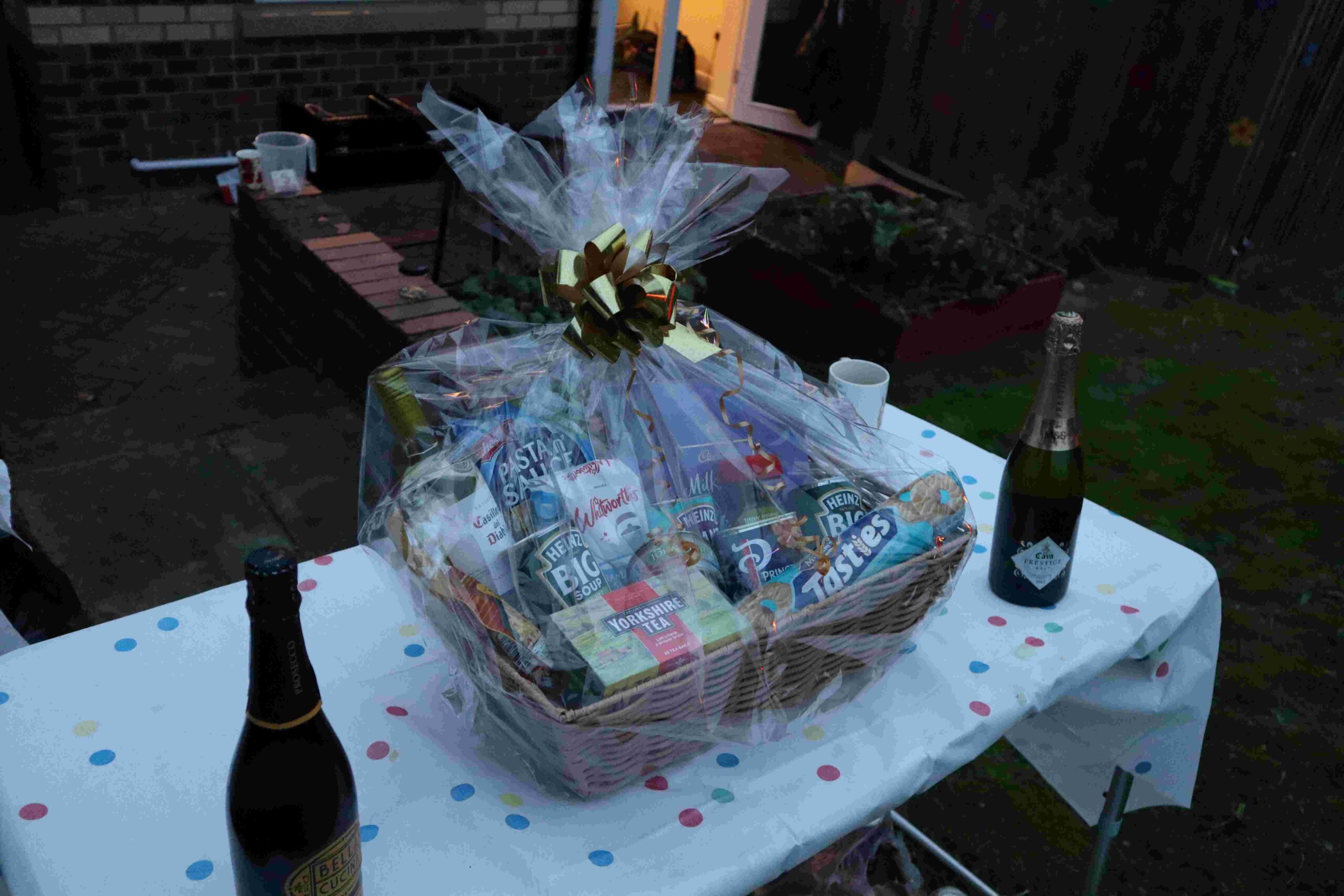 The evening ended with a glow stick party and a disco- what could be a better end to such a perfect day! We hope everyone had fun sleeping over in their tents for that true festival experience.
"Our singers were truly amazing and all gave their time voluntarily to entertain us," said Jackie. "Thank you to Paul "Avo" Atherton, Drury Lane and Paul Elvish.
Myself, Demi, Jill and Debbie all volunteered to camp out and sleep in the tents with any of the guys who wanted to stay over, this gave our service users a real festival experience. Lots of our wonderful staff gave their time to come along and volunteer at the event to ensure everyone was well supported and enjoyed themselves. The rain stayed away for most of the event and everyone had a truly fabulous time.
We have decided that we are going to make it an annual event, and we are already discussing fundraising ideas to make next year's festival bigger and better!"
We can't wait to see where you go from here, this is already an amazing start! Check out the photo gallery below.