Festival Fiesta in Bury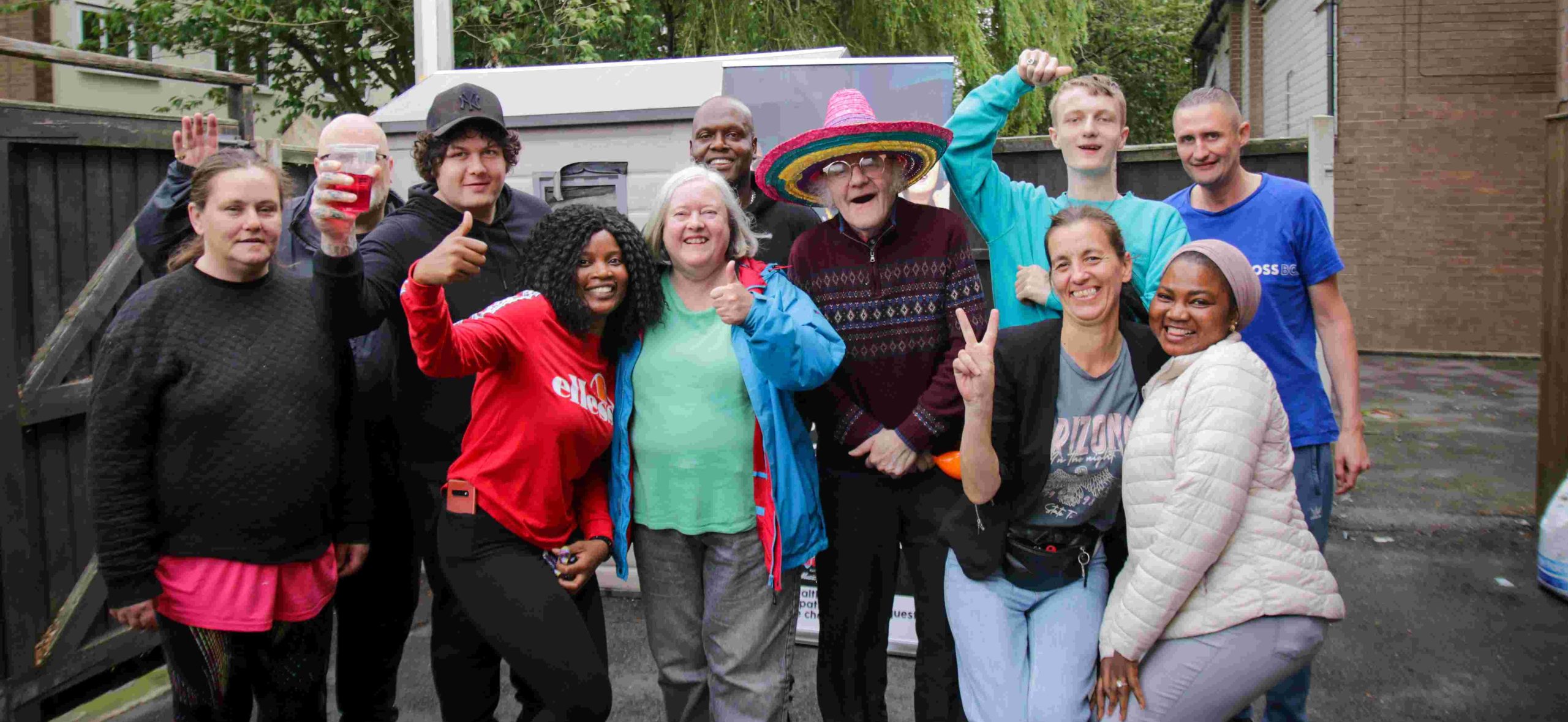 Last Thursday, folks in Bury got together to have their Spanish-themed Festival Fiesta! The rain didn't dampen their spirits as everyone got outside for a boogie under the gazebo, enjoying tunes spun by the great Cecil G of Moods Radio station.
---
Tenants from two services joined together, who also celebrated the Jubilee and Coronation last year. "These activities are great for morale, just having a bit of fun and all hanging out together," said Amanda, Support Worker. "We have one tenant who wasn't keen on coming out or having his picture taken, but since doing the events he always comes and asks for photos! It's really built his confidence."
There was plenty of delicious barbecue food, prepared indoors by staff who were non-stop to keep the supplies of burgers and hot dogs coming.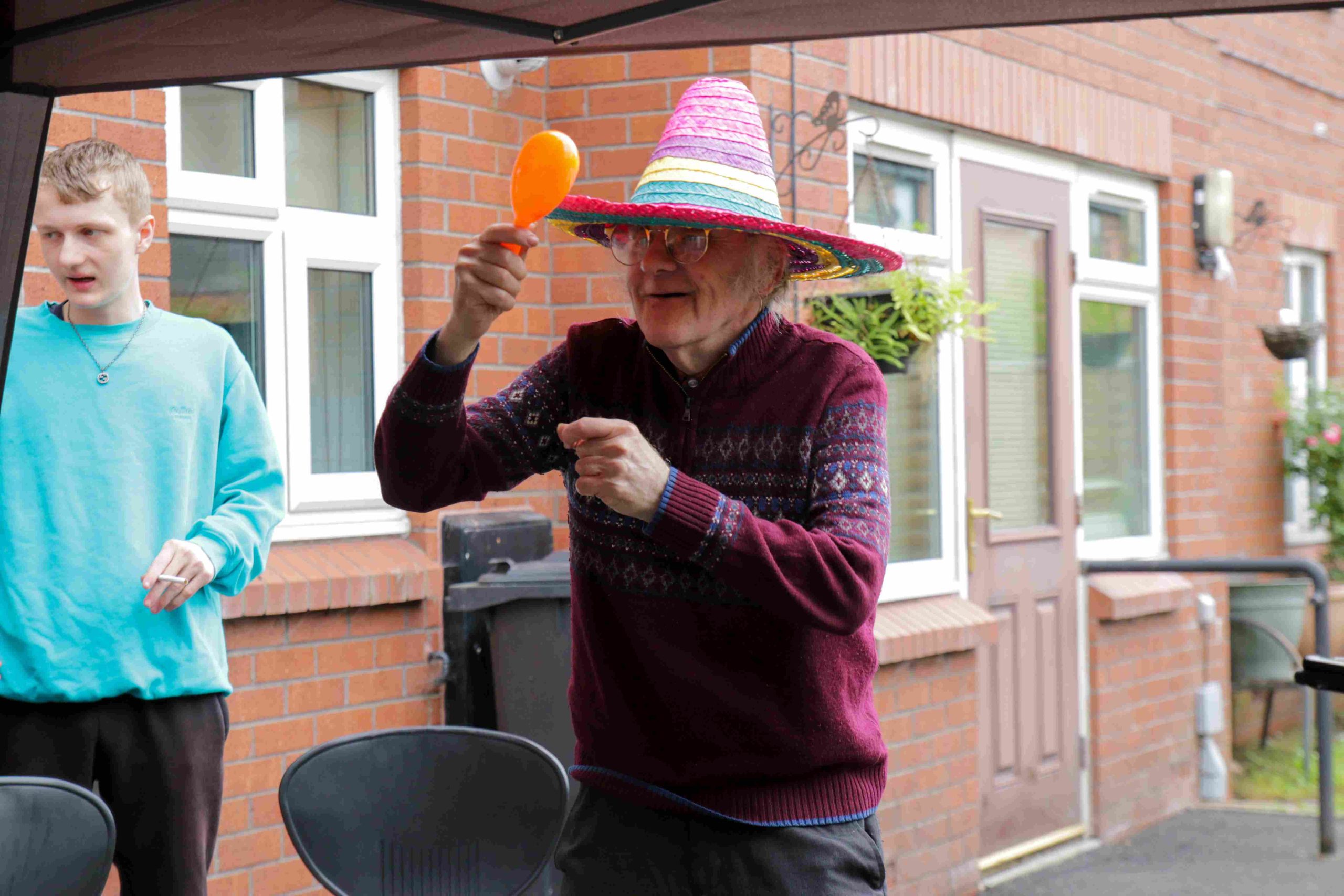 First on the dance floor was Tom, who donned his poncho, sombrero and maracas to party away to some authentic Spanish music. Later, everyone joined together to perform the Macarena- a party classic!
"Everyone was looking forward to the DJ, they kept asking if Cecil was coming!" said Eve, Senior Support Worker.
"The events have all been a success and Cecil has been amazing," said Amanda. "He's a proper supporter of us, he's great."
We chatted with Cecil, who runs Moods Radio Station with the help of service user DJs. "I grew up in music, I used to be in a band so I played all over the place," he said. "I had my own recording studio where tenants from this service used to come, and in lockdown I started Moods Radio station.
Everyone is involved, one service user is a DJ, and others do the designs for me for my flyers. I have a working group doing our social media and PR- a couple months ago we played at the NHS 75th anniversary in Salford.
I do the radio station to help with mental health, a lot of people text in and say that Moods has helped them. People can call in and chat to our DJs on air, so it's like a community for those who are lonely. I do a show 4 days a week, including a mental health talk show on a Wednesday with service users, doctors and nurses and other guest speakers."
Check out Moods Radio on their website and social media and give them a listen!
Facebook: https://www.facebook.com/MoodsRadioUK/
Website: https://www.moodsradio.co.uk/
View the photo gallery below: