Creative Support Rocks 30 is back!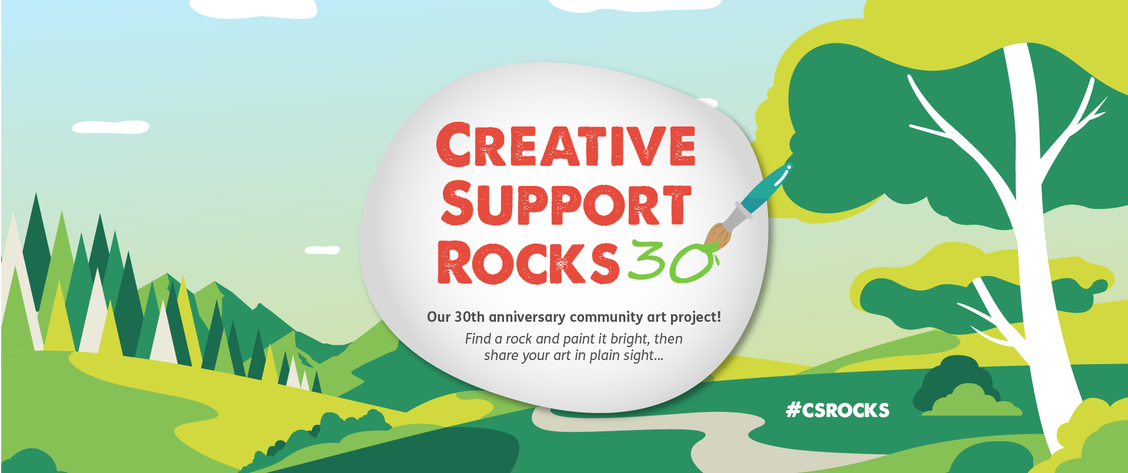 We're back to rock n' roll this summer!
With brighter weather coming our way, we're bringing back our nationwide community art project. We loved seeing all of your creative rocks last year, and we can't wait to see what creativity this year brings!
---
How to take part:
1. First of all, find that perfect rock in your garden or when out for a walk and bring it home.
2. Put your creative flair into decorating your rock. You can paint it, colour it in, turn it into a sculpture- whatever you choose!
3. When you're happy with your beautifully designed rock, the next step is finding it a home. Find a spot around your home or local area, or take it on a day out and leave it there to enjoy itself.
4. Snap a picture of your beautifully decorated rock in its chosen home.
5. You can tag us in your photo on Facebook (Creative Support), Twitter (@crtvspprt) or Instagram (@crtvspprt) with the hashtag #CSRocks so we can find it. You can also send it to our email, communications@creativesupport.co.uk and we'll upload it for you.
If you're sending in multiple rocks from a service, please let us know who painted which rock so we award your certificates accordingly! 
Everyone who sends us in their rocky creations will receive a sticker and personalised certificate. Each month we'll choose our 'Rockstar', who will also win a Be Involved badge, and £10 Love2Shop voucher!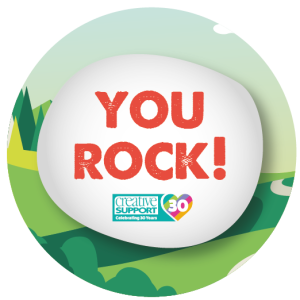 ---
If you're struggling to come up with your design and you're feeling 'rocky' then not to worry. Here's a gallery of just some of the rocking designs we received last year to give you some inspiration!